We use affiliate links. If you buy something through the links on this page, we may earn a commission at no cost to you. Learn more.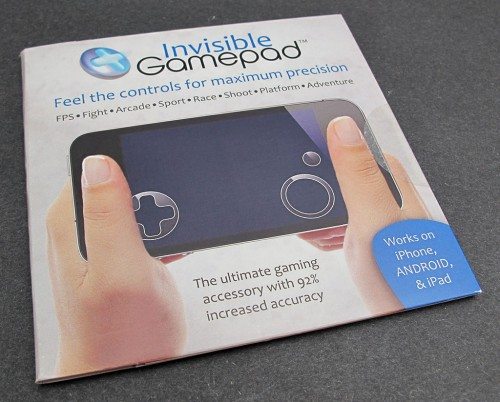 If you enjoy playing action games on your smartphone or tablet, you have probably run into a problem that is shared by all games that use virtual on-screen controls. On-screen touch controls lack the tactile feedback that is needed for fast paced gaming. When you're surrounded by a bunch of bad guys and your only way to survive is to blast them, it's easy for your fingers to slide off the controls when you're frantically trying to get out of a jam. The Invisible Gamepad is a new Kickstarter project that improves accuracy with stick-on controls that you can attach directly to your touchscreen. They sent me a set to try. Let's see if this project is worth your pledge.
Note: Click on images to view larger size.
Package Contents
63 different transparent film controls: 24 analog pads, 19 buttons, 10 digital pads, and 10 4-way digital pads
Microfiber screen cloth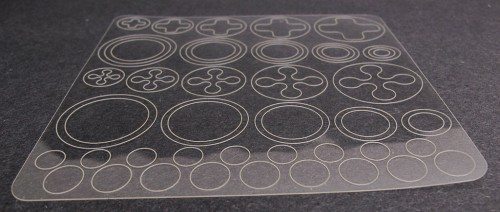 We've reviewed other gaming controllers for smartphones and tablets, but they are either too bulky or attach to the display via a suction cup, which tends to slide around during use. The Invisible Gamepad is a sheet of plastic stickers. The sheet includes 63 transparent controls in various shapes from dots and rings to 4 way controls.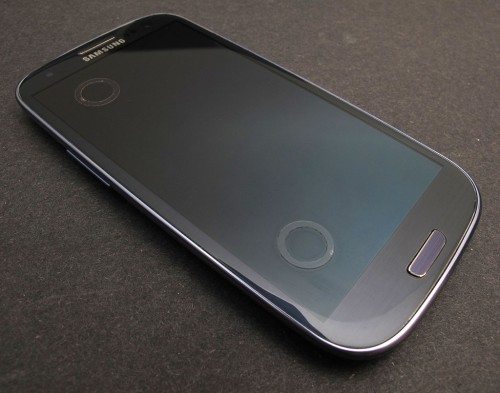 For my first test I tried the Invisible Gamepad on my Samsung Galaxy S3 with an oldie but goodie – Sonic the Hedgehog game. This game has two round controls at the bottom of the display, so I decided to use the ring stickers which are slightly larger than the controls on the screen.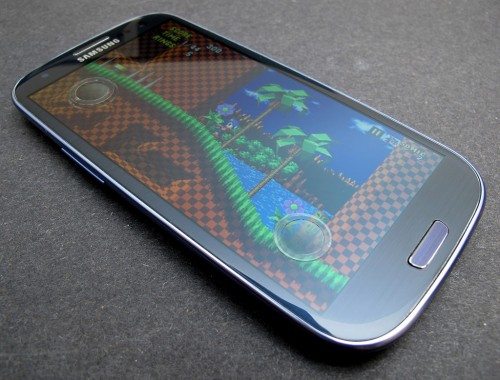 Here you can see the stickers over the on-screen virtual controls. I wasn't convinced that the Invisible Gamepads would help that much, but they really do. They give your thumb something to grip so you are always right over the control instead of drifting around the screen at just the wrong moments.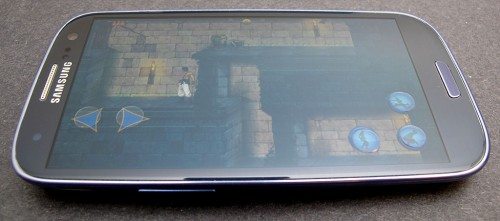 Here's another example using little dot stickers for a Prince of Persia game. Here again, the Invisible Gamepads let me play the game easier than without the stickers.
You may be wondering if you can stick the gamepads over a screen protector. The answer is yes… although I've not tried this myself… You are also probably wondering if you have to remove the stickers when you're not playing games. The answer to that question is no. You can leave them in place on the screen and they will not hinder normal operation in other apps or while texting. You can feel the edge of the stickers with your fingers as you slide them across the display, but the stickers are thin and really don't get in the way. You may not even notice that they are there until the light catches them at the right angle.
After several days on my phone, the stickers are still in the same location in which I originally attached them. The sticker material is a harder slick plastic instead of a sticky silicone, so they don't attract dust and lint even with the many times I insert and remove my phone from my pants pocket.
Removing them is easy and they don't leave a sticky residue. You can see a faint outline where they had been, but a quick rub with a soft cloth will remove the marks.
I think gamers will really like the Invisible Gamepad. They are easy to use, non-obtrusive and provide a level of tactile feedback that is missing from touch screen games.
If you're interested in trying the Invisible Gamepad, a minimum pledge of $7 will get you 1 set of stick-on controls. The project will end on 8/25/13, but they are already close to full funding. Shipping is estimated for October.

Product Information
Price:
$7 - $16
Manufacturer:
Invisible Gamepad
Retailer:
Kickstarter
Pros:

Nice variety of shapes and sizes
Easy to stick on and remove
Doesn't interfere with normal use
Can leave on

Cons: