We use affiliate links. If you buy something through the links on this page, we may earn a commission at no cost to you. Learn more.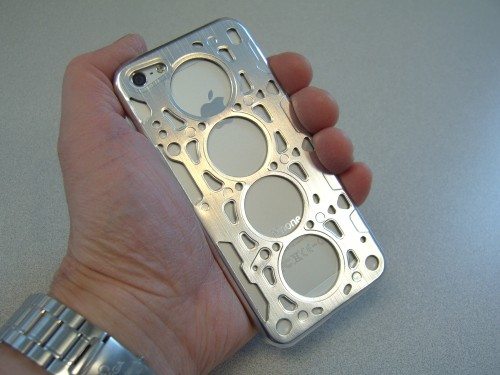 I'm a gearhead (or petrolhead, depending on your region).  I'm also an iPhone owner.  When id America produced the Gasket V8 case that combines the love for both, I had to take a look.
The Gasket V8 is a snap-on cover that mimics the look of a cylinder gasket from an engine, and comes in five different colors.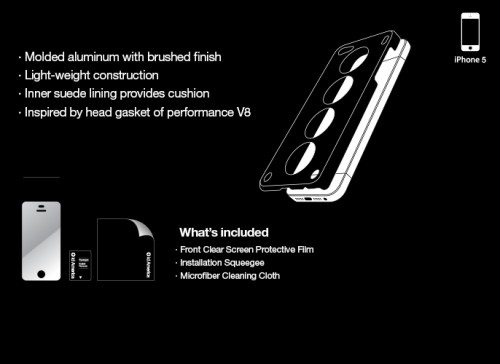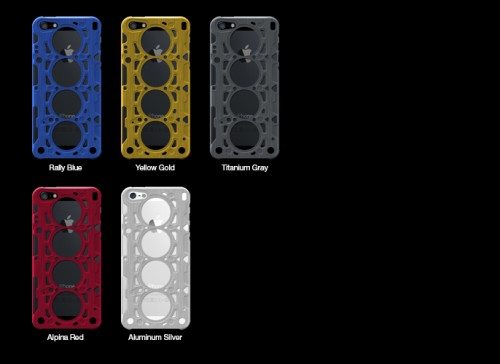 I chose the Aluminum Silver one.  The packaging comes in a handsome bubble pack with a black backing.
Never miss one of our posts again. Sent MON, WED, and FRI with the latest gadget reviews and news!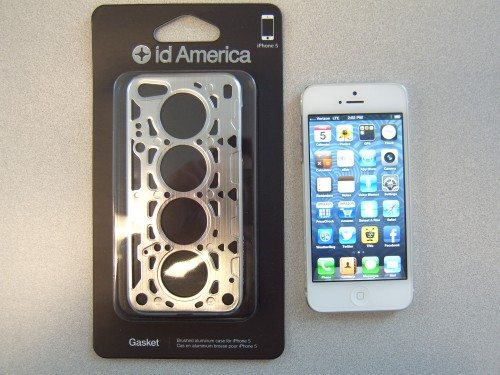 Inside, you'll also find a screen protector, squeegee and cleaning cloth.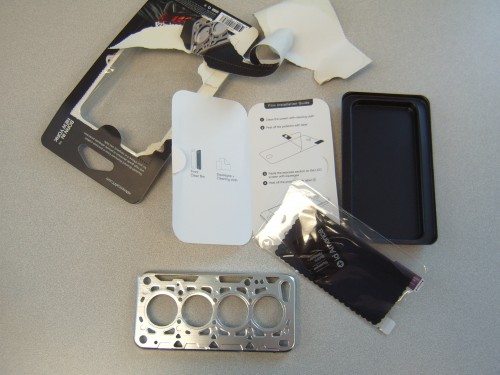 The id America logo is stamped on the side.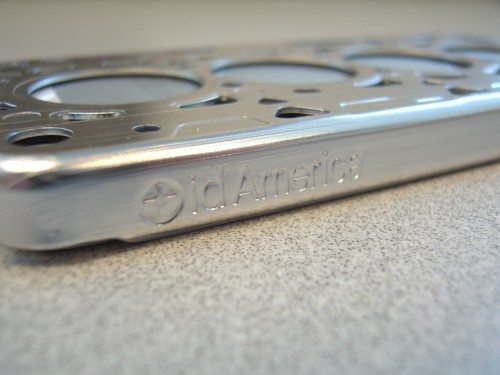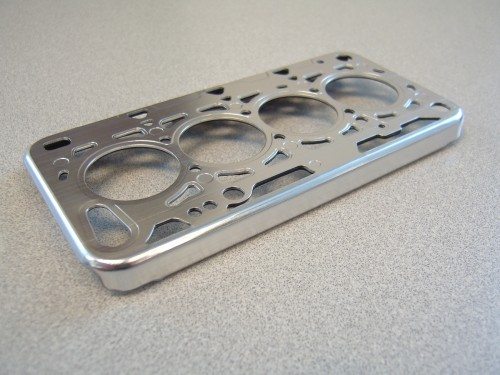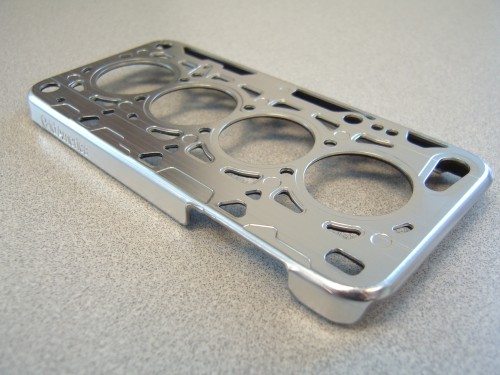 The inside is lined with a soft material to resist scratching.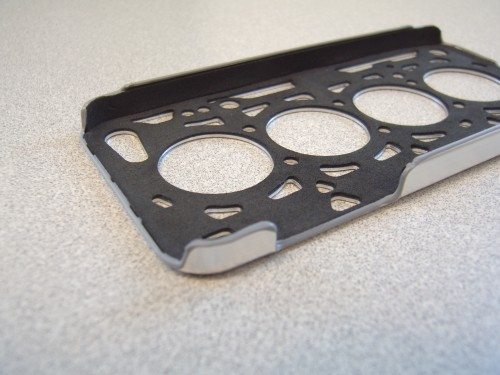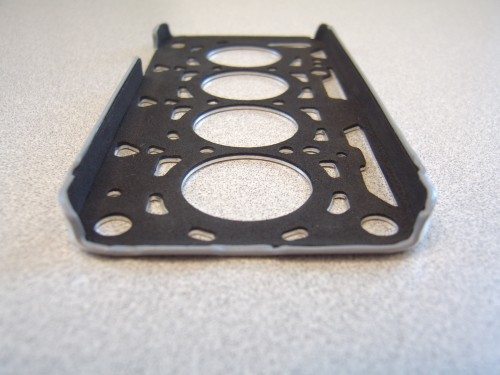 To install the case, simply snap it on the iPhone.  I did one edge at a time.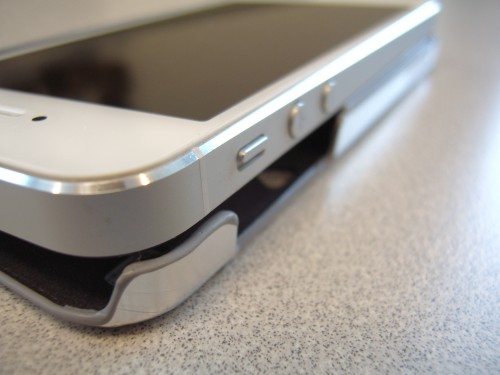 I noticed the edges of the case are covered in some kind of rubbery material that feels like it was brushed or dipped on.  It's not 100% even, but you probably won't notice it.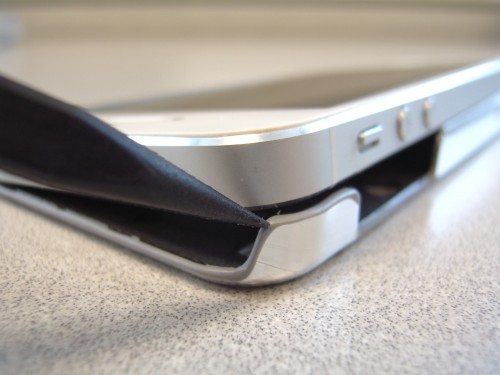 Case installed!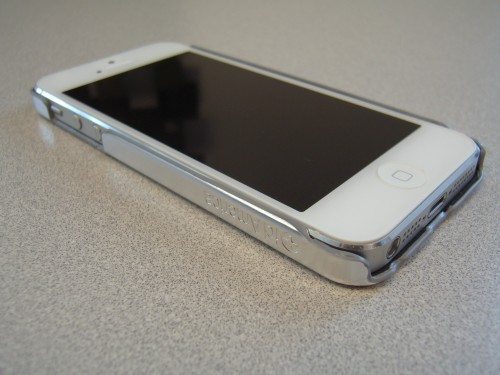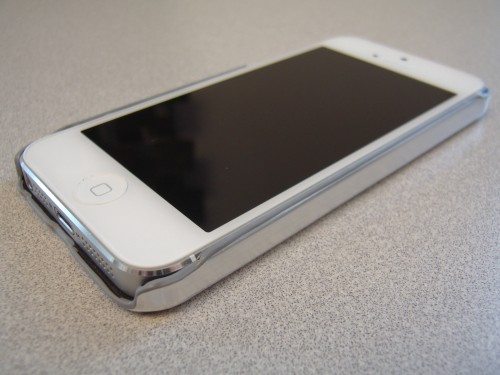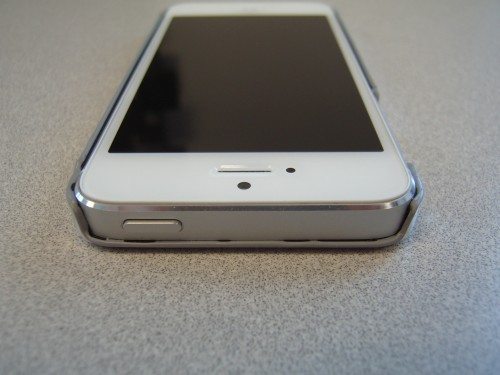 I did notice two things I didn't like.  First, the sides of the case don't reach the screen's edge.  That is, you'll have a little exposed corner (see pointer in the following image).  This is the same on all four corners.  If you're prone to dropping your iPhone 5, you may ding that bit.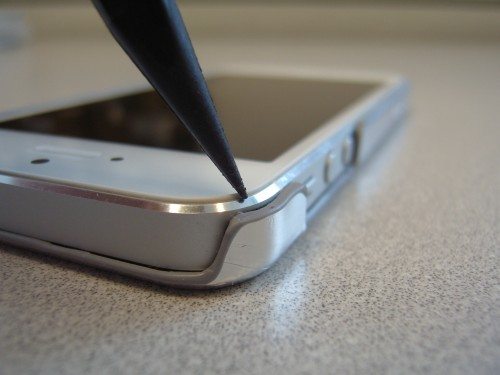 Second, the case doesn't really "snap" into place.  It's more of a friction fit.  It wasn't hard to shift the iPhone 5 slightly out of the case, as you'll see in the following image.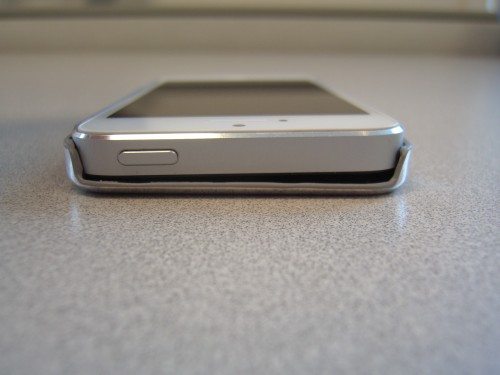 The silver color really matched the white iPhone 5.  I loved how it looked.  I also noticed some very slight signal degradation (one bar lower) when the case was on, but I couldn't duplicate the effect all the time.  The exposed corner and slightly loose fit were dealbreakers for me.  Too bad, because I love how the Gasket V8 looks!
Product Information
Price:
$29.95
Manufacturer:
id America
Requirements:
Pros:

Looks like a gasket from a V8 engine.
Comes in 5 neat colors.

Cons:

Exposed corners.
Slightly loose fit.