We use affiliate links. If you buy something through the links on this page, we may earn a commission at no cost to you. Learn more.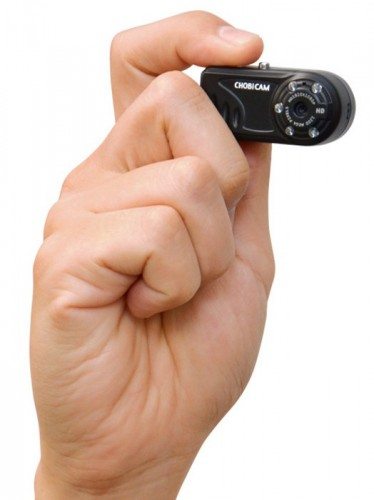 Barbie probably has a larger camera than this.  The Chobi Cam Pro 3 measures in at just under 2″ wide and under 1″ tall.  The is the third iteration in a line of Japanese mini cameras, and it adds "night vision" capability to an already impressive 11MP camera with 1080p video-capture capabilities.  The night vision is limited to about a range of three feet and is achieved by a ring of five infrared LEDs on the front.  Even with that limitation, the results are pretty good – if you want to spy on your pets.
The USB-chargeable camera can shoot 50 minutes of AVI footage on a single charge.  A microSD card is required; the camera accepts up to a 32GB capacity.
The Chobi Cam Pro 3 is available for $54 through Japan Trust Technology – but you'll need to bust out your Japanese translation software.