We use affiliate links. If you buy something through the links on this page, we may earn a commission at no cost to you. Learn more.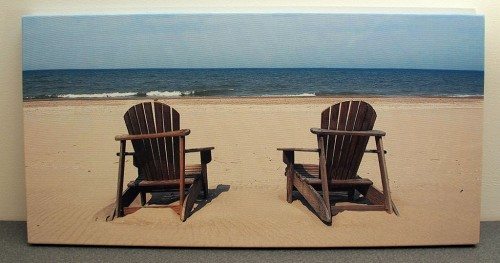 I don't consider myself a true photographer, but I love taking pictures and every so often I manage to snap one that I'm really proud of… like the one above, which I captured last year on a vacation to Lake Michigan. When London based Photo-Canvas.com asked if I would be interested in reviewing their photo canvas print service, I knew that this would be the photo that I wanted to use.
Note: Images can be clicked to view a larger size.
First a little background: Last May when I went on that vacation to Michigan, I took an Olympus OM-D E-M5 micro 4/3rds camera that I had  recently purchased. I was not familiar with it, but toted it around during walks on the beach.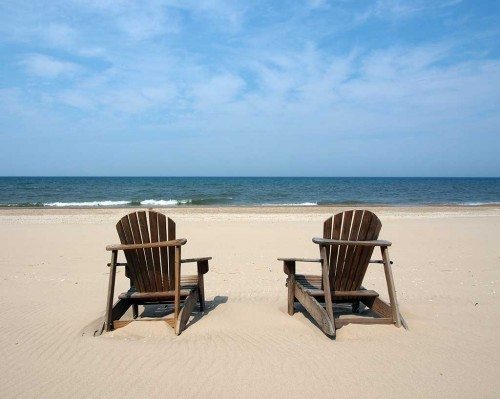 The weather was not very accommodating that week, but one day the sun came out and I happened upon this scene, which I thought would make a perfect picture. I knew I would want to print this picture some day, so when Photo-Canvas contacted me, I went searching for the original image on my computer. The problem was that I could only find a lower resolution sized image (shown above) which I had created to upload to Facebook. 🙁
Since it was going to be a free canvas print, I decided to just go ahead and use the 1024 x 819 pixel image. What the heck right?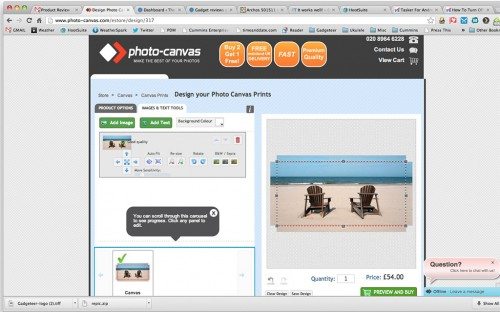 The user interface on Photo-Canvas.com is easy to use because there are very few options. They offer different types of art styles that you can apply to your images, and they also offer multi-panel canvas prints. I decided on a basic photo canvas with a mirrored wrapped edge.
I ran into a problem when I tried to upload my low resolution image. The interface made it clear that I should either shrink the image and paste in on a colored background, add it to a montage of images or use a higher res version. I was really bummed until I remembered that my pro photographer buddy William Ray-Jr had a photoshop plugin that can increase image resolution.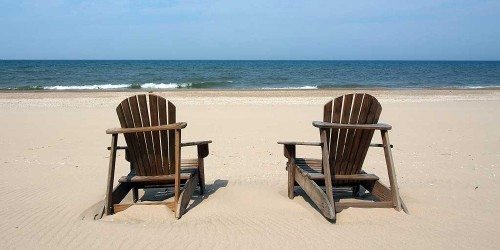 He took that low res image and ran it through OnOne Perfect Resize 7.5 and Nike Sharpener Pro 3 plugins. The result was the new  6000 x 3000 pixel image shown above. Bill wasn't sure how well the final print would turn out, but it looked fine to me, so I uploaded to Photo-Canvas.com and placed the order.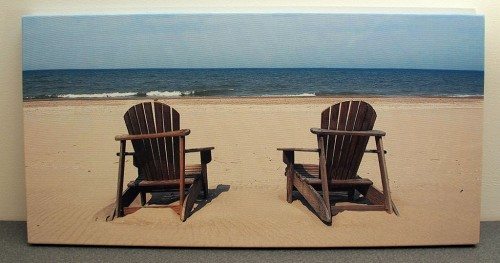 Two days later the canvas print arrived via FedEx from the UK. I was really surprised by the fast shipping.
The print turned out better than I had expected! The printed canvas has bright rich color and crisp details.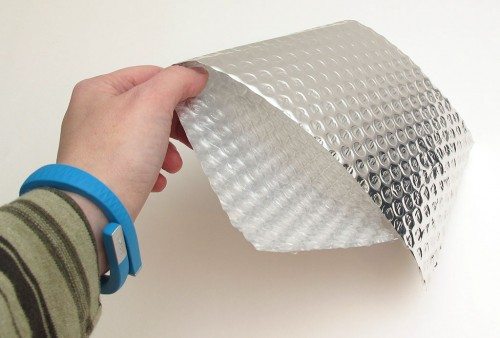 Although the print arrived in perfect condition, I do want to mention one thing about the way it was packaged. The print was wrapped in one layer of clear Saran Wrap type plastic and then one layer of bubble wrap I show above. That's it. No cardboard. To me that just doesn't seem to be enough protection. But like I said, my print arrived in perfect condition…
Ok, back to the print…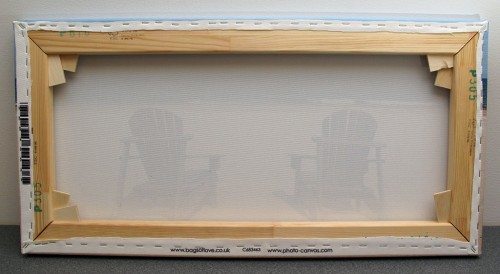 The canvas print more closely resembles a painting than other canvas prints I've reviewed in the past (see related links section below). The canvas is hand stretched over a strong anti-warping wooden Pine stretcher frame.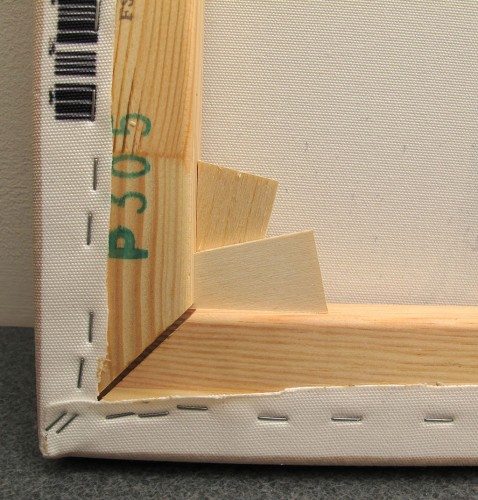 You can tell that an actual person stretched and stapled the canvas to the frame.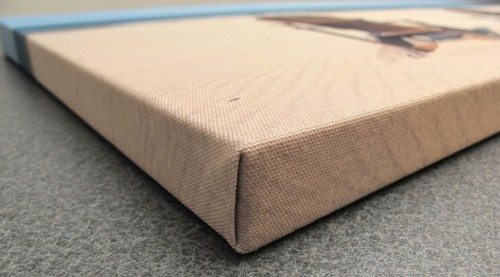 The wrapped corners are nicely done.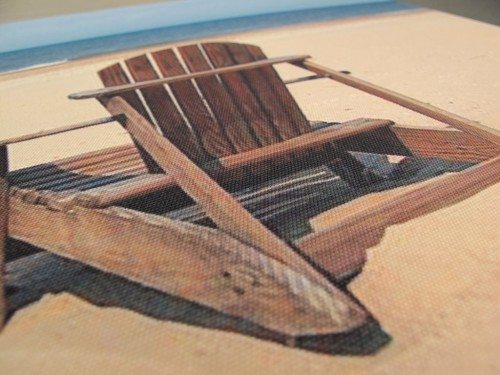 Photo-Canvas.com prints using dye sublimation on real woven high-grade canvas that does not have plastic coatings and will never scratch or warp.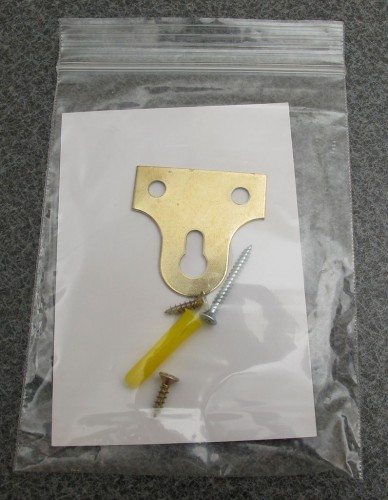 Prints even come with the necessary hardware to hang them on the wall.
I don't know where I'll hang my print yet, but I know that I really like the quality, ease in ordering and super fast shipping that Photo-Canvas.com provided. If you're located in the UK, they will ship for free, but US customers have to pay for international FedEx shipping. For the 24″ x 12″ print that I created, shipping would run £29.00, which is a little over $44.00 US. That's expensive, but you do get the print in 2 days. Add to that the cost of the print itself at £54.00 ($82.20 US) and it comes out to a total of £83.00 ($126.34 US). I'm sure there are less expensive solutions for US customers, but it's a quality solution for UK based customers looking for custom photo canvas prints.

Product Information
Price:
Depends on size. As reviewed, £54.00 ($82.20 US)
Manufacturer:
Photo-Canvas
Pros:

Real stretched canvas prints
Easy to use interface
Fast shipping

Cons:

Expensive for US customers