We use affiliate links. If you buy something through the links on this page, we may earn a commission at no cost to you. Learn more.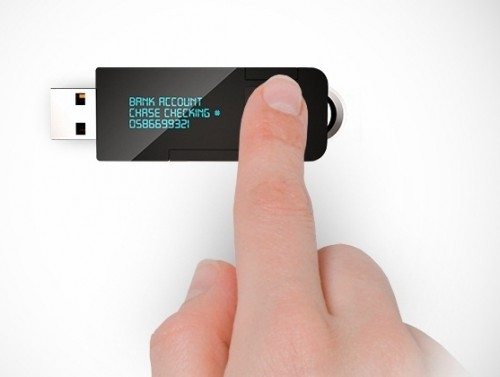 If you are anything like me, (and you should be in this case) you have many different passwords for many different websites. My husband has three pages of passwords in a notebook for all of his accounts. So, when I was browsing Kickstarter, I was pretty stoked about seeing the myIDkey by Arkami, Inc. My first thought was how annoying it is when I log into another computer and no longer have my passwords saved, and how I have to struggle to figure out what a long ago used password is.
Using fingerprint identification, you can unlock the myIDkey and then speak into its microphone to search for the password you want. The password then is displayed on the screen. To manage your passwords you can either plug the myIDkey directly into the computer via USB, or connect with Bluetooth. What happens if it gets stolen? Multiple failed attempts to unlock the device results in the deleting of all passwords stored, keeping them safe. If you need to retrieve your list of passwords you can easily restore all passwords from the Cloud or your PC.
For $99 you can reserve your own on Kickstarter and they are estimated to be delivered in April. Would you trust your passwords to a device like this or stay with your current method of password storage?