We use affiliate links. If you buy something through the links on this page, we may earn a commission at no cost to you. Learn more.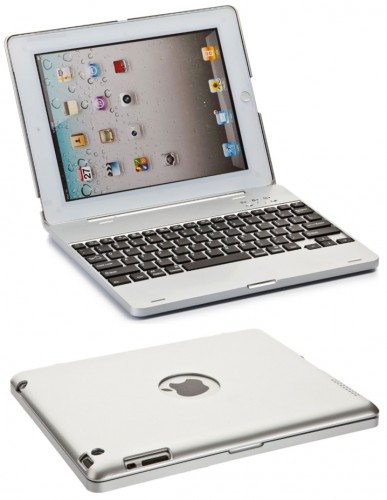 Bluetooth keyboard cases for iPads are everywhere.  It seems almost everybody sells one, and they're all pretty much the same except for how the exterior of the case looks.  The Cooper Kai Skel case for iPad is a bit different from the rest.  It has a polycarbonate case with a brushed aluminum look instead of a leather folio.  It has a Bluetooth keyboard with keys that look a lot like the ones you'd find on a MacBook, but I'm sure the keyboard is undersized just as all iPad keyboard cases must be.  It has magnets that trigger the iPad's sleep/wake function.  The lid has cutouts so you can access the iPad's controls and connectors, and it has a hinge that opens 60-90 degrees.  What makes it different is that the built-in battery has enough capacity to also act as an external power source when your iPad needs a boost.
It's available at Amazon in models to fit the iPad 2 or the iPad 3/4.  Both models are $54.95.