We use affiliate links. If you buy something through the links on this page, we may earn a commission at no cost to you. Learn more.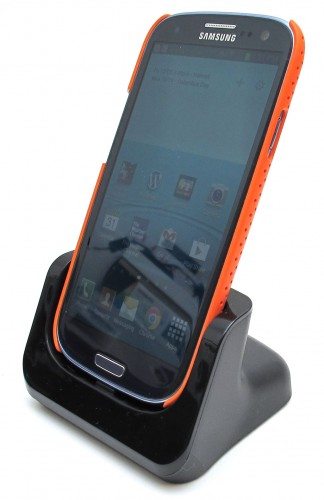 I've been busy finding useful accessories for my Samsung Galaxy S3. The first item I went searching for, was a protective cover. After trying three different ones, my favorite is the elago Breathe cover which helps protect the camera lens and adds grip without also adding a lot of bulk. The next item I looked for was a charging dock and the first one I found and purchased was the RND Power Solutions Samsung Galaxy S3 Deluxe Cradle/Desktop Docking Station. Let's see if it is worth the $21.99 price tag, or if I'm still searching.
Note: Images can be clicked to view a larger size.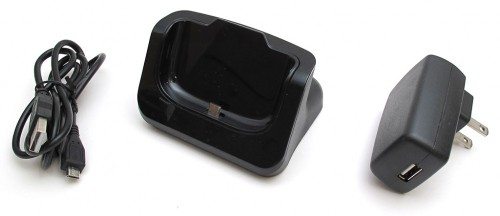 The dock comes with a micro USB cable and a USB enabled AC adapter.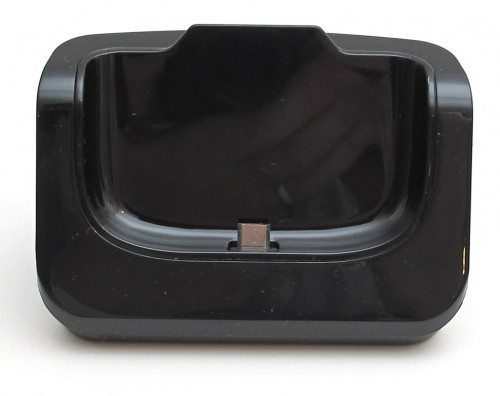 The dock itself is made of plastic. I chose the Black plastic version, but RND also offers a White dock to compliment the White version of Samsung Galaxy S3.
As you can see, the dock has a large opening to accommodate the bottom of the phone.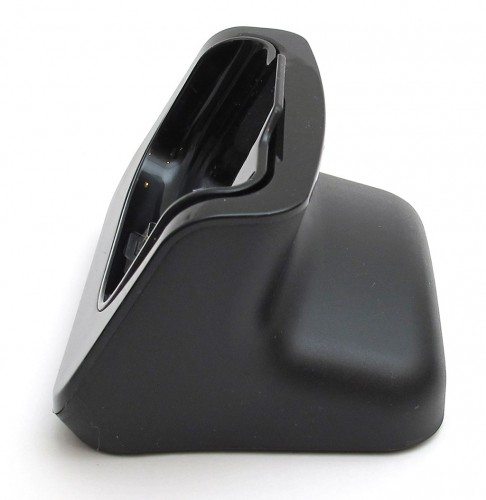 It has a nice wide base that could benefit from some weight, but as is, it's ok.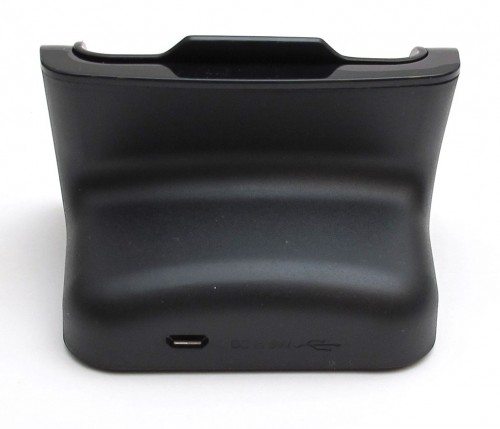 On the back is a connector for the included micro USB cable.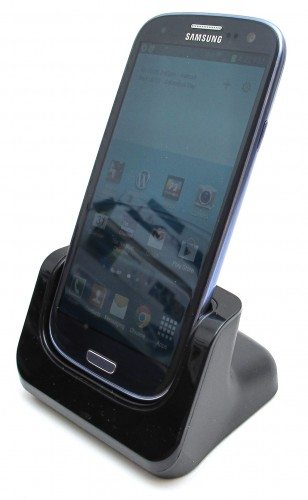 An uncased SGS3 slides easily into the dock and connector. But what if you use a case or a cover? That's not a problem…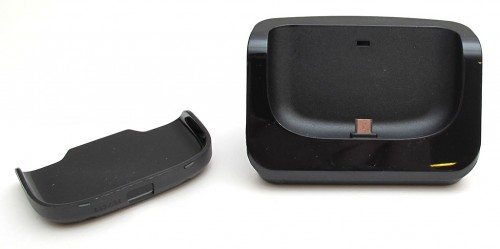 You can unsnap a spacer shim to make the dock opening larger.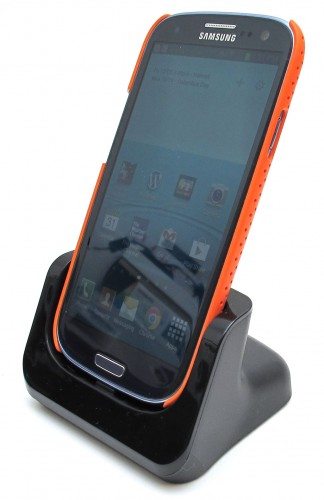 When the shim is removed, my SGS3 with the elago Breathe cover fit perfectly. I also tested the dock with the SGS3 in the Boxwave GeckoGrip cover, and Seidio ACTIVE Samsung Galaxy S3 case. The dock had no problems accommodating any of these combinations.
The dock charges the phone via the AC adapter as you would expect, and will charge / sync equally well if you plug the USB cable into your computer.
The RND Power Solutions Deluxe Cradle/Desktop Docking Station for Samsung Galaxy S3 a simple accessory that works well. I don't think there's really anything else that I wish it could do that it doesn't already do. So I doubt that I'll look for other docks… unless I find something that is heavy enough to allow me to use one hand to remove the phone. Unfortunately, you will need to hold on to the base of the dock while pulling the phone out with your other hand. Other than that, it's a keeper.