We use affiliate links. If you buy something through the links on this page, we may earn a commission at no cost to you. Learn more.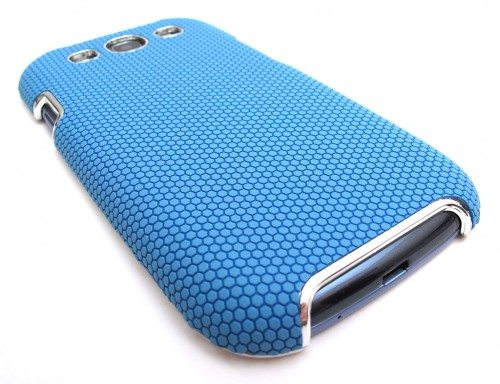 I normally don't use a case on my phone. But my latest phone (Samsung Galaxy S3) feels too plasticy (technical term, look it up) and slippery. I've been trying to find the thinnest back cover that adds grip without a lot of bulk. BoxWave offered to send me their GeckoGrip case, I accepted and have been using it for the past few days. Here are my thoughts.
Note: Images can be clicked to view a larger size.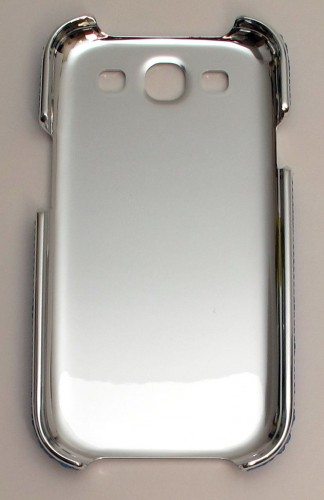 First of all, the inside of this snap on back cover can be used as a mirror due to its shiny chrome finish. It looks like polished metal, but it's really just plastic.
The GeckoGrip is available in 6 different colors. As you can see, I was sent the Blue version. The soft rubber material that covers the chrome  shell has a pebbled texture that really does provide excellent grip without having the annoying problem that most silicone cases do, which is attracting dust and lint.
The cover snaps easily and quickly on the back of the phone. It adds a bit of thickness, but otherwise has a minimal overall impact on the size of the SGS3.
Never miss one of our posts again. Sent MON, WED, and FRI with the latest gadget reviews and news!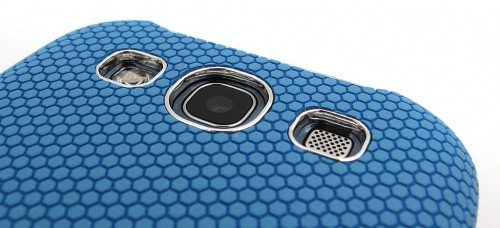 There are precise cutouts for the camera lens, LED flash and speaker. This cover provides much needed protection for the camera lens, which sticks up from the back of the phone and is susceptible to scratches.

Instead of providing a narrow slot in the side of the case for the buttons, the GeckoGrip has a large open slot, which makes it really easy to find and use the volume button.

The top cutout for the microphone and headphone jack is designed the same way.

As is the power button opening.

And last but not least, the bottom cutout for the other microphone and USB port is also large and easy to access.
The good things about the BoxWave GeckoGrip case are great feel in hand, excellent grip, easy to put on and remove, and excellent port/button access. All those things make me really like this cover.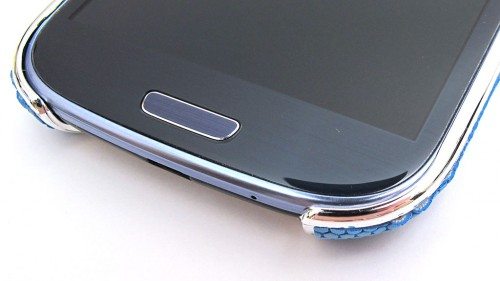 But, there are two issues with this cover. One is that the rubbery covering can make it harder to slip the phone into you pocket because it will have more friction than the slick uncovered back. I've noticed this when I try to slip the phone into my side cargo pants pocket. It's not a deal breaker, but I just wanted to mention it.
The other issue has to do with fit and finish. You'll be able to see it if you click the image above to view the enlarged version. Look at the corners. See how the Blue rubberized material isn't quite sticking to the curved areas? This is a real bummer for an otherwise nice little cover. I'm not sure if I just happened to be sent a "bad" GeckoGrip, or if they are all like this. Using my fingernail, I am able to press the material down again as it uses adhesive. But within a few seconds or so, it lifts back up again. I sent my contact at BoxWave an email to ask about it this issue, but have not heard anything back yet. I'll update the review if/when I do.
Although I like the BoxWave GeckoGrip, the two issues mentioned above have me continuing my search for better back cover for my Samsung Galaxy S3.
Product Information
Price:
$16.95
Manufacturer:
BoxWave
Pros:

Provides better grip
Easy to put on / take off
Doesn't add a lot of bulk
Excellent button / port access

Cons:

Corners not sticking
Rubber covering makes slipping phone into pocket a little difficult