We use affiliate links. If you buy something through the links on this page, we may earn a commission at no cost to you. Learn more.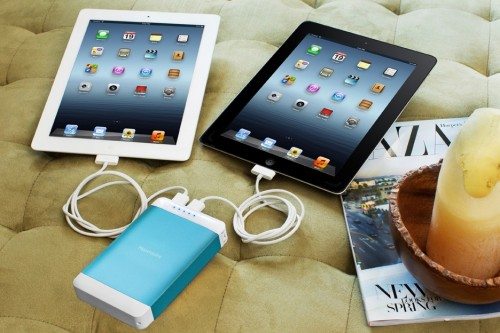 Unlike many "dumber" backup battery packs, the Hyper Juice Plug from Hypershop has dual USB output plugs capable of powering up to 2 devices at once, including 2 tablets.  The battery supplies either 10,400 or 15,600mAh, and the 15,600mAh model will extend a new iPad's (3rd generation) battery life by up to 13 extra hours or fully recharge an iPhone up to 11 times. The "smart" plugs will supply sufficient amps for the device attached, so with say 2 smartphones attached, you'll get 2 X 5W (5V, 1A), but with a smartphone and a tablet you'll get 1 X 5W (5V,1A) and 1 X 10W (5V, 2.1A). The battery itself is charged via a retractable wall plug and the unit comes in 6 different colours.
Pricing is $129.95 for the 10,400 or $159.95 for the 15,600mAh version.