We use affiliate links. If you buy something through the links on this page, we may earn a commission at no cost to you. Learn more.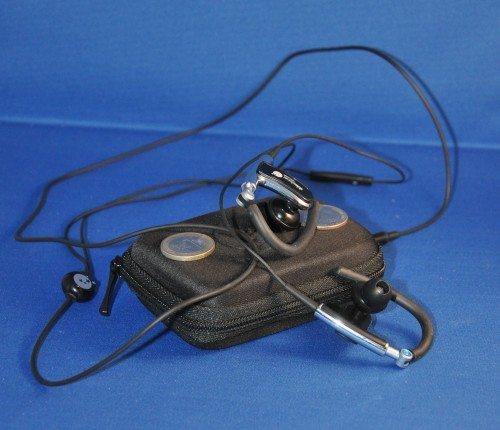 Do you hate how your earbuds fit? Do they fall out when running or exercising? Do they hurt when you jam them in far enough to drown out the noise in your environment? Perhaps you need to check out the Clear Harmony SI1100 Sound Isolation Earbuds with Linx Audio from Able Planet. I was sent a pair to test and have compared them with my usual headphones for desk work to test them side-by-side. It's been an interesting voyage.
Listening to music and video via personal earphones has almost become a national obsession here in the US. I work in a mall store where large numbers of people of all ages come in and browse on a regular basis. They are from all walks of life, all income brackets, and I cannot think of a demographic group that I've not seen represented by someone walking in – alone or with a group – with earphones in. Hipsters, young clumps of teens, parents with strollers of kids, children in strollers, business folks in dressy clothes – all have walked in our doors wired for sound. Some have been as audacious as to wear full over-the-ear headphones, but most have opted for the subtle plugs made popular by portable CD and cassette players, and made ubiquitous by the iPod.
Since we are no longer content with the soundscape provided by the stock units from our digital music player manufacturer, shelves of many actual and virtual stores are lined with dozens of bewildering choices. Many of these have a single element in each ear. Better ones have dual elements. Clear Harmony earphones have three elements in each ear for what they call the "Live Sound Experience". This technology is advertised to enhance the resonance of sounds, so that it is less flat, less "polished" and studio-sounding, which gives it an acoustic openness. It's actually quite nice for certain environments and for certain types of music. (I'm a fan of live albums and acoustic music in general, so my "bent" is in this direction. Taste salt here.)
Here are the specs as listed on the product's web page:
LINX AUDIO ADVANTAGES
Award Winning Sound Quality & Speech Clarity
Linx Audio creates higher frequency harmonics
Filters undesirable sound
Increased Perceived Loudness Without Increasing Volume
SPECIAL FEATURES
Patented Linx Audio® a Hear the Difference® technology
Triple-element architecture
Soft, flexible ear hook for active lifestyles
ComfortFit™ sound isolation tips block exterior sound and create a custom fit for maximum comfort
Ultra-Lightweight design
Black aluminum badge
Chrome finish housing
Made for iPhone controller
TECHNICAL SPECIFICATIONS
Neodymium Magnet Speaker: 15/7mm
Magnetostrictive Linx  Coil
Impedance (1kHz): 24Ω ± 15%
Frequency response: 8 Hz ~ 20kHz
Sensitivity at 1 kHz: 100 dB/mW
Plug: 3.5mm
INCLUDES:
3 ComfortFit tip sizes (small, medium and large) fit most ears
Protective hard shell carrying case
Physically, the earphones are quite nice. They have very flexible yet sturdy tips on the earhooks with an articulating hinge that holds the hook open while you fit the earphone into your ear. Then you can click the hook into place to secure it. A tiny jewel-like cover on the hinge adds a bit of color, and also prevents any rough edges from scratching you. This does not show while the earphones are being worn.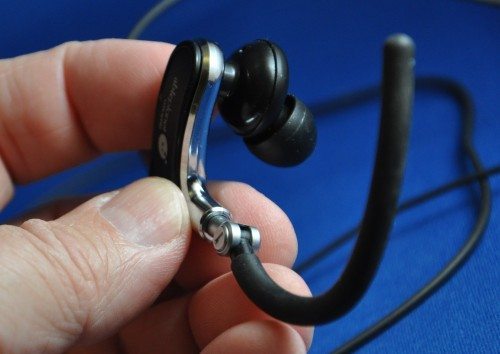 The cable is almost four feet long, and of a small gauge, but has a high grade plastic sheathing that tends to resist tangling. Even at the joint where the single wire branches to go to each earphone, attention has been paid to add strength and a bit of interest. A hard plastic button with Able Planet's star logo prevents the junction from pulling apart. There's an iPhone volume remote and mic on the right earphone's cord which falls nicely into the position needed to pick up your voice. While it functioned well enough, these buttons were difficult to feel as discrete controllers, so occasionally I'd cut off a call when trying to change the volume.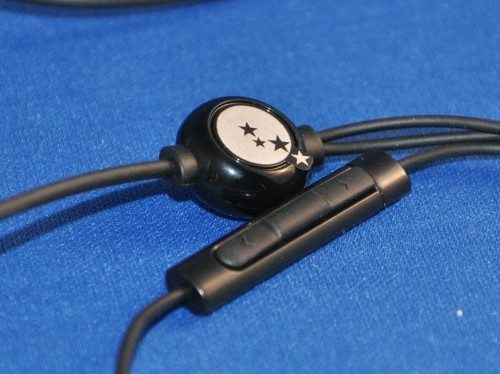 In order to fully test the range of tonalities, I dug into the edges of my music collection. In more electronic pieces, subtle filters that made the music fuller and richer showed up when using the Clear Harmonys. As I moved into Dance, Hip-Hop, and Funk, however, the lack of deep bass became a detractor. If this is a good portion of your musical diet, you'll not be excited about these earphones. Moving into Rock and Jazz, the experience was quite varied. Vocals were always clearer, so vocal-heavy groups really shone. More instrumental bands were harder to categorize as better or worse. They were all different, and sometimes, that was a good thing. I ended up playing around with the EQ on a good many classic songs in my collection for several hours at a time, sometimes finding new levels of the instrumentation or even little sub-themes that I'd not noticed in radio listening or with other speakers or earphones. I count that as a win anytime!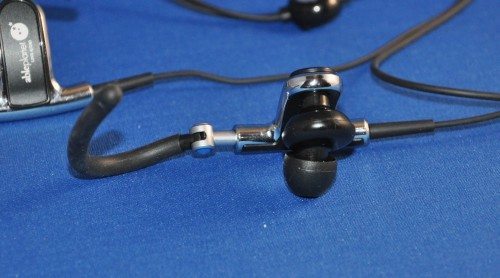 Sound isolation was quite effective, even at low volume levels. The deeper ear tips took a bit of effort to work into my ears properly, but once in, the sound was quite clear and the fit almost unnoticeable. My daughter got a bit irritated a few times, because I couldn't hear things like the dog barking to get in, the tea kettle I'd put on out in the kitchen, or her in the next room calling to tell me about these things. That means you'd probably be wise to not use the Clear Harmony where not paying attention to your environment could be dangerous: running, biking, driving, etc. With such a full aural soundscape, it's very easy to get lost in the music and not be paying attention to things in your immediate purview.
These earphones are not in the cheap price range, yet they are not priced like high-end units costing multiple hundreds of dollars. At $179, they will mean a significant investment from most gadgeteers, but if your music is an important part of your life and you can live within the limitations mentioned above, you'll enjoy them quite a bit.
I give them a solid three and a half stars. Tonal range is great, but the lack of full bass in some genres was a bit limiting.
Product Information
Price:
$179
Manufacturer:
Able Planet
Requirements:
Pros:

Sound isolation ear tips allow keeping volume lower while hearing musical details
Hinged earhooks prevent earphones from falling out
Long, tangle-free cable

Cons:

Bass response is low in some types of music
Open, clear sound may be a negative for heavily processed styles of music
Danger of not being aware of environment while listening