We use affiliate links. If you buy something through the links on this page, we may earn a commission at no cost to you. Learn more.

I love the Holidays….the brisk winter weather (or for us here in the Pacific Northwest, the dumping rain),  the hustle and bustle, getting together with family and friends, eating too much, buying gifts for everyone, etc. Often I am consulted to assist those same friends and family members in buying tech-gifts for folks on their shopping list. So, when Julie and Bryan suggested that each of the Gadgeteer Team write-up our own tech wish list and suggestions for those of you in search of tech-toys for others, I was immediately on board with the effort and pondering what to include on my lists.
Dave's Wish List: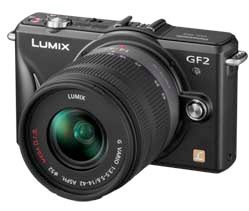 Panasonic Lumix GF2: I really would like a better camera to take photos for my reviews. I have been using an Olympus Stylus 1030SW, a very nice point and shoot, to take my tech-review pictures for years now. Often, its lack of manual controls and harsh flash cause me to take many iterations of the same shot until I get it perfect. I do not want a full-sized dSLR, they are too big and bulky to drag around. Many camera manufacturers are creating Micro Four Thirds cameras that are approximately the size of a point and shoot, have 95% the power/flexibility of a dSLR, and have the ability to exchange lenses. The Panasonic Lumix GF2 is due out anytime now, rated as one of the best and has been improved on its award winning predecessor, the GF1.

Apple MacMini: I want to cut the cord with Comcast, at least regarding TV. I believe our family can more than survive with what is available on the internet. Getting content into my media room and onto my big screen TV is the limiting factor at this point. I have tried everything from hacking my first generation AppleTV to trying devices like the Mvix Ultio Pro….and many things in between. None have gotten me to the place where I am ready to do the deed.  Julie and I have been discussing the MacMini for awhile and the likelihood of its ability to be a DVR, watch/stream network and NetFlix content, play DVD's, etc.  Since Apple included an HDMI output on the latest generation, the MacMini seems like the ideal device to make all of this happen.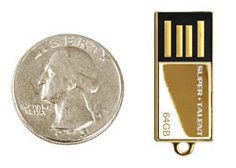 SuperTalent Pico-C Special Edition 64GB flash drive: I reviewed the 16gb version of SuperTalent's Pico C thumb drive in early 2009. I really like this tiny USB flash drive. I have collected several of them and continue to use them to this day. I have them on my keychain and carry them with me everywhere I go. That said, I have been considering buying a larger capacity USB thumb drive to keep an archive/backup of all our pictures and my critical files with me all the time. 16gb just is not enough space to keep everything with me. SuperTalent has recently released a 64gb 'special edition' Pico C flash drive (amazing what they can jam into such a small space). I know there are other bigger thumb drives with 128gb and 256gb capacities available but their cost and size are a bit much. The Pico C's 64gb would enable me to take all our/my precious memories and irreplaceable files with me in case something bad happens here at the house.
Dave's Suggestions:

Apple latest generation MacBook Air: The new 13″ MBAir is awesome and its 11″ sibling is not far behind. As I have told anyone who has asked (or would listen), I cannot think of a single feature or spec that I would add to the new MBAir. I could go on & on but you get the point. If you want to splurge on that special someone or close family member (or yourself for that matter 😉 ). You just cannot go wrong with the new MBAir.

booq Boa Flow M backpack: As I said in my review, I am not much of a backpack guy and have not used one for decades (aka since the 80's). Yet, ever since reviewing the booq Boa Flow, that has completely changed….it is the only tech-bag I carry with me. The Boa Flow M is very well made, thought out and comfortable.  It is designed specifically for hauling around a bunch of tech-gear, protecting all your tech-toys and looking great in the process.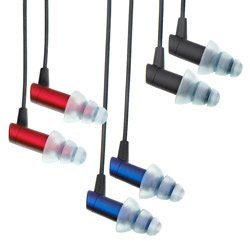 Etymotic Research hf5 High-Fidelity Earphones: I have tested and reviewed many in-the-ear(canal) earbuds over the years. When asked which earbuds are the best bang for the buck, without hesitation I say the hf5's from Etymotic Research. I do admit they are not as comfortable as the JHAudio's JH|5 Pro earphones I reviewed earlier this year. But for a quarter the price (and not having to visit an audiologist), they sound nearly as good.

Well, there are my Holiday wishes and suggestions. Hope all of you gadgeteers have a great Holiday Season.