We use affiliate links. If you buy something through the links on this page, we may earn a commission at no cost to you. Learn more.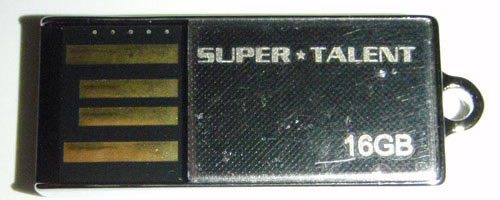 Super Talent makes some of the best micro USB flash drives currently available. What sets their Pico line of thumb drives apart from the rest is their rugged durability while maintaining such a small form factor. A few months ago I reviewed the Sony 8gb Micro Vault Tiny USB Flash Drive and while it is a great thumb drive it is extremely fragile and a bit slow. Super Talent's Pico C drive has neither of these shortcomings.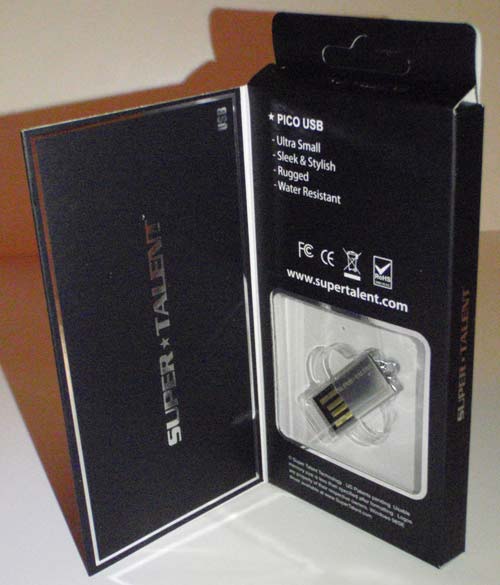 Hardware Specifications
| | |
| --- | --- |
| Drive Type | Solid State USB Flash Drive |
| Capacities (gb) | 1, 2, 4, 8, 16 |
| Data Transfer Rate | Up to 30MB/s (200x) |
| Connector Type | USB Type A |
| Dimensions (HxWxD mm) | 31.3 x 12.4 x 3.4 |
| Weight (g) | 5 |
| OS Support | Windows Vista, XP, 2000 & Mac OS X |
| Warranty | Limited Lifetime Warranty |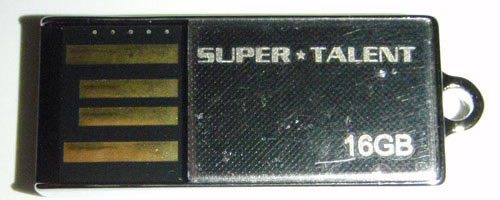 The Pico C's casing is constructed of a durable, chromed metal. There is a relatively strong loop integrated into the end of the drive allowing you to attach it to your keys or lanyard. I find these factors a definite plus especially compared to the Sony Micro Vault which I was having to consistently plan where I was going to keep/carry it (for safety and find-ability).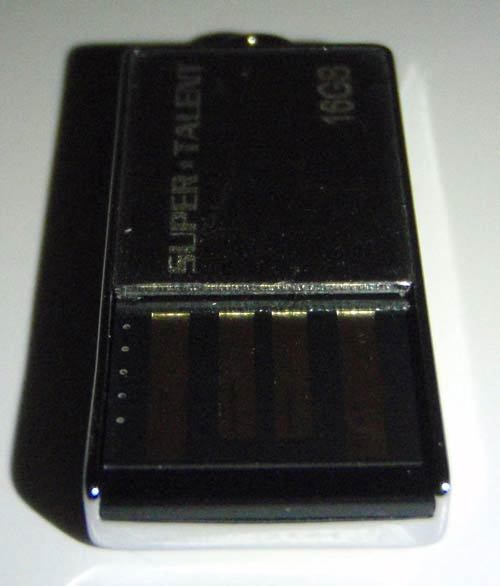 Other than capacity, there is no difference between the 1gb, 2gb, 4gb, 8gb and 16gb versions of the Pico C. Along with chrome, the Pico C also comes in nickel and 24 karat gold (for those desiring a bit more bling in their flash drives). The part of the drive that is inserted into the USB port is a bit thicker than others. And while it goes into and out of my Macbook Pro and work laptop easy enough, it took a good amount of force to insert it into & remove it from my Macbook Air's USB port.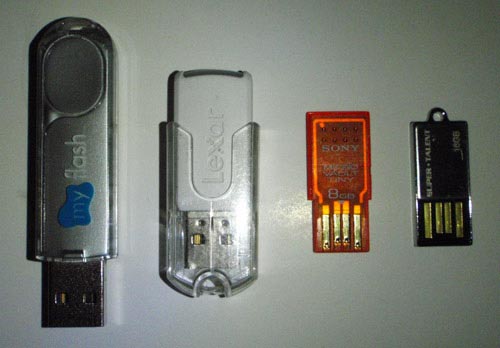 Depending on how you calculate the dimensions, I do believe the Pico C takes the title of the smallest flash drive (I have ever seen/heard of) from the Sony Micro Vault Tiny. Although, it is a hair heavier and thicker than the Micro Vault, it definitely makes up for it in durability.

As stated above, along with being very small and light weight, the Pico C is extremely durable. Now I will not be abusing it quite as much as Julie has done in several of her past thumb drive reviews but I trust that it will survive the day to day abuse of my hectic schedule. The Pico thumb drives are 'water resistant' which I believe is more than the 'I forgot my thumb drive in my pocket, accidentally washed it, let it dry, and it worked' that most of us have lived through. Super Talent has actually engineered them to be more water tight (vs many other flash drives on the market).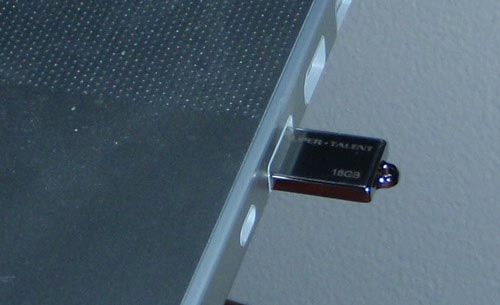 The Pico C's upload/download speeds are relatively zippy for such a small drive. My unofficial speed tests showed that it was definitely faster than my other small flash drives (Sony and Lexar).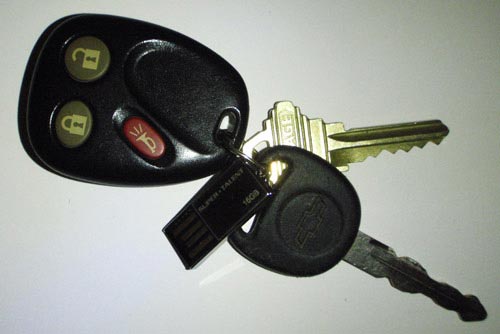 Like Sony's Micro Vault, the Pico thumb drives can be transported almost anywhere (and lost forever in the blink of an eye). Historically, I have preferred to carry my smaller thumb drives in the coin pocket of my pants/jeans. But for now, I am planning on keeping this thumb drive on my key ring. And while my keys scratch up the chrome a bit, it is more than a fair trade to not only have it with me more but connected to something easier to find. Other than its ability to become very lost, there really aren't any noteworthy cons associated with the Pico C and will become my primary thumb drive of choice.
Product Information
Price:
approx. $40
Manufacturer:
Super Talent
Pros:

Excellent construction and materials
Solid design
Very durable
Water resistant
Good overall speed
Unsurpassed size, weight, and portability
Good value (vs size/weight)

Cons:

Easy to lose
Write speed could be faster