We use affiliate links. If you buy something through the links on this page, we may earn a commission at no cost to you. Learn more.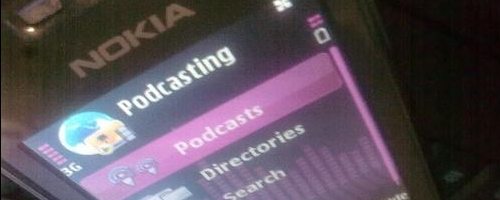 The Nokia Podcasting application, developed by Nokia comes with the sis file already preloaded onto the memory card of some of the more recent Nokia phones. It's also free for download from the Nokia website and it's available for all E or N series phones that have WLAN and is compatible with some others.
I'm currently using a Nokia E66. It's beautiful, it's edgy and, even though it slides, I like it better than its QWERTY keypad brother, the E71. But that's not what I'm reviewing today. A Symbian application that comes with the handset is Nokia Podcasting.
Once I began listening to podcasts, rather than loading them onto my (now dead) iPod photo, I experimented with the Nokia Podcasting software. I discovered that it's extremely different to and far more inconvenient than, say, using the iTunes store on an iPod touch.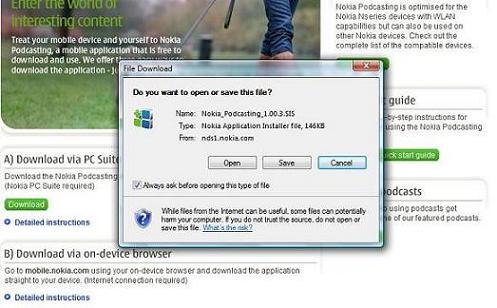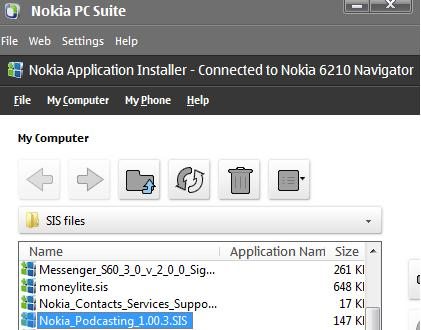 To begin with, the first thing you have to do is download, copy and install the file. If you're reading this article in the category of Symbian software, I'm assuming this isn't an issue. But you're the minority. Everyone else out there uses their phone for texting and calling and most of them get their tech department to set up email for them because they haven't figured it out yet. Let alone figured out that there are installable freeware applications that are created for them.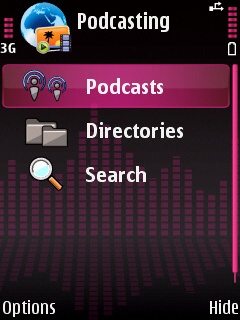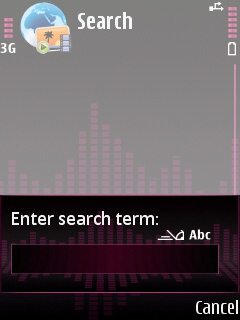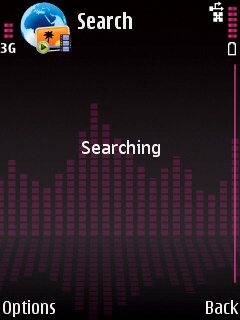 Never miss one of our posts again. Sent MON, WED, and FRI with the latest gadget reviews and news!
Once this application is installed, you have the joy of using the search function. It is a terrible function. The search engine they use is either out of date or sponsor-only. I searched "Dane Cook", "Howcast" and "Homestar runner" and nothing came up.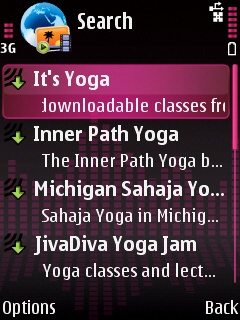 I thought my access point settings might be playing up so I searched "yoga" (which is what they use as the example in their trusty 16 page manual) and, lo and behold, ten podcasts. But, unfortunately, it's not what I wanted to listen to.
After exhausting all my other ideas for searching ("trance music", "music technology" and "home decoration"), this left me with one other option: to manually key in an OPML link (Nokia suggests http://www.opmlmanager.com in their user guide). Here we hit another snag.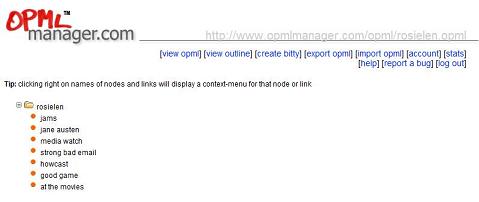 You have to create your own OPML file of the channels you listen to. Then you have to download it to your phone by either hosting it or using the data cable. Then you have to subscribe to the channels you want and then you can download individual podcasts. I tried to imagine my mother trying to do the same thing (when I think of ease of use for anything computer/phone related, I try to imagine my mother figuring it out) and realized that it's actually quite a difficult and fussy process.
Once that was done, however, the beauty of this application started to show.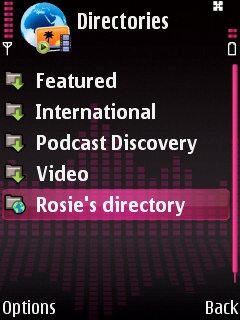 You can easily tell whether a directory is up to date (globe) or requires a connection (arrow).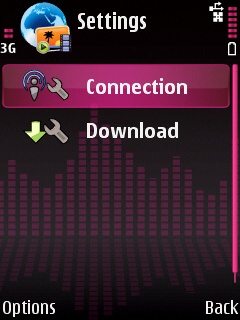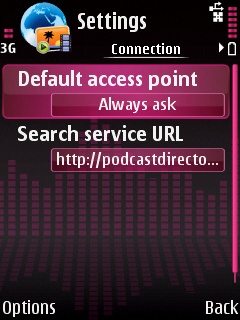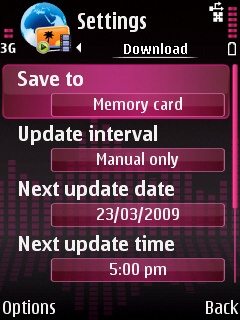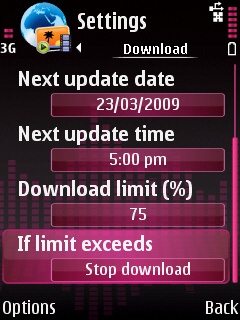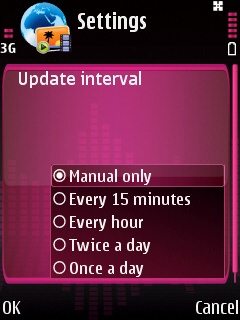 You can select your access points, memory storage and whether to update directories and channels manually and automatically (including how often).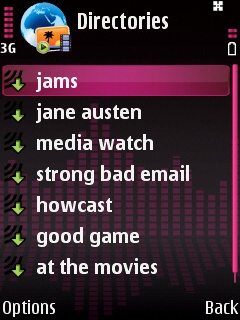 You can keep channels organized within directories.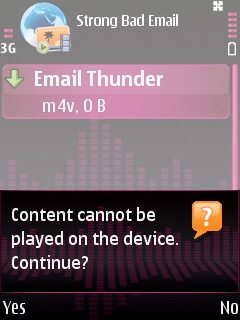 It notifies you if you're downloading a podcast that is in an incompatible format to your handset.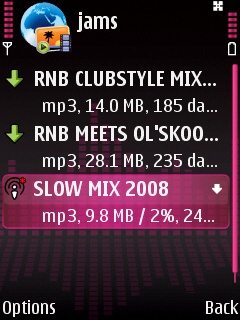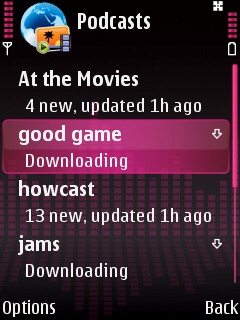 You can view the type, size and progress of downloads and easily view. Arrows also indicate what is currently downloading.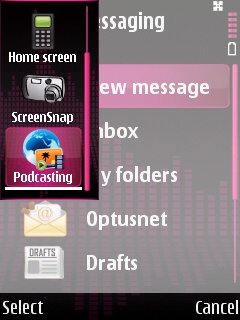 and like most Symbian applications, you can run it in the background against other applications.
All around, it's a great program for podcasts that you're familiar with and regularly listen to, however, I wouldn't suggest it for browsing new listening material or impulse downloading programs. Apple have marketed their apps well and have made them accessible to everyone, not just the technically savvy. I believe Nokia should have worked on marketing their applications (not just this one) to the layperson by improving usability and ease of set up. That said, I like Nokia Podcasting and once it's up and running, it's easy to maintain, useful and fun to use.
Product Information
Price:
freeware
Manufacturer:
Nokia
Requirements:

N or E series phone with WLAN. some others are compatible - refer to website

Pros:

options and flexibility for downloading
ability to preview
minimalist and simple once past set up

Cons:

messy set up
limited search engine