We use affiliate links. If you buy something through the links on this page, we may earn a commission at no cost to you. Learn more.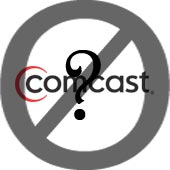 Comcast has once again raised our monthly HD Triple Play pricing this past month. We have had Comcast for years now and like clockwork, they raise our monthly bill annually. Once our year agreement is over, they immediately bump it up a significant amount. Until now, I would call and gripe about the increase and they would lower it to near what it had been. Never the same or less but close enough to not jump ship. This year was different (after raising our bill more than $30), when I called to (strongly) request it be reduced, both the customer service operator and her supervisor said they could lower our rate by $5 and add two channels. But that was it…. Even when I asked if we had any commitment to stay (which they said 'no'), their tone was take it or leave it. In today's leaner times, $190/month ($2300/yr) to be connected seems like too much….although I do go back and forth on the subject.
All of that said, I will get to my question: Is near $200/month reasonable for HD cable TV (w/HD DVR), internet phone (w/free long distance), and high speed internet? Also, have any of you canceled Comcast service for other options (like DSL or 3G data card for internet, cellphones for voice, and watch TV over the internet/movies thru Netflix)?