We use affiliate links. If you buy something through the links on this page, we may earn a commission at no cost to you. Learn more.

I have had the opportunity to try many high-end headphones and earbuds over the years; from the Bose QuietComfort 2/3 headphones to Future Sonics' atrio m5 professional earphones. I have become increasingly finicky and judgmental about which earbuds I use to listen to my music. My current favorites are the Etymotic Research hf5 High-Fidelity earphones; they are lightweight, fit well, very compact, and sound great. So, when Julie asked who wanted to try/review JHAudio's JH|5 Pro earphones, I raised my hand and cried 'Oooo, Oooo pick me!!!' (imagine Welcome Back Kotter). These earphones are specially created for each individual and are used by music professionals and true audiophiles.
The Audiologist Experience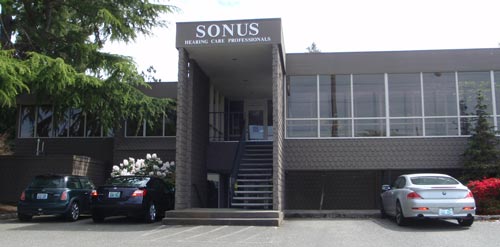 The first step was to setup an appointment with an audiologist to have my ears fitted so that JHAudio could create my custom made JH|5 Pro earphones. Both the receptionist and doctor were curious about the whole 'review-thing' and were extremely nice….it was a lot of fun ;).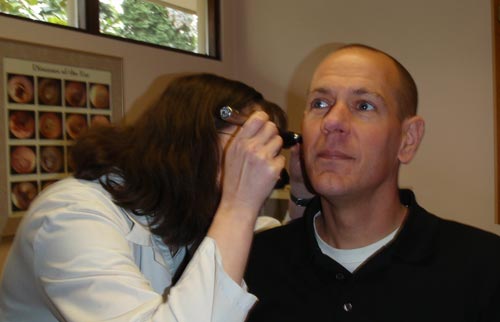 The doctor began by sticking a small cottonball DEEP within each of my ear-canals. This is to make sure that the goo did not go too far into my head.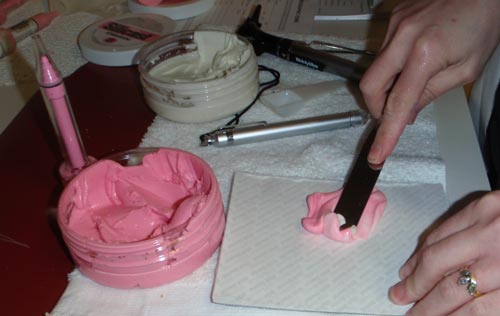 The goo is mixed from two compounds like an epoxy. I did think it a bit funny that of all the colors the putty could be….it was pink.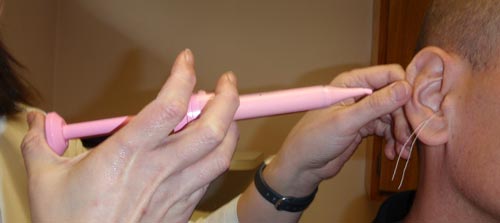 Once mixed together, the pink goo is injected into my ear-canal.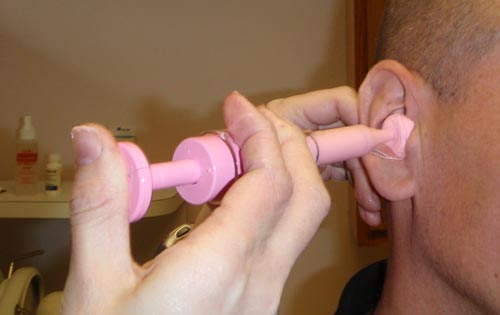 The doc fills my ears completely with the pink material. This was definitely an 'interesting' experience.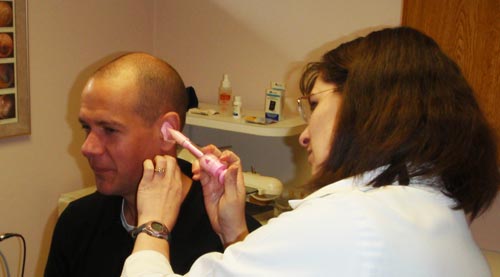 After both ears were filled, the pink goo had to remain in my ears for about 10 minutes to setup/harden.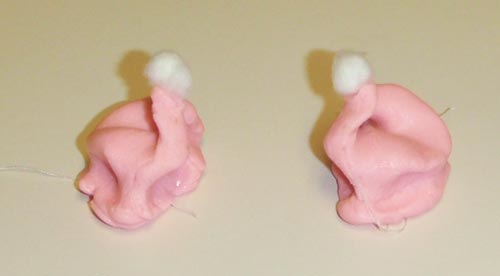 The molds remind me of deformed elf hats. The molds are then packaged up and sent off to JHAudio to create my JH|5 Pro earphones. Having these earphones made is not like running out to Fry's or BestBuy and buying a pair of earbuds….near instant gratification. The whole process took about a month. A week before I could see the audiologist, a few days on either side for shipping and two weeks for JHAudio to work their magic.
The Details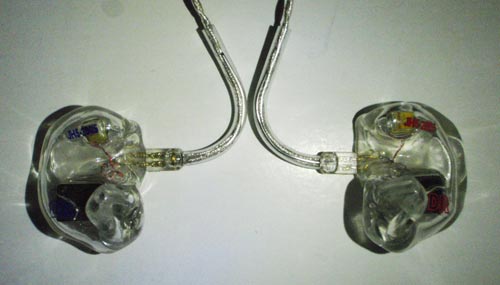 After nearly a month of anticipation, my JH|5 Pro earphones finally arrived at my doorstep. I was excited to give them a try. JHAudio's JH|5s are on the lower end and least expensive of their Pro line. There are two main series in their Pro line: 3-way products and 2-way products. The JH|5/7/10 are in the 2-way line and have low and high speakers. The JH|10×3/11/13/16 are in the 3-way line, meaning they have separate low, med, and high speakers. The JH|5's have a single low and high speaker set.
Technical Specifications:
Proprietary precision-balanced armatures
Single low & single high speakers
Noise isolation: -26dB
Frequency response: 20Hz to 17 kHz
Input sensitivity: 119dB @ 1mW
Impedance: 21 Ohms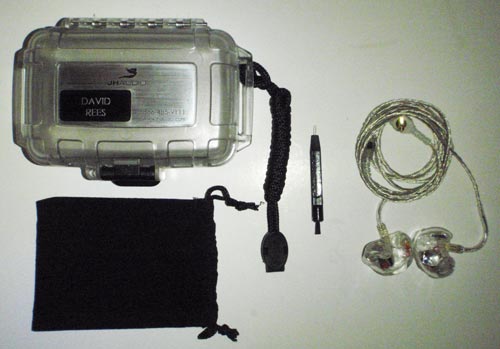 JHAudio not only send the JH|5 Pro Earphones but a cleaning tool, cloth carrying bag, and hardened, waterproof OtterBox case (Model 1000). The cleaning tool and cloth bag are pretty standard these days with in-the-ear-canal earbuds. But the OtterBox hardcase was a very nice touch. Giving you a great way to protect your investment.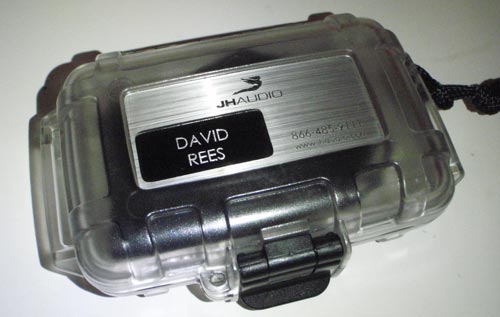 JHAudio even monogrammed the OtterBox case.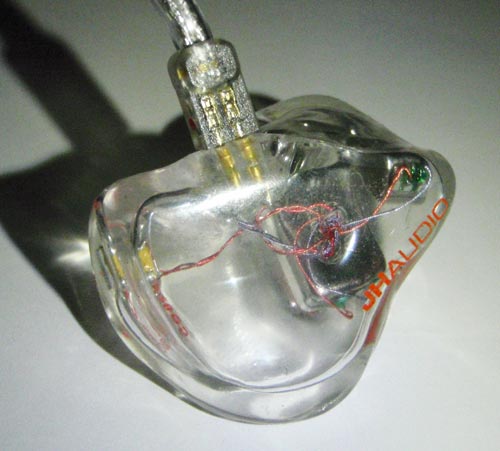 The JH|5 Pro earphones come in 53 colors to choose from (to include Baby's Butt, Whitegirl and Sucker Punch to name a few). As you can see, clear is also an option. I am pleased JHAudio made mine in clear so that I/we can see the electronic of the earbuds. The JH|5's are JHAudio's least complex earphones. I can only imagine what the JH|16's look like inside.
For an additional $50 you can further customize your earphones with 'Ambient Vents'. These vents reduce the amount of isolation you have to the outside world while the earphones are in. The vents allow some percentage of the outside world in, which may be important if you are a musician or motorcycle rider and want to hear what is going on around you.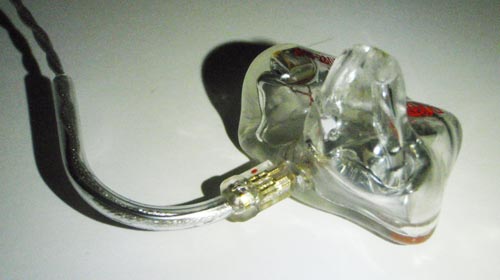 In case the cables are damaged, JHAudio has engineered a plug connection between the earphones and wiring. The cables are available in 18″, 48″ or 64″ lengths and two colors, black & clear. The wiring is relatively light weight and tangle free….both pluses.

The plug and y-connection seems a hair mediocre in quality (you know,  just okay). Considering how expensive the JHAudio Pro series is, seems like they could have used materials that impressed as much as the sound quality of the earphones themselves.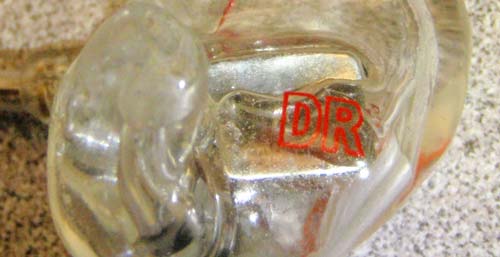 Another cool touch JHAudio does is put your initials on both of the earphones. I am guessing this is for those folks who are in rock bands and need to differentiate your earbuds from others.
The Listening Experience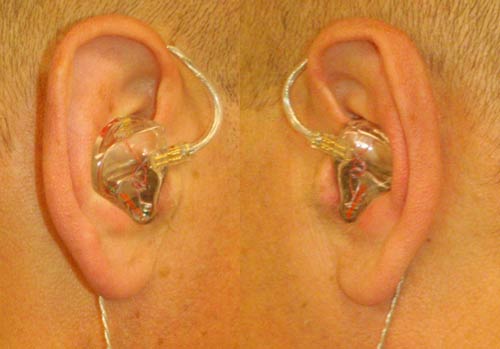 The JH|5 Pro earphones fit perfectly. I have worn them for hours with zero pain or discomfort in my ears. While the Etymotic Research hf5 earphones work/fit nicely, they do start to hurt and become uncomfortable after 2-3 hours of use. The only (minor) issue I have with the JH|5 Pro is that after a few hours the insides of my ears get hot due to the near perfect seal they create.
According to JHAudio, the JH|5's provide -26dB of noise isolation. I have used them on aircraft, using a chainsaw, riding my tractor, etc. They do an excellent job of blocking out the outside world, while providing a great sound experience.
The Bottom Line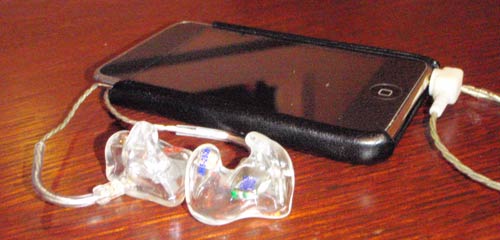 Bottom line, the music experience is AWESOME (I cannot even imaging what their upper end Pro earphones sound like)….better than any in-the-ear-canal earbuds/phones I have ever listened too. The music is incredibly clear and well balanced, truly a pleasure to listen to.
That said, this type of high quality, customized equipment is not cheap. At $399 the JH|5 Pro's are expensive and definitely more than your typical Shure, Etymotic Research, Bose earphones. But in my experience, they are the best sounding, most comfortable earphones I have ever used. If music is your thing (or want to look like a rockstar), you should really consider splurging on a set of JHAudio's earphones….ROCK ON!!!
Update 02/26/15
The JHAudio JH|5 Pro monitors are my absolute go to earbuds. When I want great sound and perfect fit, these are the ones I use. They stopped working after several years of serious use and JHAudio refurbished them as good as new.
Source: The sample for this review was provided by JHAudio. Please visit their site for more info.
Product Information
Price:
$399
Manufacturer:
JHAudio
Pros:

- Excellent sound experience
- Perfect fit
- Very customizable
- Great sound isolation
- Tangle-free cord
- 2 year warranty

Cons:

- Expensive
- Plug and y-connection seem a bit mediocre