The Gadgeteer is supported by readers like you! If you buy something through links on our site, we may earn an affiliate commission. Thank you! Learn more.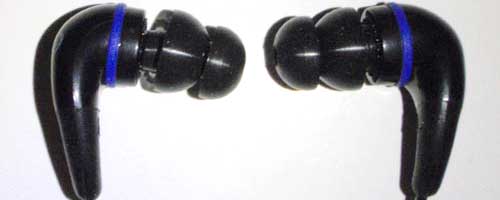 I travel around the country quite a bit for work and when I am not doing that, take the bus daily to and from the office. I watch a lot of movies during these times and prefer to blockout all of the ambient noise when enjoying my down time. For years I have been using a pair of Etymotic8 ER6i to accomplish this (their earplug design does an incredible job of blocking out extraneous sound). During that time I have tried many other headphones, including the Shure e4c, Maximo iMetal (iP-HS2), and Bose Quiet Comfort 2/3. All of which were very nice but none of them matched the compact, portability, great sound quality, and comfort of the Etymotic earbuds. That said, they are becoming pretty worn, worst of all is that the tips keep coming off in my ear canals when I take them out. So, when Julie asked if I would like to try the Future Sonics' atrio series of professional earphones I jumped at the chance.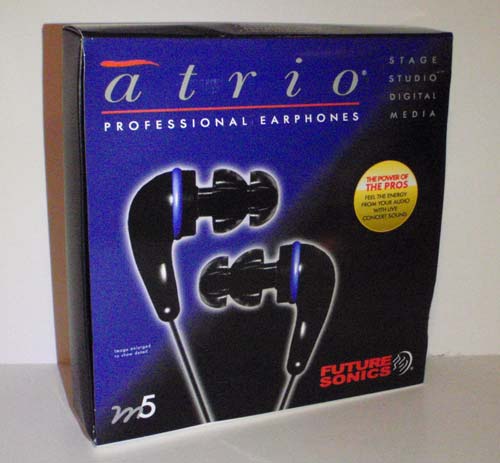 Future Sonics has been creating custom-molded in-ear monitors for musicians for a long time now. But these $900 a pair earphones are very expensive and a bit much for the average iPod carrying music junky. The atrio earphones are designed for the average consumer and bring Future Sonics' proprietary driver technology down to a more affordable and competitive level.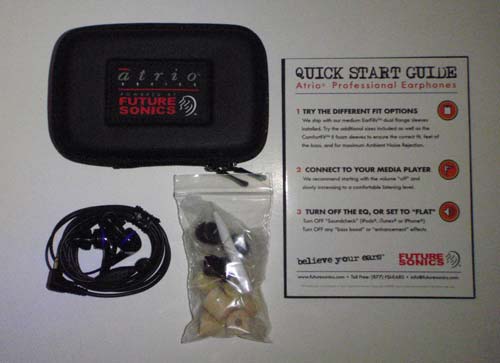 Package Contents
Future Sonics atrio professional earphones
Extra eartips of various materials & sizes
Earwax cleaning tool
Quick start guide
Hardware Specifications
| | |
| --- | --- |
| Drivers | Future Sonics proprietary mg5pro™ dynamic |
| Frequencies | 18 Hz – 20,000 Hz truetimbre™ response |
| Impedance | 32 ohm |
| Sensitivity | 112 dB @ 30 Hz / 1 mW |
| Rejection | 26 dB +/- ambient noise rejection |
| Cable | 1.3 m |
| Connector Type | standard 3.5mm (1/8″) stereo mini-plug (gold) |
| Warranty | One year |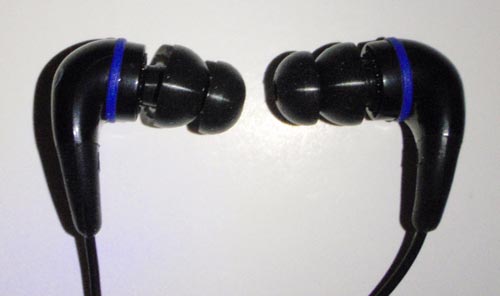 Compared to some of the other high end earbuds on the market, the atrio's are relatively big (two to three times the size) and stick out of your ears pretty far. And while well made, they are also a bit 'plasticy' and could be mistaken for a cheap, low quality pair of earphones.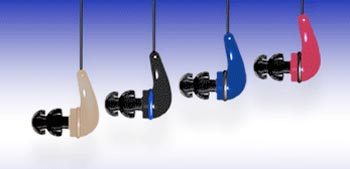 The atrio series is available in four different color schemes: earth beige (m3), onyx black (m5), cobalt blue (m8), and ruby red (m9). Other than color, there is no difference between the four 'models'.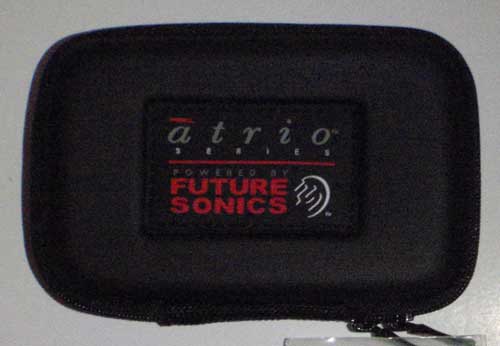 While the case is nicely made, it is pretty large/huge/gigantic, larger than most of today's music players.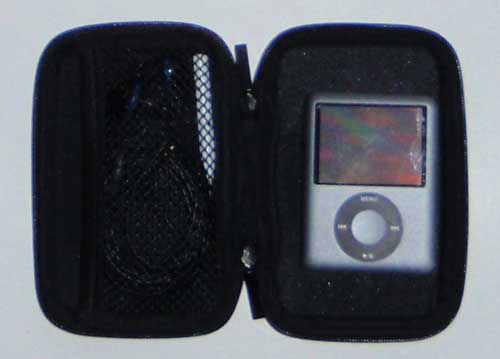 The case is approximately twice the size of the cases provided by Shure or Etymotic (admittedly a minor point). Large enough to easily carry the atrio earbuds and my Nano (hmmm, not sure if that is what Future Sonics was going for or not). Either way, I will be carrying these earbuds in my old Etymotic ER6i case.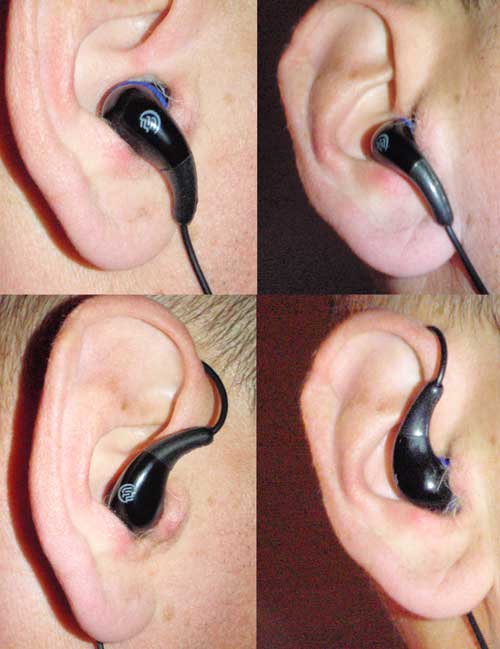 The atrio earbuds are just as comfortable as any of the other in-the-ear earphones I have tried. To accomplish a comfortable, good fit Future Sonics has included a variety of tips enabling you to tailor the size and feel of the atrio earbuds. They include two sizes of foam and three sizes of rubber tips. The m5's are designed to be inserted into the ear canal (which I prefer) which blocks out most outside noise. To accomplish this, I have to use the smallest rubber tips and wear the earbuds upside down. But once I figured out the best combination of tip size/material and position, they fit perfectly and are very comfortable.
The sound quality of the atrio professional earphones is excellent. I am not a true audiophile but definitely enjoy listening to music/movies on a good pair of earphones. The atrio m5's provide an excellent listening experience. The sound is very full and rich and the range is great from top to bottom. The bass quality is superb, very deep and articulated. The atrio's have much greater bass than the other in-the-ear earbuds (Shures, Etymotics, Maximo) I have used in the past. Most importantly, the bass is very defined and does not overwhelm the mids and highs.
I have been using these atrio earbuds exclusively for several weeks now and like them a great deal. So much so, I will be retiring my old Etymotics to my tech-closet of antiquity. Future Sonics has done a superb job engineering a very nice set of high end earbuds. While they are not the most stylish or high-tech looking earbuds on the market, they are definitely on par (sound quality-wise) with those by Shure, Bose, and Etymotics. That said, they are on par with the others cost as well (aka these are not inexpensive). If you are looking to buy a high end set of earbuds, I do recommend considering the atrio professional earbuds by Future Sonics.
Product Information
Price:
$199.99
Manufacturer:
Future Sonics
Pros:

Quality construction and materials
Superb sound quality
Excellent bass
Great isolation from ambient noise
One year warranty

Cons:

Big for a pair of earbuds
Could look a bit more high-tech
Carrying case is too large