We use affiliate links. If you buy something through the links on this page, we may earn a commission at no cost to you. Learn more.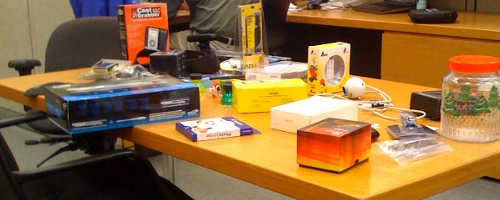 At least once a year  I clean out the shelves and drawers at Gadgeteer head quarters (otherwise known as my basement office). I sack up all the items that I've reviewed but haven't continued to use and bring them to my day job at Cummins. I stack everything up on a table behind my desk and wait for the aroma of free gadgets to drift through the building. Within minutes a crowd usually gathers as people start sifting through the goodies.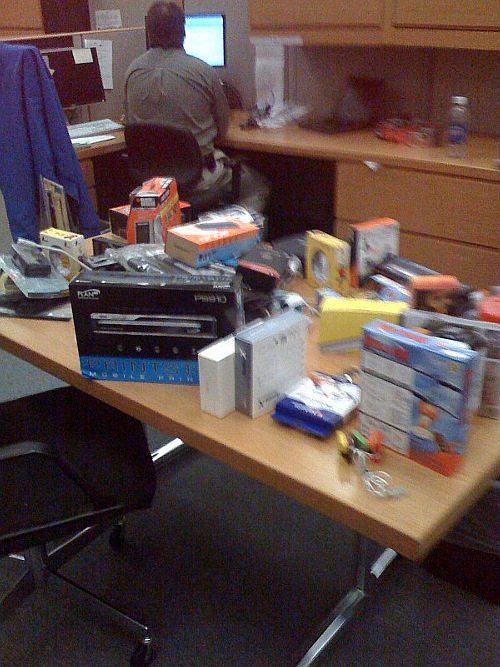 Sorry for the really crummy picture. I took it very quickly with my iPhone right after the first wave of people had hit the table. What you see there is about half of what I had originally brought in. I just figured out why this picture is so bad. I shot it through the plastic flip lid of an iPhone case that I'm reviewing today. Whoops…
By the way, that's not me in the picture 😉 It's someone in my team.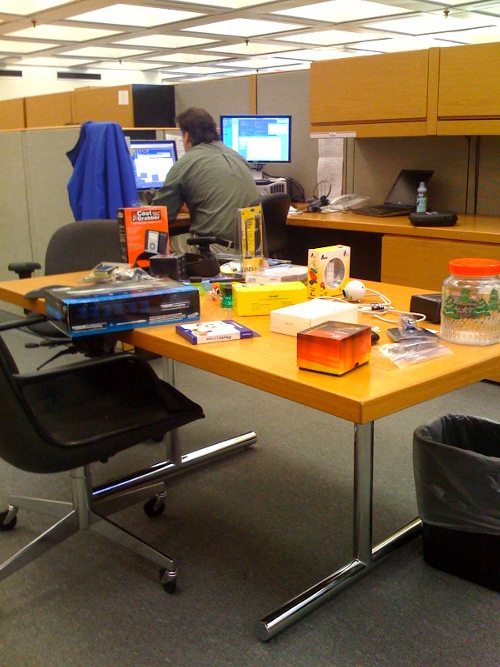 It's been exactly two hours since I put everything out on the table and this is all that's left… I bet it will all be gone before the end of the day.
Bet you wish you worked with me huh? 😉