We use affiliate links. If you buy something through the links on this page, we may earn a commission at no cost to you. Learn more.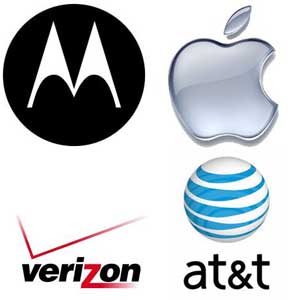 It's been 30 days since I terminated my contract with AT&T, ditched the iPhone 4, signed up with Verizon and purchased a Droid X. For the most part, the move has been a good one. Verizon's call quality and 3G coverage in my area are significantly better than AT&T. But has the transition been all rainbows and unicorns?
My decision last month to terminate my AT&T contract wasn't out of the blue. I'd actually been considering it for a really long time. I just didn't want to deal with the early termination fee or the fact that I'd have issues doing reviews of GSM devices once I made the switch. I decided that having better/faster data capability and call quality was worth the price of admission, and finally made the move after having the opportunity to test a Droid X.
The Droid X is very nice. I really love the display and the fact that I can customize the home screens with widgets to give me exactly the info I want to see. I love the fact that I don't have to deal with crummy call quality or people always asking "what's that clicking in the phone?". I also enjoy being able to use apps that require a data connection, without needing to be connected through WiFi. The other day I was driving and need to find quick directions, I was able to get the info I wanted in about 5 seconds by using the Google Voice Search. I doubt the iPhone would have been that fast. At least not in my town where 3G coverage is spotty and not reliable at all.
So after 30 days, I am not sorry that I made the switch from AT&T to Verizon. But I'm not going to lie and tell you that I don't miss the iPhone. Because I do – quite a lot actually. Mainly I miss the iPhone hardware. The size and feel of the device in my hand. The biggest hardware feature that I miss is the camera. The Droid X camera is slow to launch and although it does take decent photos, it doesn't do quite as well as the iPhone camera. Especially in low light. You also can't capture close up video with the Droid X like you can with the iPhone. The iPhone will allow you to focus in on a specific point while recording, just by tapping the display where you want focus. I miss that feature.
Another hardware issue that I'm having with the Droid X, that I didn't notice quite so much with the iPhone 4 is battery life. It seems that the Droid X is pretty thirsty with the juice. Some days I'm lucky to get through one full day without needing to plug in. I don't keep GPS or WiFi turned on and I don't make many calls so it's odd to me that some days the battery seems to drain significantly faster than other days when I'm doing the same basic tasks.
I used to complain a lot about the quality of apps in the Android App Market and I am happy to say that they are getting better and better every day. That said, I still do find myself wishing that I had some of my fave iPhone apps and games on the Droid X. Even though Android phones are getting more and more popular every day, it seems that whenever someone is talking about a really cool app, it's for the iPhone and not Android.
So when it comes right down to it, I am happy I made the carrier switch. But if the iPhone becomes available for Verizon, I can definitely see myself getting one again. At least that is the way I'm feeling right now. Who knows how I'll feel if/when a Verizon iPhone ever becomes a reality.