We use affiliate links. If you buy something through the links on this page, we may earn a commission at no cost to you. Learn more.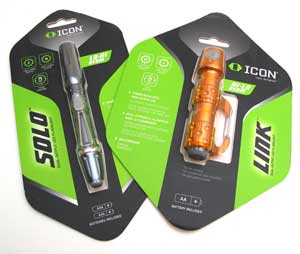 I have a weakness for small flashlights. When a company offers one for review, I'll almost always say yes. That's why I didn't hesitate to agree to review two new LED flashlights from ICON when they asked if I would be interested. We have reviewed their products before and have appreciated both their unique style and usefulness. The ICON Link and Solo are affordable flashlights that definitely look interesting. Let's see if they are a worthy purchase.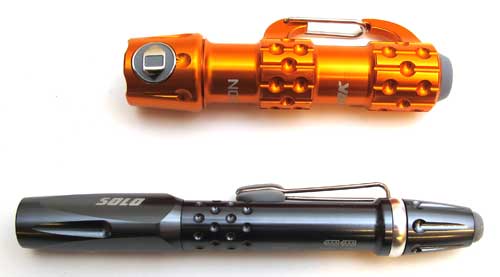 The eye catching Orange flashlight in the image above is the Link, while the one at the bottom is the modern looking Solo. Both lights are powered by easy to find alkaline batteries. The Solo runs on 2 AAA's and the Link runs on 1 AA. Batteries are provided with each light. Let's start with the Solo..
ICON Solo
Specs
lens: Micro-textured reflector
light output: 16/2 lumens
runtime: 3/75 hours
length: 5.5 inches
weight: 2.2 ounces
battery: two AAA alkalines

The Solo has a pen shaped aluminum body that has a very nice heavy solid feel to it. The sturdy pocket clip and faceted lower barrel keep this flashlight from rolling off flat surfaces.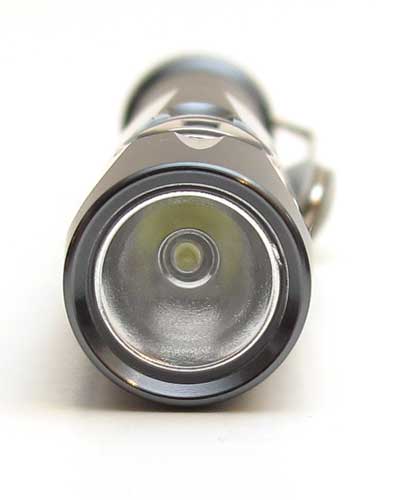 It has a glass lens with a textured reflector. The LED is power-regulated and has two output levels – 16 and 2 Lumens.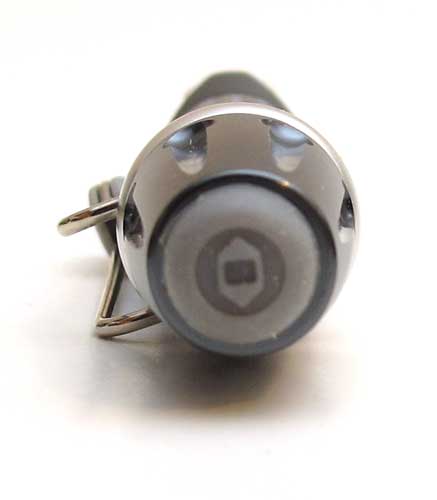 The tail cap is a click switch that is easy to toggle with your thumb. Pressing the tail cap will toggle between the low (2 Lumens) and high (16 Lumens) output levels. The way it works is that you press it once to turn it on. It will be at either low or high beam depending on the last time you turned it on. Pressing it again, will turn it off. Pressing once more will turn it on to the the next output level and so on.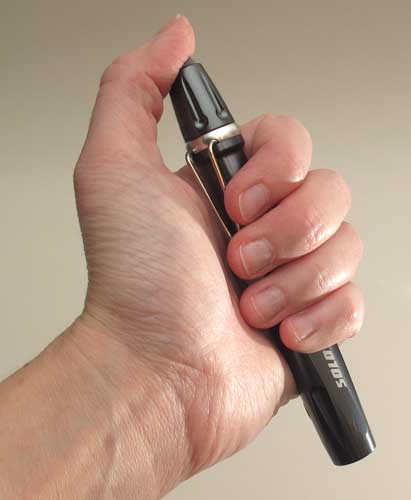 This flashlight is comfortable to hold. It has very fine ridges around the barrel that make it easy to grip. It has no sharp edges or other problems with the build quality.
I guess the only 'problem' with the Solo in my opinion is that the beam isn't very powerful. I wouldn't use this flashlight to guide my path in the woods at night. It's better suited for closer tasks such as helping you see behind a computer, or TV. Or to find something under a desk or bed. For that reason, it's not a perfect all around flashlight.
ICON Link
Specs
lens: TIR (Solid Total Internal Reflection)
light output: 50/6 lumens
runtime: 3/70 hours
length: 4 inches
weight: 3.1 ounces
waterproof: up to 1 meter
battery: one AA alkaline

The Link, so called because of its integrated carabiner clip, is constructed of high-strength aluminum anodized in bright Orange.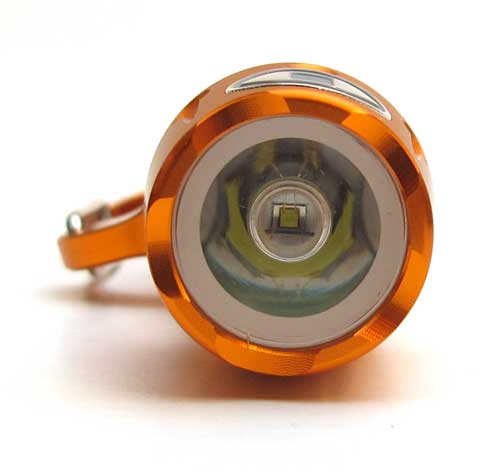 It has a glass lens and an LED with 50 and 6 lumens output levels.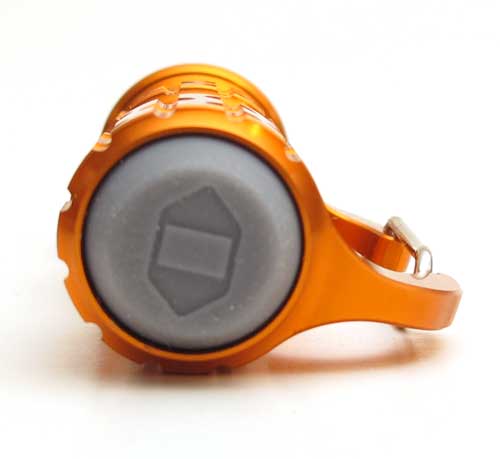 The opposite end has rubber clicky tail cap on/off switch.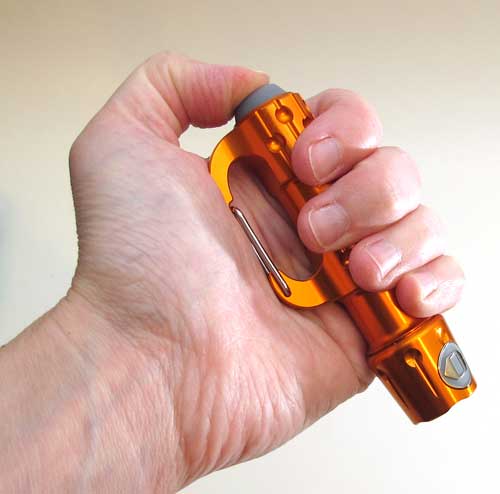 The Link is a little more awkward to hold than the Solo given the location of the built in clip. I also found that the decorative grooves that are cut into the tail and head area have sharp edges. I've not cut myself on them, but they feel sharp enough that they might be able to do it.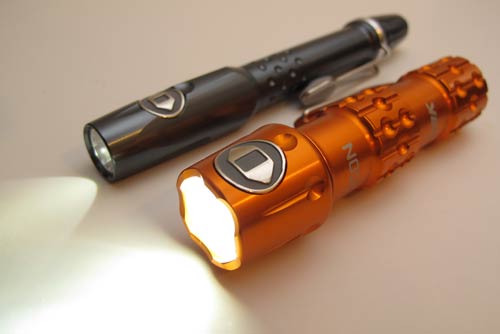 The Link has a significantly brighter beam than the Solo. I would have no issues using it to find my way outside in the dark or up and down the stairs of my house during a power outage. Unlike the Solo, I find that the Link does make a great little all purpose flashlight. I find myself grabbing it more often than the Solo.
Both the ICON Solo and Link are well made inexpensive flashlights that will shed some light on your task, while looking pretty spiffy at the same time.
Updates 10/24/16
Six years later and I am still using this flashlight. I have it in the bathroom for those times when I need to look in the back of my throat. It might even have the original batteries in it that are STILL working. Granted I don't use it every day, but the battery life is definitely impressive.

Product Information
Price:
Link $27.99, Solo $24.99
Manufacturer:
ICON
Pros:

Runs on alkaline batteries
Two brightness modes
Won't roll off flat surfaces
Stylish

Cons:

Solo isn't very bright at high beam
Link has some sharp edges