We use affiliate links. If you buy something through the links on this page, we may earn a commission at no cost to you. Learn more.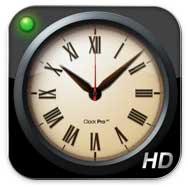 The iPad makes a great digital photo frame, eBook reader, magazine reader, web surfing device and gaming device. But can it also make a great alarm clock? The folks at Fishbone Studio think so. They have released an iPad version of their Clock Pro application that will turn your iPad (there's an iPhone version too) into a clock with features galore. Let's take a look.
Clock Pro HD has a visually appealing interface that includes analog and digital style clock faces.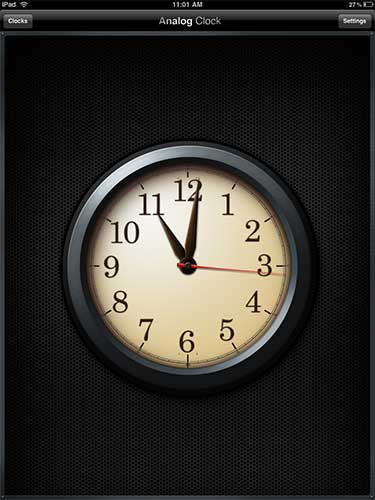 You have a few options to customize the analog style clock, that basically consists of just changing the number style and second hand behavior.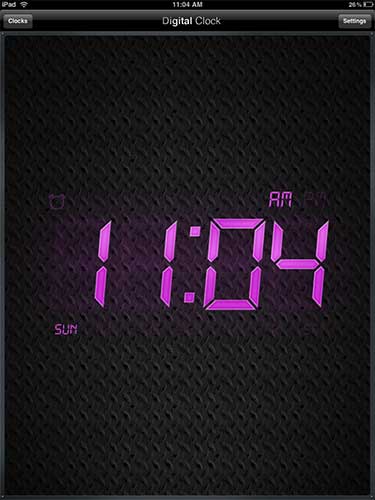 There are more options to change the digital style clock, but I'd like to see even more styles and customizations available in future versions.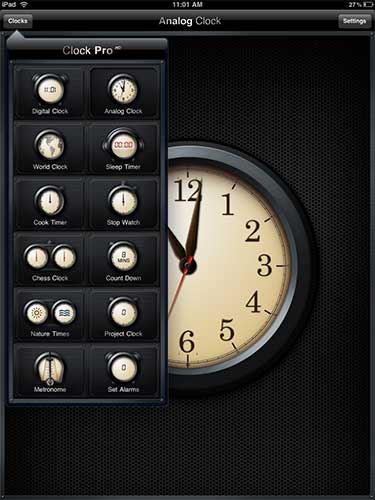 Clock Pro HD isn't just a basic alarm clock. There are quite a few other features available that include a World Clock, Stop Watch, Cook Timer, Nature Timer, Chess Timer, Metronome, Count down, Sleep Timer and Project Clock.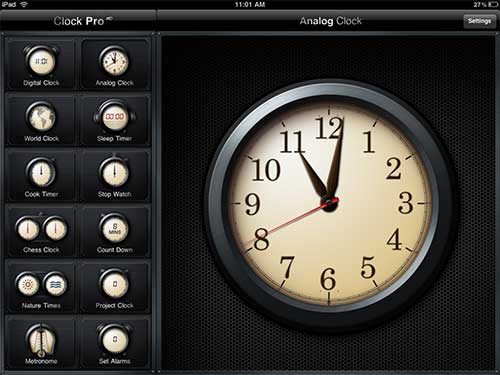 For some reason the landscape orientation isn't full screen, which is unfortunate…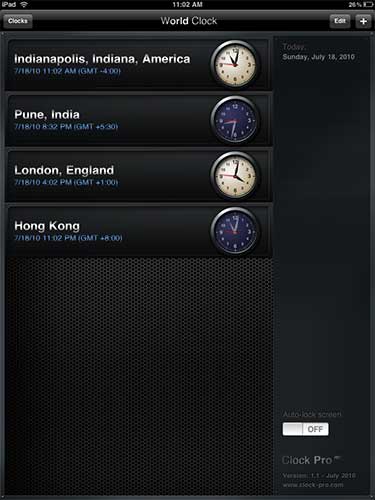 There are a few neat little touches that I like. For example, the World Clock darkens the clock faces for locations where it is night time.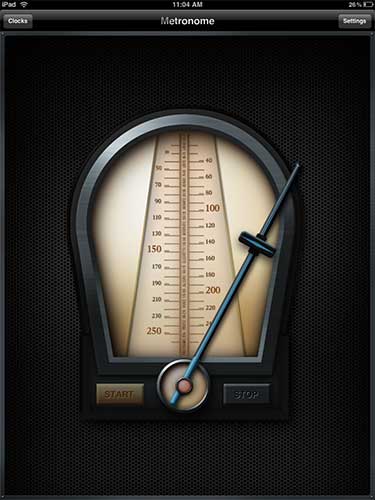 You even get a cool looking metronome.
Ok, so we know that the interface looks great and you get all kinds of cool clock / timer features right? So I should love this app. Well, I do like it, but I can't love it for one BIG reason. The alarms and timer features only work if you're running the app. What does that mean? It means if you set an alarm to wake up at 8am and then go goof around in another app before turning off the display, the alarm will never fire.
It also means that if you set the cook timer for 45mins so that you'll know when to take the chicken out of the oven, and then go play a round of solitaire, you'll probably be going to McDonald's for dinner because the alarm will not go off.
The developers are up front with this issue and mention it on their site. Apparently it will be resolved once iOS4 for the iPad is released in September. Until then, you have to remember to leave the app running if you want to hear the alarms. Hmmmm…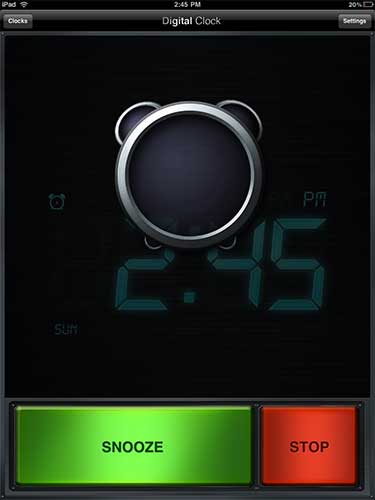 Another problem is that EVEN if you do leave Clock Pro HD running, and an alarm does go off, it doesn't wake up the screen so that you can press the Snooze or Stop button. The screen remains turned off. You'll need to press the Home button or Idle button, unlock the screen and then press Snooze or Stop. Lame.
Clock Pro HD has a lot of potential, but at the moment, I'd hold on to my $'s and wait for the alarm issues to be fixed before buying it.
See it in Action

Product Information
Price:
$1.99
Manufacturer:
Fishbone Studio
Pros:

Many features and customization options
Visually appealing interface
Easy to use

Cons:

Alarms / Timers only fire when app is open (will be fixed with iOS4 release)
Alarm does not wake screen so that Snooze button can be pressed