We use affiliate links. If you buy something through the links on this page, we may earn a commission at no cost to you. Learn more.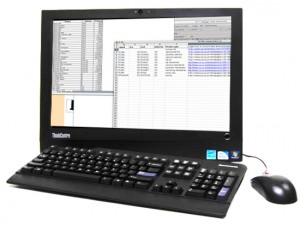 Starting a week from Monday, 21 web sites will be giving away a brand new Lenovo A70z all in one PC exactly like the one I reviewed a few weeks ago. The Gadgeteer is lucky enough to be one of those sites! Each site will have their own type of contest, so you'll want to check out each one on the opening day of their contest to see what you have to do to enter. Check out the list of participating sites after the jump.
Below is a list of all of the sites, and the start/end dates of their contest:
The Gadgeteer will be starting our contest on Monday the 28th of June, and ending on Friday the 2th of July. This contest is open to anyone in the USA or Canada, largely because this PC is only being sold in the USA and Canada. Sorry rest-of-world, I didn't make that rule. Anyone that wins one of the contests is disqualified from winning in any of the others.
I'm not going to give the details of our contest just yet. But make sure to keep an eye on the site on the 28th, for full details. I promise it won't be too hard. 🙂 Good luck to all!