We use affiliate links. If you buy something through the links on this page, we may earn a commission at no cost to you. Learn more.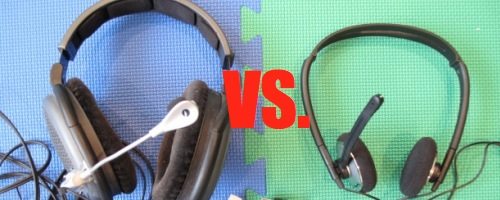 When it comes to headsets, I'm really picky.  In 2004 when I started playing on-line co-op games with my younger brothers in-law, I shopped around for various stereo headsets with microphones for gaming.  They were all either too uncomfortable, or had poor outgoing audio.  Eventually, I took drastic measures and made my own, and I've been extremely happy for many years.
So when I came across the new Plantronics .Audio 476 DSP headset, my expectations were low.  But to be fair, I gave it try.  Let's take a look.
Intuitive folding design for on-the-go convenience
DSP provides wideband acoustic echo cancellation for clear calls
Digital equalizer optimizes 24-bit hi-fi stereo sound for enhanced listening
Noise-canceling microphone for clear conversations
Soft foam ear pads and lightweight materials for a comfortable fit
USB connection provides true plug-and-play ease
Easy-to-use inline controls for volume and mic mute
Cable length:  2 meters
Speaker driver size;  32mm
Speaker frequency response:  20Hz – 20kHz
Speaker impedance:  32 Ω
Microphone frequency response:  100Hz – 10kHz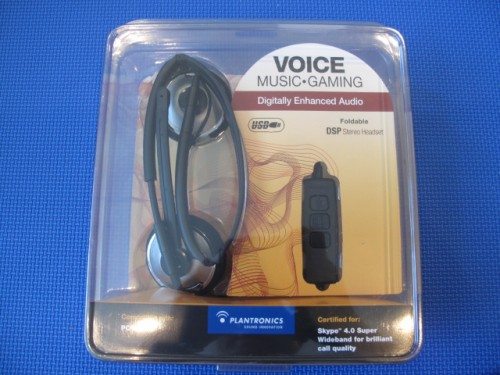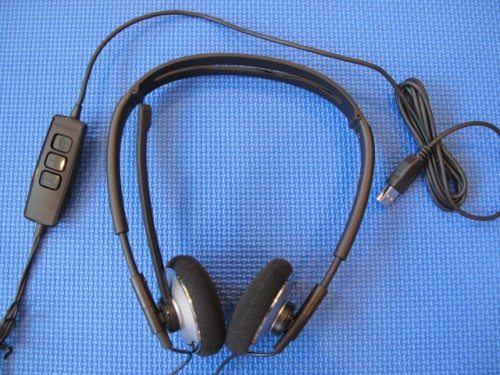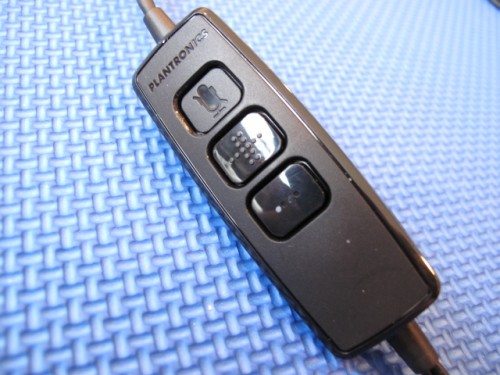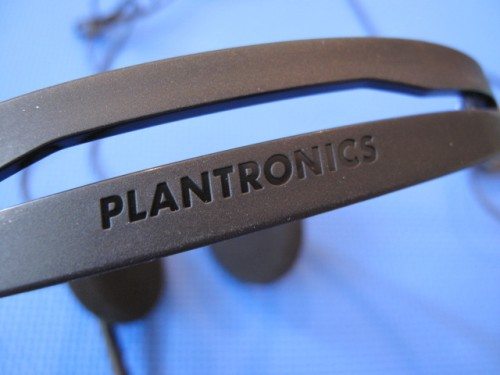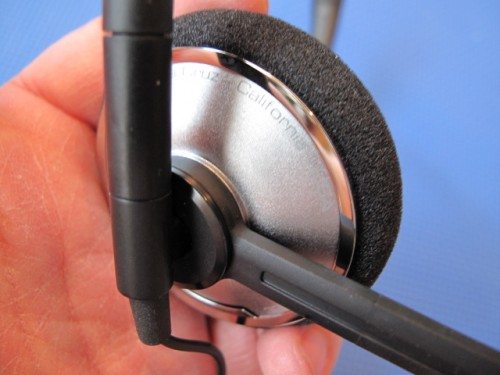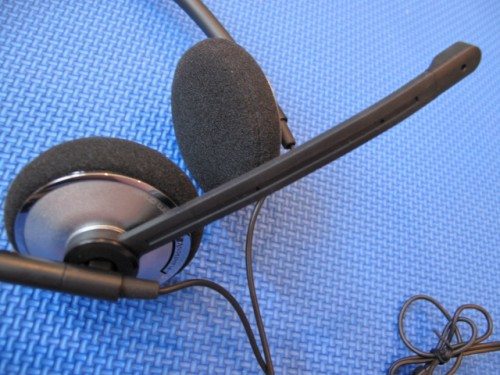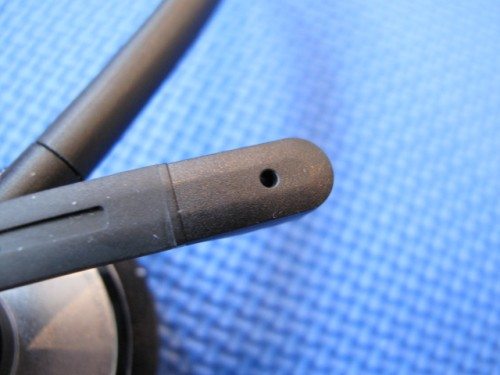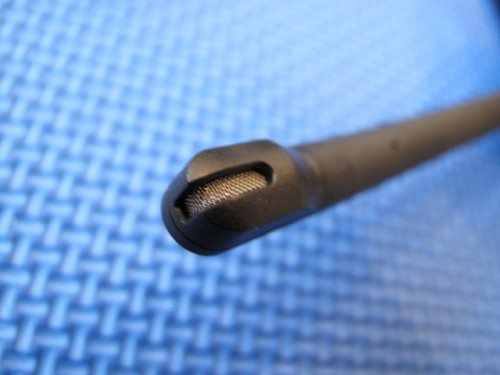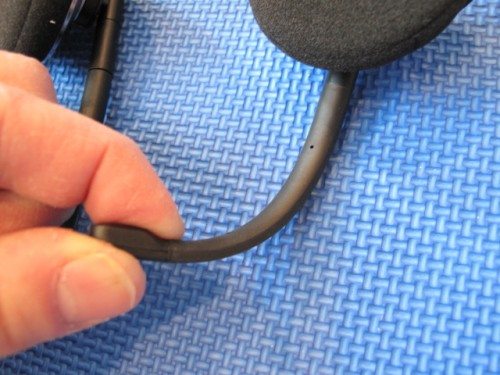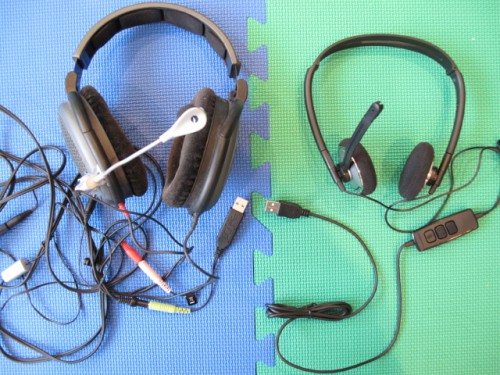 But how do they stack up against my Franken-Headset?  First, the specs (parenthesis for the Plantronics):
Frequency response 12Hz–38kHz (Plantronics: 20Hz – 20kHz)
Speaker impedance 300 Ω (Plantronics 32 Ω)
Microphone frequency response: 50Hz-20kHz (Plantronics: 100Hz – 10kHz)
The headphones are the Sennheiser HD 580 from roughly the early 1990s, and cost $300-400 when new.  They are super comfortable and do not hurt after hours of wearing them.  The microphone is unique.  It's from UmeVoice theBoom, cannibalized from a Model V4 headset.  What's special about theBoom microphones is that they provide superior noise cancellation without any battery-operated DSP circuitry.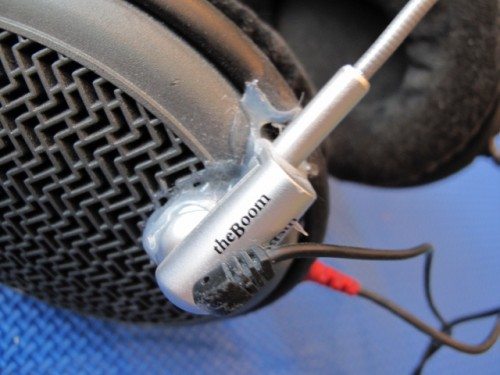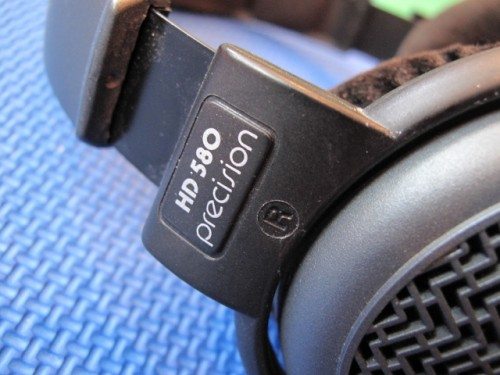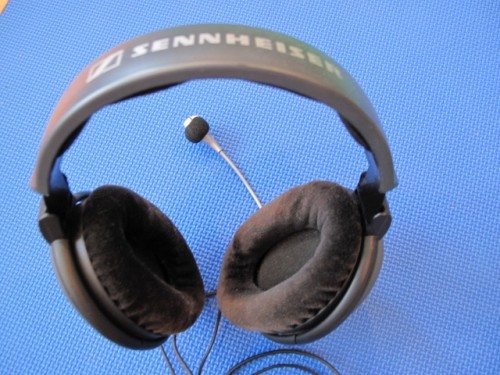 I've created a video clip so you can judge for yourself.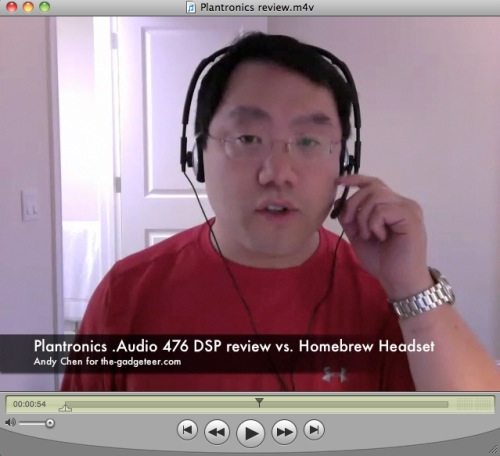 I was quite surprised that the listening quality through the headphones was quite good.  Clarity and music listening was satisfying when compared to the mighty Sennheisers.  The microphone picked up my voice clearly, although it picked up a tad bit more background noise vs. the customized theBoom microphone.
Plus, the 32 ohm impedance of the Plantronics meant that I didn't have to crank the volume as high to get an acceptable listening volume.
Although my homebrew Sennheiser headset is by far more comfortable to wear for long gaming sessions, the Plantronics wasn't too bad, either.  Plus the Plantronics doesn't have the rat's nest of cords that come with my handiwork, nor does it have the fancy in-line remote for volume and mute.  A very clean package with good performance at a reasonable price.

Product Information
| | |
| --- | --- |
| Price: | $54.95 |
| Manufacturer: | Plantronics |
| Pros: | Mid-priced headset provides good audio playback and good outgoing audio in a folding, tidy package. |
| Cons: | |