We use affiliate links. If you buy something through the links on this page, we may earn a commission at no cost to you. Learn more.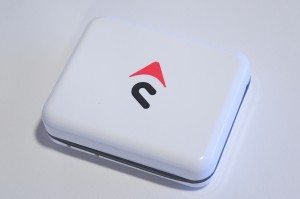 I use my iPhone a lot.  I mean really a lot. You know how much you use your iPhone? Well I use mine more.  I've got a bunch of great ways to keep my iPhone charged.  Let's see if the Newer Technology NuPower Charge & Sync+ will join my charging army.
I purchase iPhone cables by the half dozen every few months and can tell you which Chinese manufacturer makes the best zip line cable and which you should avoid.  I seem to have spent roughly as much money on CHARGING my iPhone as I spent on it in the first place.
Why is this?  Well I have a short attention span and…  Sorry I faded there for a moment.  I have a short attention span and my iPhone is everything from my eBook reader to my game console. It's how I keep in touch with my family and how I do work.  The downside of all of this is that I can run down a completely charged iPhone in about 70 minutes.  Few things are as distressing as waking up in an hotel in an unfamiliar city and, by the time I hit the lobby, my phone is down to 60%.  How will I find my way around? How will I e-mail? How will I YELP?!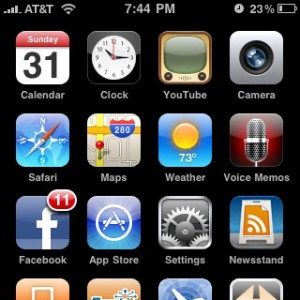 I have a few  solutions to this problem, each with their own unique advantages and pitfalls.  Here are my iPhone charging solutions:
1. Mophie Juice Pack
Pros:
Battery charge indicator
Provides SOME protection
Cons:
Requires a charging cable (mini USB)
Adds weight
Can't use more protective silicone case
2. Energizer XPal
Pros:
MASSIVE power – I can charge up 5+ times completely without fully draining the battery!
Charges anything with a USB cable
Charges laptops (except MacBook Pro)
Con:
3. Zip cable plugged into USB plug
Pros:
Inexpensive
No battery – works forever
Cons:
Requires an outlet
Not portable
I remember seeing early press on the NuPower Charge & Sync+ and being excited about a couple of its cooler features.  What are these?  Well for starters, it is a battery pack with a built-in plug, so you have one less thing to carry since it doesn't require a charging cable. It also has a short USB cable with a built-in compartment to store it.  Ok, so those are the only REAL features that you wouldn't automatically ASSUME in an iProduct charger, but they are pretty unique and do count for a lot.  One more thing that barely counts as a feature, yet is at least a thoughtful touch is the on/off button.  Where as the vast majority of gadgets turn on when the button is depressed, but with the NuPower the device is on when you press the button and let it all the way OUT. The upshot of this is that it doesn't turn on by accident as easily in your gear bag.  Stop and think about that for a moment.  Got it figured?  Good – excelsior!
The NuPower Charge & Sync+ comes with three different cables, any one of which can be attached at any given time.  Instead of using a standard USB port to connect the cables, there is a recessed half-height USB port for connecting the special included cables.
At this time, the unit comes with Mini USB, Micro USB and the iProduct dock connecter.  Once you've decided which of them you want to use, you slot the special half height USB plug into the special half height USB port and wrap the cable around the pack and tuck the head of the cable into a recessed pocket covered by a door.  Wait, this needs a picture: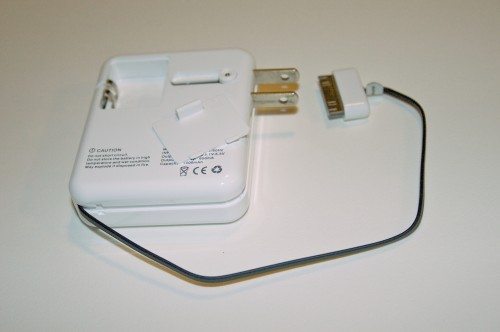 This is where my complaints start.  The door that covers the recessed pocket is not tied to the unit in any way.  Once you've opened the door, you've got a door in one hand and the unit in the other.  This is potentially a problem as you can see, though I have been pretty good so far about keeping track of the door.
I suppose I might just be spoiled by my other battery-based chargers, but I would really have liked to see a dedicated battery level indicator.  Being able to press a button and quickly see how much of a charge your battery has is more than just a convenience, it's a must.  When I'm walking out the door and I know that my ability to work (ok, and play) is dependent upon my charger, I need to feel confident that I will get through the day with my charging solution.
When it comes to charging performance, it is identical to my Mophie Juice Pack. It provides enough power to keep ahead of heavy gaming and wifi use, charging even under load.  It will provide a just under one full charge depending on what else you might be doing with the phone while you're plugged in.
The small cables that come with the Nupower Charge and Sync may look funny, but they do function as working USB cables.  You can use them as data/sync cables in a pinch (hey, Charge AND SYNC!) though they are so short that most people will want to avoid this except in a pinch.  An issue I encountered with the included cables is that the shoulder of the cables at the end are very wide.  They failed to fit in three different devices including a Mophie Juice Pack, Mophie Juice Pack Air and a Sony camera.  I can see why they made this design choice.  They wanted to make sure that each of the cable heads would fit the same in the compartment, but it made the cable useless for my purposes.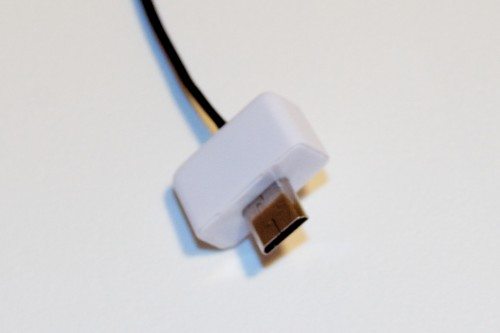 I think the NuPower Charge & Sync+ is a solid addition to my array of charging methods.  I hope Newer Technology will add a hinge to the cable compartment and reduce the size of the cable heads.

Product Information
Price:
$39.99
Manufacturer:
Newer Technology
Pros:

Small size
Integrated cable
Integrated charging plug
Nifty reversed on/off switch

Cons:

Can only conveniently be used with one cable at a time
Cable heads are too big to be used with some devices
Hard 90 degree turn into cable storage compartment might cause fraying