We use affiliate links. If you buy something through the links on this page, we may earn a commission at no cost to you. Learn more.
Do you worry about suffering hearing damage by listening to music through earbuds? Purebuds hope to solve that problem with their specially designed Reverse Sound Technology digital earphones. AmazingTechProducts.com sent me a pair to test, so let's check them out.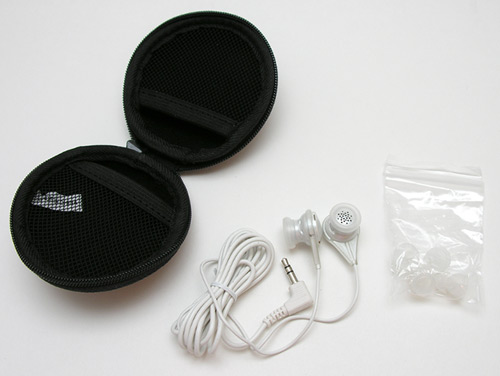 Package Contents
Zippered case
Purebuds earphones
3 sets of ear tips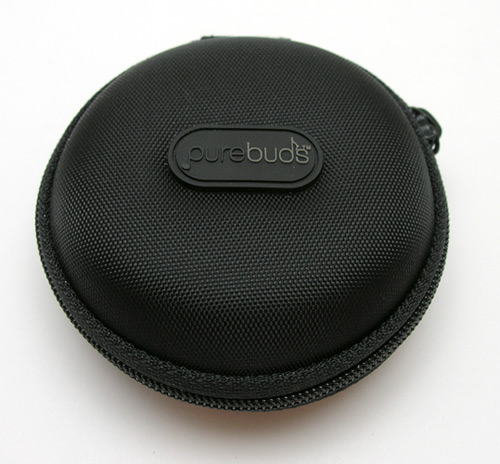 The included hardshell zippered canvas case is a nice touch as I always end up just jamming my earbuds in my gear bag. Having a dedicated case is much more handy.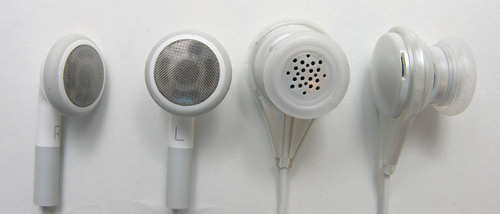 When the people from AmazingTechProducts first contacted me, I went to their website to see images of the Purebuds. They looked really large to me, so I was surprised when had them in hand and realized that they are pretty much the same size as stock iPhone / iPod buds.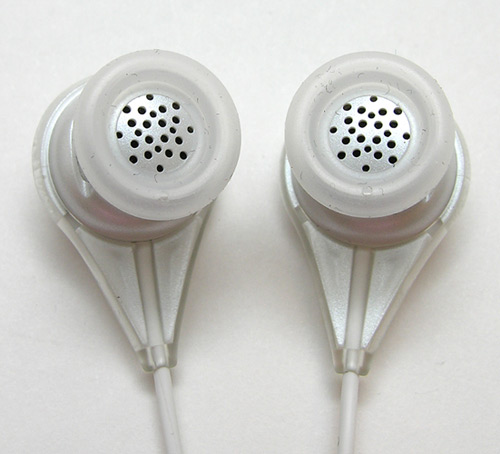 Made of a slightly iridescent Pearl colored plastic with White cables, Purebuds differ from conventional earbuds because they do not fire the sound directly into your ear canal. The use Reverse Sound Technology, which translates to:
"When wearing purebuds earphones, the main body is arranged with the rubber ring (as an ear cushion) positioned in the ear canal, and the speaker unit is designed facing opposite to the ear (in conventional earphones, the speaker is simply placed facing the inside of the ear). The main body incorporates acoustic chambers directing the reverse sound waves from the rear end of the earphone to flow into the ear canal and then mix with the sound wave from the rear end of the speaker. The outside audio flow has a physical delay in relation to the audio flow from the rear end of the speaker thereby creating spatial and surround sound effects."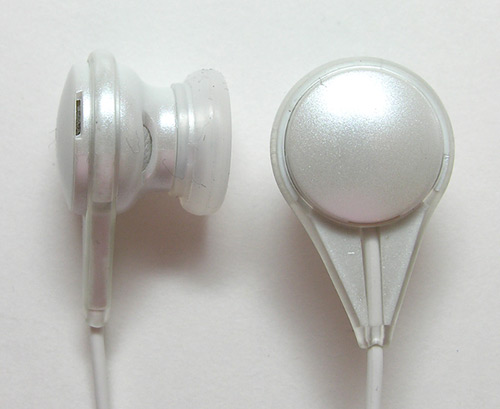 Purebuds ship with three different soft silicon ear tips, that give you the ability to customize the type of sound that you want out of your earbuds. Installed by default is the surround sound ring style tip.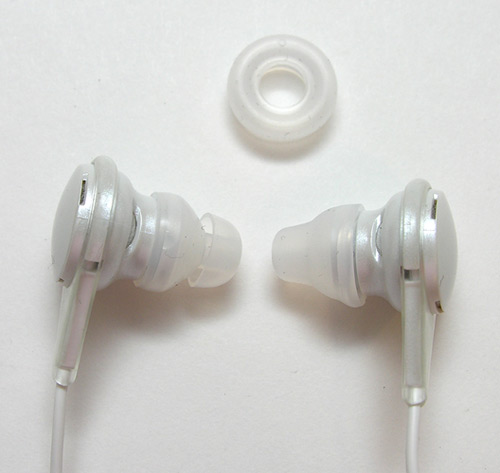 Left: Bass Boost tip, Right: Full Range tip, Center: Surround Sound tip
There's also a bass boost tip and a full range tip. The tips are easy to switch out as they stretch over a channel in the plastic earbud.
To be honest, I really wasn't expecting too much from the Purebuds. For the most part, I find the majority of earbuds to be uncomfortable and the sound quality to be not far removed from every other earbud I've tried. Sure, there are some that are excellent, but they cost a mint too. I'm mainly talking about $50 or less buds…
I tested the Purebuds with my iPod Classic and compared them to stock iPhone earbuds as that is what I use all the time. Using the Surround Sound ear tip, I could tell a definite improvement in sound quality. I wouldn't say that music sounds 3D, but with this tip, music does have more texture and sparkle. As far as comfort, I can wear the Purebuds with this tip without any discomfort.
I don't care for the other two tips though. Yes, the Bass Boost does make bass lines more thumpy, but I find this tip to be uncomfortable in my ears and apart from the boost in bass, the rest of the music just sounds flat. Same goes for the Full Range tip. It's also not comfortable to me and I think the Surround Sound tip sounds so much better. Also, one thing to consider with regards to the fit of these tips… They only come in one size. That means they probably won't fit everyone that tries them.
The claim is that with the Reverse Sound Technology, that you have less of a chance to hurt your ears because the sound isn't directed right at your ear drum. That might be true, but if you're the type to really jack up the volume, these won't save your hearing either. So be careful.
A pair of Purebuds will set you back $49. If you've been looking for an upgrade to your stock iPod buds and don't like in-ear style buds, I can happily recommend these for their improved sound (with the Surround Sound tip) and comfort.
Product Information
Price:
49.0
Retailer:
AmazingTechProducts.com
Pros:

Better sound quality than stock iPod buds
Comfortable (Surround Sound tip)
3 different tips are included

Cons:

Only one size of each tip style is included