It seems like we don't see many people here in the states using hand straps on their mobile phones and digital audio players like they do in other countries. About the only small electronic devices where you do see hand straps used with, are digital cameras. That might change with this nifty hand strap from WirelessGround.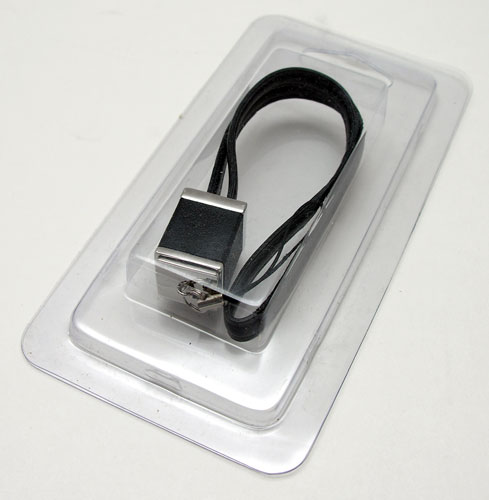 Arriving in simple packaging with no instructions, this little bauble doesn't even look like it has the ability to charge anything at all.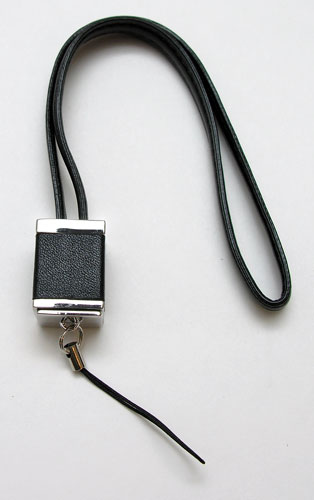 Upon closer inspection, you'll find that the hand strap is made of Black leather, with a smallish metal cube also wrapped in leather at one end. A thin cord is attached to the cube to allow you to attach the hand strap to your phone or other small device.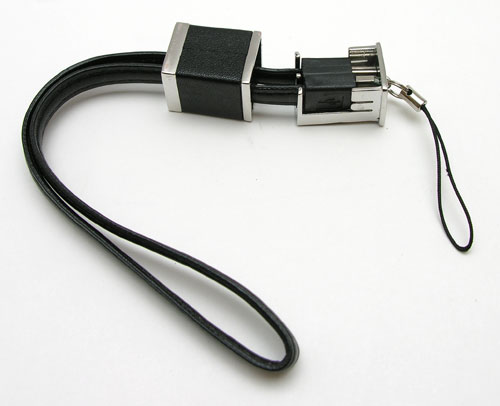 To reveal the connectors, you just pull out the end of the cube.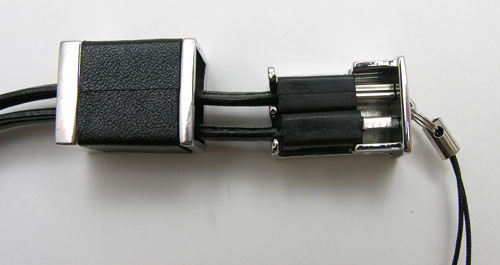 As you can see in the image above, the design of the holder is pretty ingenious.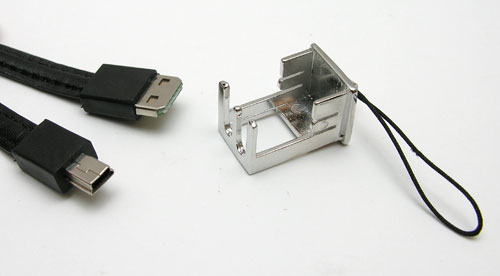 The connector ends easily slip out of the holder revealing a standard mini USB connector and an odd looking standard sized USB connector. Don't worry, the 'odd' looking connector fits just fine in any USB slot. It's just missing the square shield that most USB connectors have.
To charge devices, you just slide the cube to the end of the folded strap. This gives you about 14 inches to work with. The main cube can not slide off the strap, so you won't lose it. The cap end of the cube should be connected to your phone or other device, so losing shouldn't be a problem either.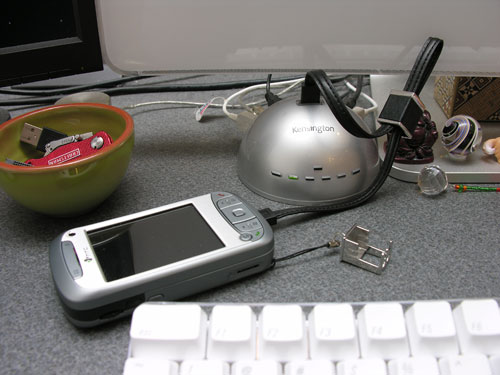 I tested the WirelessGround USB Leather Hand Strap with my HTC TyTn. It worked great for charging. The strap itself does add a bit of bulk though. The utility of this little accessory more than makes up for that fact though and would make a great little stocking stuffer idea. The design looks pretty asexual to me, but I'm curious to hear from all you manly gadgeteers out there. Would you use this hand strap?