We use affiliate links. If you buy something through the links on this page, we may earn a commission at no cost to you. Learn more.
The other day a box of assorted computer and video cables showed up on my doorstep from Tendon USA. I'd never heard of this company before and was curious to see the quality of their offerings. They sent me a couple of 14ft Cat6 Ethernet cables, two DVI to DVI cables, an HDMI to DVI cable, and a USB extension cable.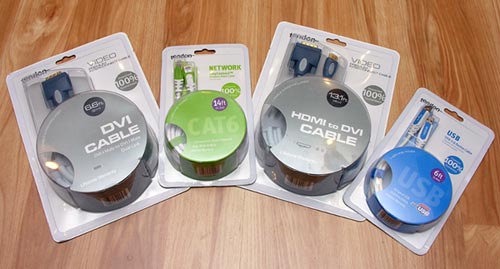 The quality of these cables is really good and I love that they include a Velcro cable wrap with each one. More importantly, I was surprised how low Tendon USA's prices are compared to other online sellers. For example, the 14ft Cat6 cable sells for $10.75, the 13.1ft HDMI to DVI cable for $15.00, the 6.6ft DVI to DVI is $15.00 and the 6ft USB-A to USB-A is $8.75. Next time you're in the market for cables yourself, be sure and check them out.