We use affiliate links. If you buy something through the links on this page, we may earn a commission at no cost to you. Learn more.
It seems the more people spend on electronics, the more they are willing to spend to keep them in tip-top shape. For example, The Gadgeteer has tons of reviews of Vaja cases for high-end Palm or HP devices, but I doubt you'll find a Vaja case for a Palm Z22 or Zire. The same goes for laptops; there are definitely plenty of choices in cases for higher-end laptops, like Apple's MacBook series or the Thinkpad, but I don't think there are any for a $500 Dell or Everex. In this review, I'll take a look at a minimalist sleeve for a MacBook, the Toffee.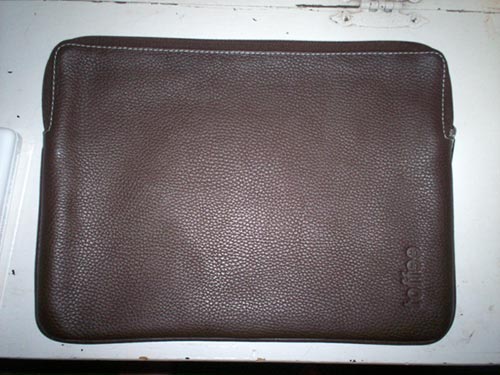 When you order the toffee, it is available in many color choices, and is also available for several models of Apple portables. I chose to review the brown 13″ MacBook sleeve. Also, let me interject something here: although this case definitely says MacBook, I don't see why it wouldn't work for a similarly sized laptop. It would have to be VERY similarly sized, though. I'll get to that in a minute…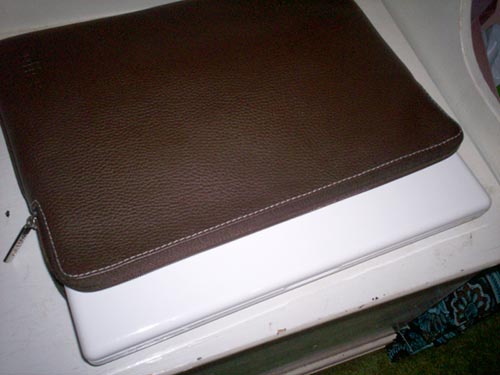 With a very smooth zipper, nice stitching, and a tasteful embossed toffee logo, there's no doubt that this sleeve is classy. The leather is obviously top-notch quality and is very supple. The sleeve is definitely made specifically for the MacBook, as it fits very snugly. When I first got the sleeve, it was a little more difficult than I thought necessary to zip the case. However, in a week or two of usage, the leather has "broken in," and it fits fine. However, I normally keep a Speck SeeThru on my MacBook to prevent scratches, and with this on the Toffee will not zip.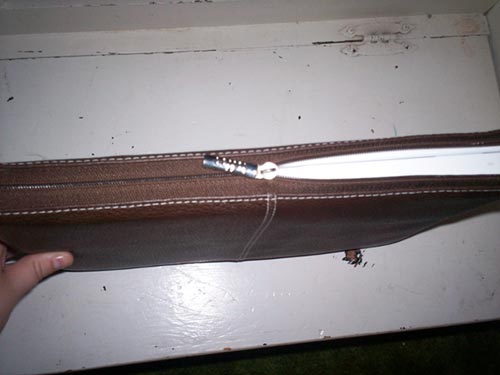 The toffee sleeve is lined with fabric, with padding between the leather and fabric. The padding helps protect the laptop from overstuffed bags and minor drops.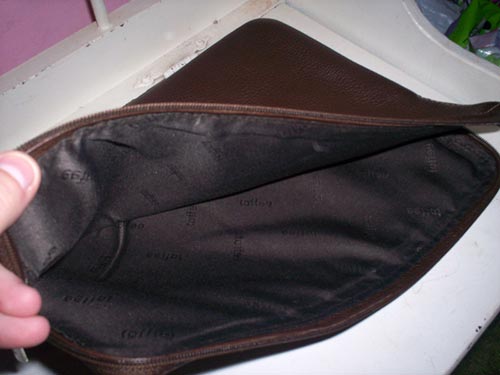 Overall, I think this sleeve easily one of the best I have ever used. It helps protect the laptop and looks good doing it (not that Macs need any help looking good!). What more could you ask for?