We use affiliate links. If you buy something through the links on this page, we may earn a commission at no cost to you. Learn more.
Perfection. That sums up the Vaja Classic Blackberry 8800 case. Currently, the Blackberry 8800 is my device of choice (with me 24/7). Every cool piece of personal technology deserves a case that compliments its form and features while protecting it from the hazards of day-to-day life. This Vaja case does both with style & craftsmanship second to none.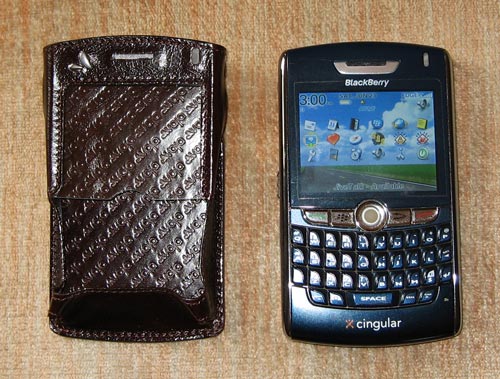 The case is truly formfitting. It takes a bit of force to get the 8800 in and seated correctly. But once in, I can honestly say I will have few reasons to remove it. Even my wife, who believes I am a huge tech-geek and is very anti-techtoy, after seeing the case for the first time said 'that really is beautiful….'.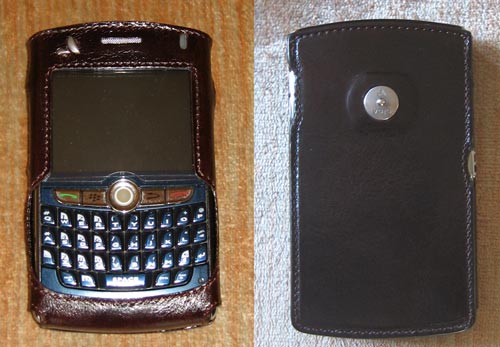 The built-in screen protector is clear and doesn't reduce the quality of the screen. However, it does collect a lot of dust. The keyboard opening is wrapped around the sides of the device allowing excellent access to the keys. The mesh screen over the earphone speaker does not impact hearing. The LED indicator light is easily seen through the plastic.

All of the cut-outs are well placed and sized. On the left side, the USB and earphone plugs share a cut-out and the application button has one of its own.

On the right side, the volume toggle has a cut-out.

The 8800 is completely exposed at the top where you slide the device into the case. This would not be an issue if you purchased a case with a flip cover. The bottom has cut-outs on either side which exposes the bottom corners of the device. If dropped, the edges of the blackberry could be damaged if it hits the ground at the right angle.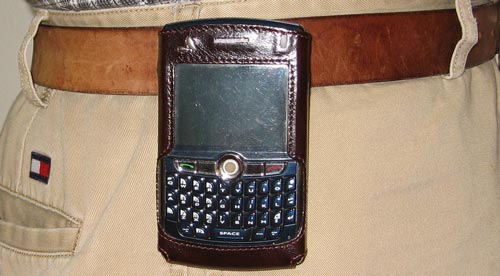 I like how the Blackberry hangs from my belt and while the rivet system takes a little getting used to, it does attach the case very securely to the clip.
As you can tell, I really like this case. For me, it is the perfect case for my Blackberry 8800. That being said, this case is expensive ranging from $60 to $100 (with the rivet system & flip front). Making the Vaja Blackberry 8800 classic leather case approximately twice the cost of the competition. However, like other Vaja cases, it is well worth the splurge.