We use affiliate links. If you buy something through the links on this page, we may earn a commission at no cost to you. Learn more.
For the minimalists among us, electricbaby (Warning: one of their vinyl bag styles is rated PG13) offers a stylish way to protect your laptop from scratches and light bumps and bruises. Their stretch-fit sweater laptop sleeves come in 4 different designs and in sizes that fit 12 – 17 inch laptops. They were kind enough to send me all 4 of their designs. Check out the pix…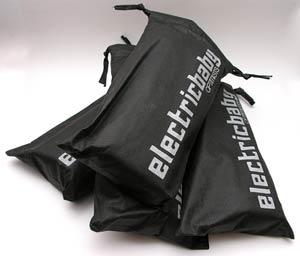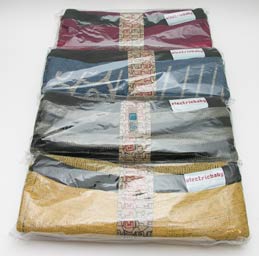 Priced from $28 – $33.50 (depending on size), each one comes wrapped in cellophane and in its own drawstring cloth bag.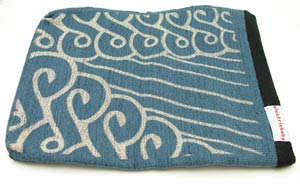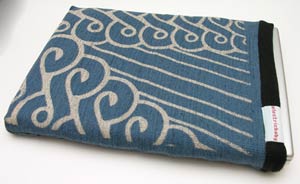 These woven sleeves are thick but stretchy. They are soft inside and out and offer a nice layer of padding. Here you see my 15″ Macbook sticking out of the 15.4″ version of the sleeve. If you're going to buy one for the same laptop, I think would recommend the 17″ size if you don't want your laptop sticking out of the top.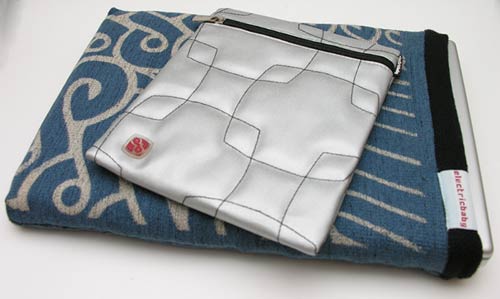 electricbaby even offers zippered vinyl cord bags for $12-$15. You might think that a vinyl bag would be pretty lame, but they are actually quite nice.
To share the love, I'm going to give away these sleeves. 1 sleeve to 4 different people… If you want to be one of the winners, just leave a comment to this gear diary post with 1 thing/idea/suggestion that you thing would make The Gadgeteer a better site. I'll announce the 4 winners on 5/6. :o)