I'm happy to announce a new feature on The Gadgeteer. You now have the ability to comment directly on a gear diary posting instead of having to create a new topic in the regular discussion area. This was one of our most asked for features during the last request for user suggestions and feedback. See, I really listened to you all. :o)
Here's how it works… First you must create a user account. Sorry, it won't use the same account that you already have setup in the forums. Feel free to use the same user name though. A link on the front page right side bar will direct you to the account creation page and will always show if you are currently logged in…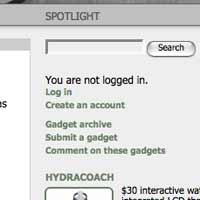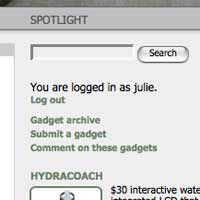 Below each gear diary posting, you will see a link to how many comments are currently available for that post. Clicking this link will allow you to read and reply to these comments.
We know that this new system lacks an assortment of bells and whistles right now, but we wanted to make it available at this time and grow the functionality later. Please let me know what you think!
Major thanks go out to Rob who is a genius when it comes to all the code that runs The Gadgeteer.