We use affiliate links. If you buy something through the links on this page, we may earn a commission at no cost to you. Learn more.
Here's a quick look at Innopocket's Metal Deluxe cases for the Apple Video and nano iPods. Made of 100% anodized aircraft grade aluminum, these are light weight play through cases that are available in Black and Silver.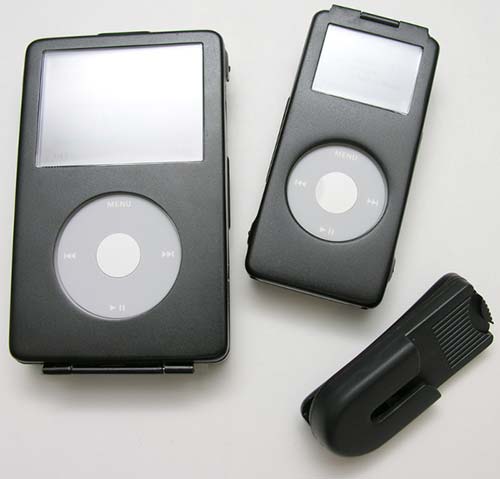 For those of you that like to wear your iPod on your belt, you'll be happy to know that these cases come with a black plastic squeeze type clip that is removable.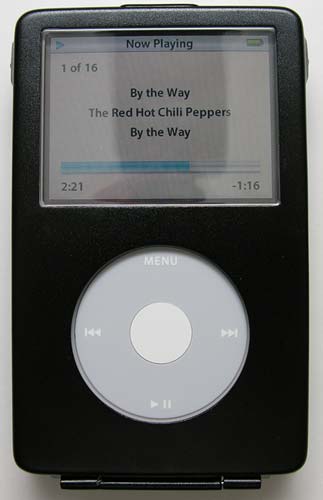 The front of the case has a large clear hard plastic window for the display. Watching videos through this display is not a problem whatsoever. A prefect circular cutout allows for easy access to the click wheel.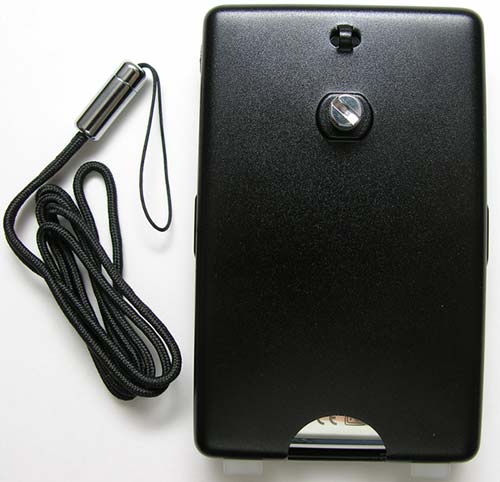 Besides the removable belt-clip post, there is also a lanyard attachment eyelet on the back side of the Metal Deluxe case. You can use this with the included strap. Do any of you use these?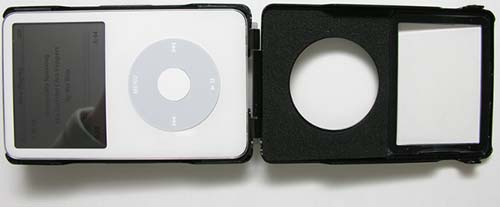 The Metal Deluxe case for the Video iPod is lined in black Neoprene to guard your digital media player against scratches and shock.

Two soft rubber bumpers are attached to the bottom edge of the case. I'm not really sure how useful they are. The only thing I can figure out is that they allow you to stand the iPod on end to balance it on a desk.
The nano version of this case is very similar… although a lot smaller ;o)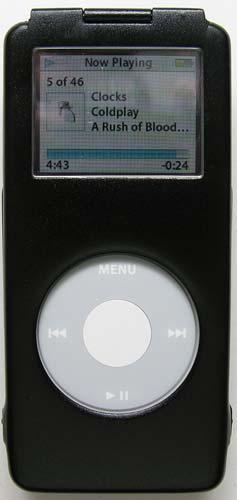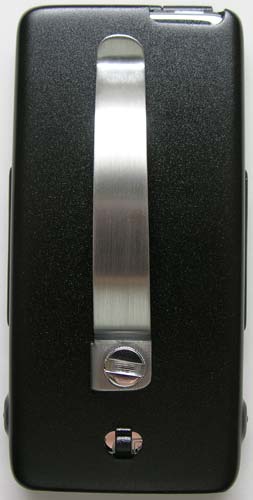 As you can see, the nano version has the hinge on the top edge instead of the bottom. The belt clip on the back is a removable metal spring clip. I've never been a big fan of this style of clip, but this particular one is very strong.

Just like the all of Innopocket's cases, this one is also lined in Neoprene, which allows the nano to fit snugly inside.
Fit and finish on both cases are first rate. I found no sharp edges or workmanship problems. Innopocket's Metal Deluxe cases are a great way to protect your iPod while allowing it to remain thin and light.
Product Information
Price:
29.9
Manufacturer:
Innopocket
Requirements:

Apple iPod 5G Video iPod
Apple iPod nano

Pros:

Play through
Screen protection
Removeable beltclip