We use affiliate links. If you buy something through the links on this page, we may earn a commission at no cost to you. Learn more.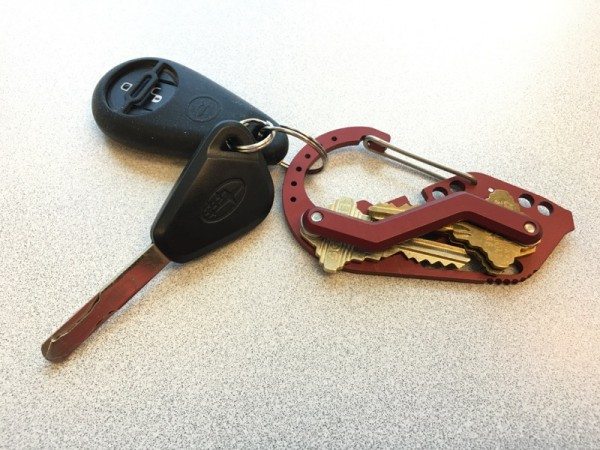 I don't like putting keys in my pockets.  Since I don't always carry a bag, I've been looking for a clever way to keys onto things.  But what if you could combine both?  That's where the Fortius Arms KeyBiner Carabiner comes in.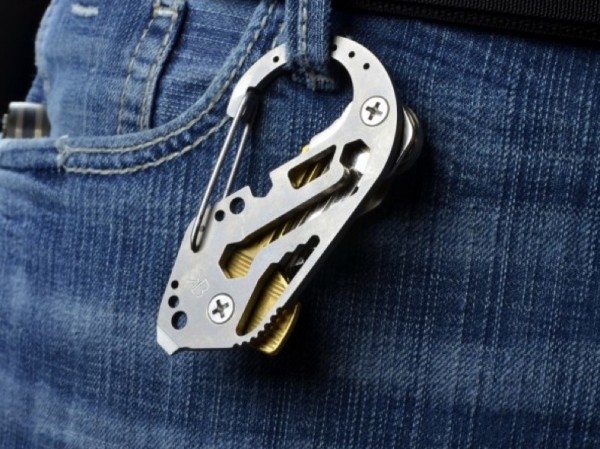 That's right, a carabiner that actually holds your keys.  If you use a carabiner or similar clip to hold your keys, this might be a step up.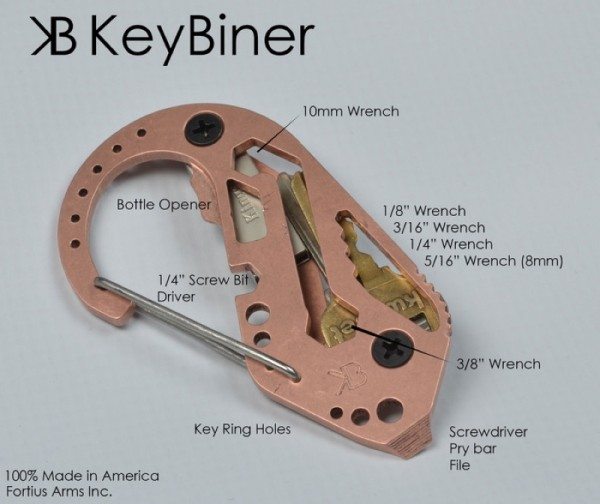 The KeyBiner clever adds other functions, such as a flat screwdriver head, screw bit/wrench openings, and a bottle opener.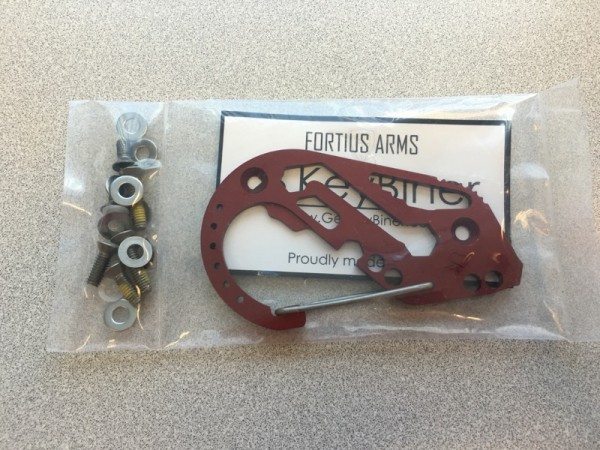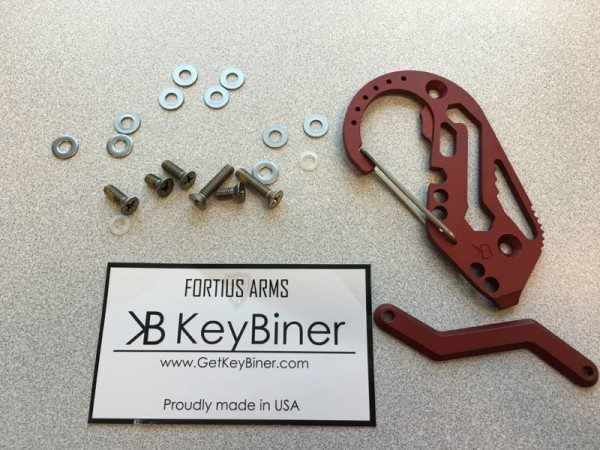 In the plastic bag, you get an assortment of washers, screws, and a small card with instructions.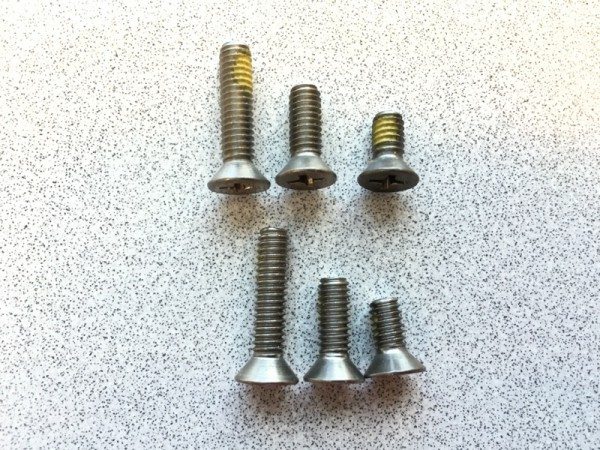 The included screws come in three lengths, depending on the number of keys you'll use.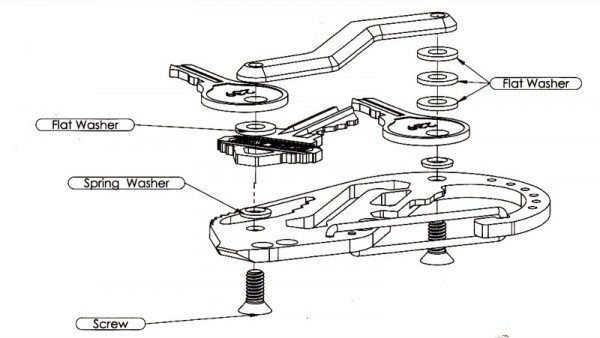 This is a scanned image of the instructions.  You'll need a Philips head screwdriver to get the job done.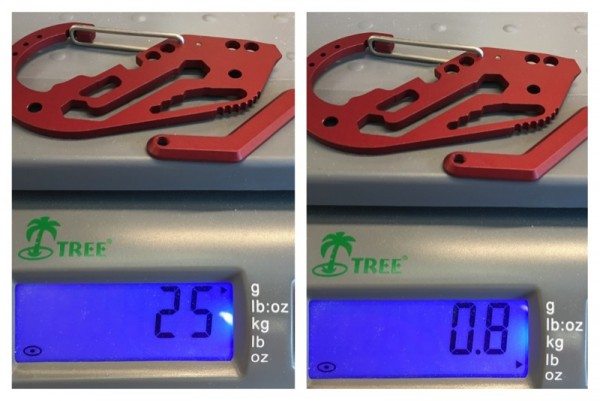 I was sent the red aluminum version.  The two halves are quite light, weighing in at about 25g or 0.8oz.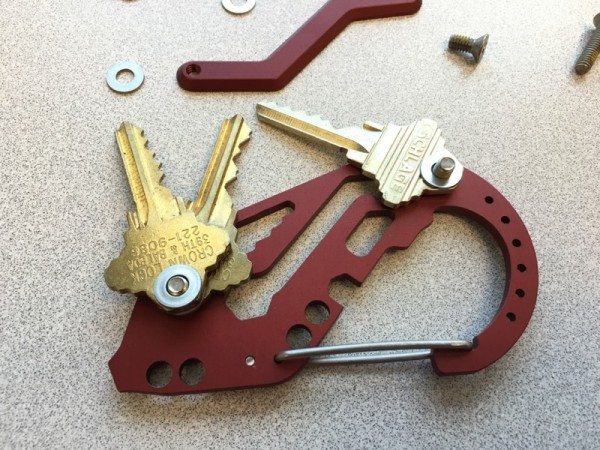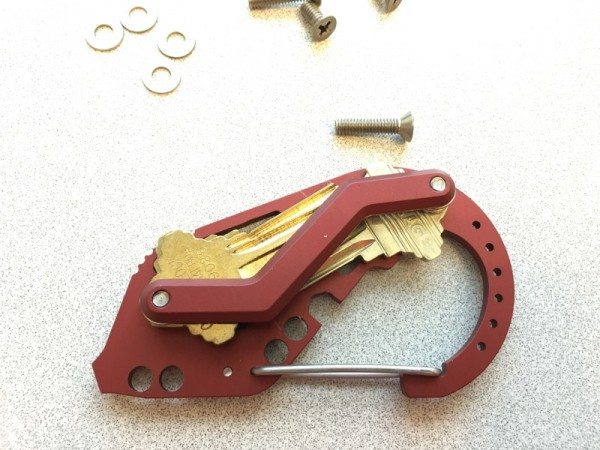 I tried assembling the KeyBiner without any fuss.  Three keys worked just fine with the "medium" length screws.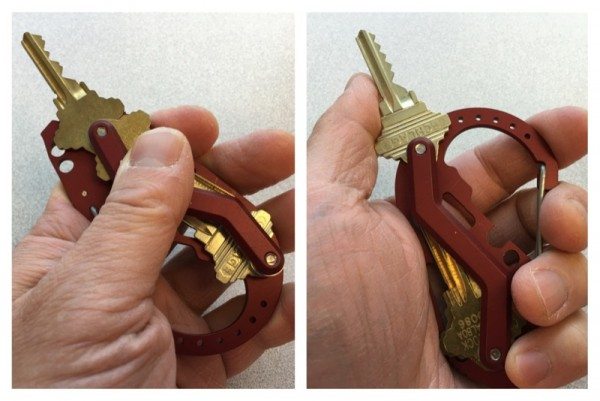 On the left, I'm holding the KeyBiner "pointy" side out.  On the right, the curved carabiner side out.  Of course, which end you use it entirely up to you.  I ended up taking it apart a few times to get the serrated edge on the side I liked.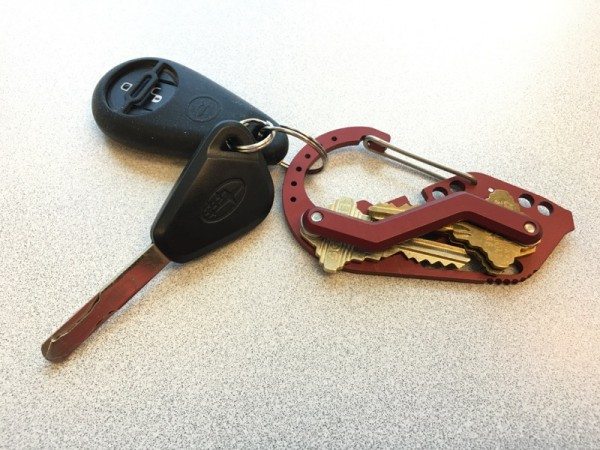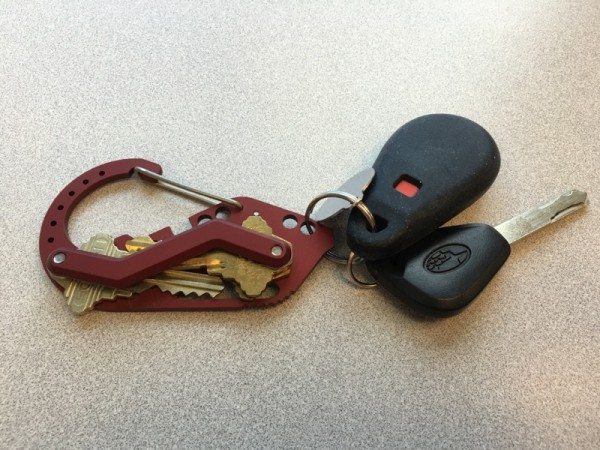 If you've got a thicker key, such as those typically found on car keys, you're out of luck.  Fortunately, the KeyBiner has a few ways you can add your car keys.  Simply clip the KeyBiner onto your key ring, or attach it on the screwdriver (pointy) end.
In actual practice, I found the KeyBiner was slightly bulkier, but it cut down on the number of "loose keys" flopping about.  My car key fob is bulky enough as it is, so I'm not totally sure how I feel about adding all this extra mass.
If all you carry are flat keys, then the Fortius Arms KeyBiner Carabiner is an easy pick.  The whole thing slips easily into your pocket, on a bag, or a belt loop.
Source: The sample for this review was provided by Fortius Arms. Please visit http://www.fortiusarms.com for more info.

Product Information
| | |
| --- | --- |
| Price: | $35-$70 depending on material ($40 for red aluminum as tested) |
| Manufacturer: | Fortius Arms |
| Requirements: | Philips screwdriver for assembly, flat keys |
| Pros: | Clever way to carry your keys, plus a few basic tools |
| Cons: | Adds significant bulk especially if you add car keys via keyring. |