We use affiliate links. If you buy something through the links on this page, we may earn a commission at no cost to you. Learn more.
itzkitz has a new offering. This time around it's a leather / metal combo case for 4th generation Apple iPods (40gb and 60gb color models). Styled after the popular Vaja iVod cases, this one has a shiny chrome back with your choice of a Black, White or Pink hard shell fined grained leather top.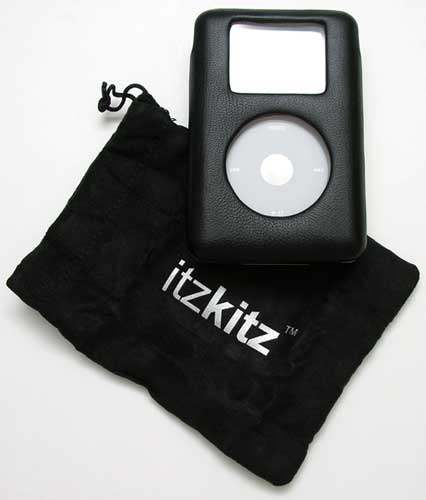 The face of the case is made of leather covered metal with one large circular cutout for the click wheel. The cutout lines up perfectly to allow for easy scrolling. A protective clear plastic window covers the display area.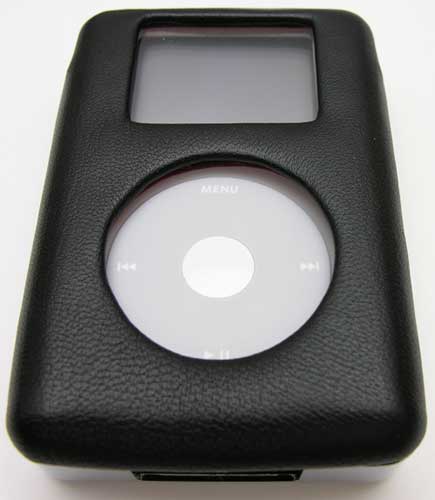 The bottom of the case has a cutout for a sync / charge cable. Sorry, this case does not allow for syncing in a dock. It's too large.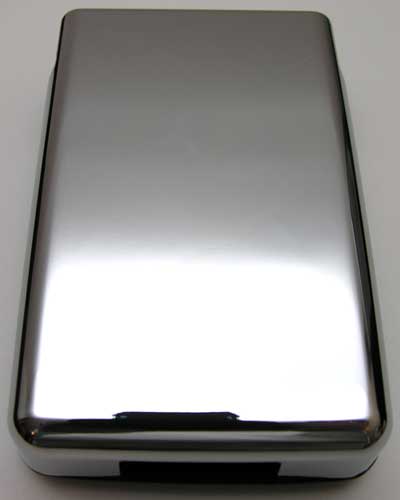 The back of the case is what sets it apart from others. It's chromed plated metal just like the back of your iPod. And just like the back of your iPod, it's a smudge, scratch and fingerprint magnet. Seems odd to have a case that needs as much protection as the iPod itself. Hmmmmmm….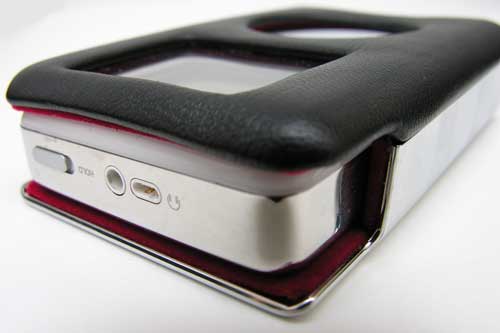 The interior of the case is lined in soft red velvet. As you can see, this case allows for accessories that plug into the top of the iPod.
At $40, this case is less expensive than a similar Vaja offering. It is different too. If these two reasons are enough to make you pull out your credit card, then good for you. I'm just not so sure that this is the case for me. I spend enough time polishing the smears off the back of my iPod; I don't need to devote the same amount of time on my iPod's case as well. ;o)
Product Information
Price:
39.99
Manufacturer:
itzkitz
Requirements:

Apple iPod 4G 40gb & 60gb

Pros:

Hard shell protection
Play through

Cons:

Chrome back attracts smudges, fingerprints and scratches