We use affiliate links. If you buy something through the links on this page, we may earn a commission at no cost to you. Learn more.
Product Requirements:
Device:
iPod shuffle 512mb and 1gb digital audio players
So you have yourself an iPod shuffle
huh? These little digital audio players are pretty rugged devices and do not
require much in the way of protection. But of course that is not going to stop
accessory makers like SpeckProducts
from making them available for those of you that are just plain paranoid about
your gadgets. ;o)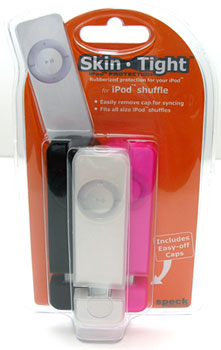 The SkinTight cover for the shuffle is available in single packs or in a 3
pack. The singles are available in Black, Pink, Clear, Blue, Green and Red,
while the 3 pack comes with Black, Pink and Clear.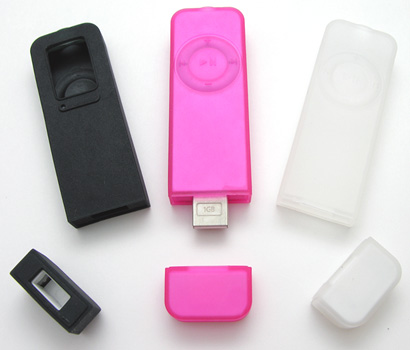 The covers have a 2 piece design. One piece is for the main body, and the
second piece is a replacement cap that snaps on to the USB connector.
To cover your shuffle, you sort of wiggle it into the skin through the square
power cutout on the back. Don't be a dork like I was and forget to take off the
USB cap before trying to insert the shuffle into the skin…
<sigh>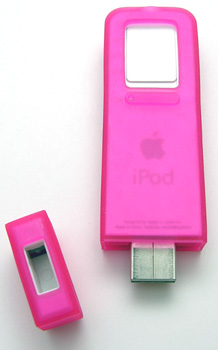 The shuffle fits perfectly into the cover. You could say that the fit is skin
tight. ;o) As far as protection, everything is fully encased in the soft rubbery
material that the cover is made of.
Never miss one of our posts again. Sent MON, WED, and FRI with the latest gadget reviews and news!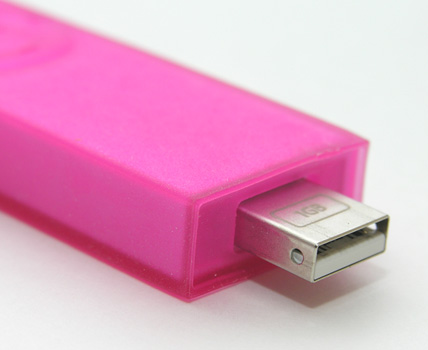 The only cutouts are for power, earphone jack and the USB connector.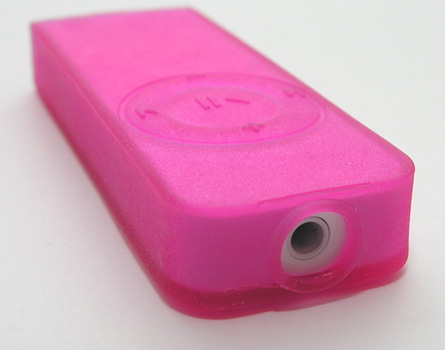 On the top of the cover there is an embossed navigation button that mates
well with the actual button beneath it. You can easily press the button through
the cover with no loss of tactile feedback.
I'll admit that I am not a big fan of rubber skin type covers because they
tend to attract lint and dust like a magnet. This is really noticeable on the
black cover, but not as much on the other colors. That said, these covers do
offer you a way to customize your iPod shuffle while also helping to keep it in
pristine condition.
Price: $29.95 (singles available for $19.95)
Pros:
Protects the shuffle from scratches
Play through design
Cons:
Rubber material attracts lint
Product Information
Price:
29.95
Manufacturer:
Speck Products
Pros:

Protects the shuffle from scratches
Play through design

Cons:

Rubber material attracts lint