Product Requirements:
Any PDA listed
here
As I have previously mentioned on numerous occasions, I prefer to use a
screen protector that is extremely clear and has a glass like writing surface.
To date, I have only found two that offered what I felt was the best in class –
the G2 (a non-adhesive protector)
and the Martin Fields Overlay (gentle
adhesive). Now I can add one more… the
ARM Kit Crystal
Touch Edition Screen Protector.
Unlike other companies, no attempt has been made to make up for the small
size of the ARM protector by bulking up on the packaging. This is not a bad
thing, but I have to admit that after reviewing other less expensive model
protectors, I might have liked to see at least a lint free cloth or a squeegee
included to help take the sting out of the price.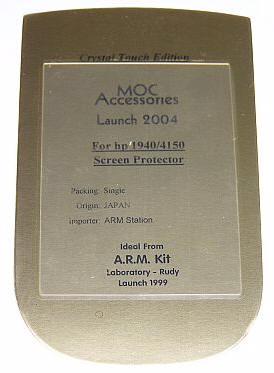 The ARM protector comes on a Gold card that lists the model PDA it will fit.
I received the HP iPAQ 1940 version, which follows the shape of the PDA. Even
with the tiny size of the wrapper, there are still four levels of packaging you
have to get through in order to install the ARM.
I broke through the first two levels by running a letter opener along the top
edge of the protector, which freed it from the card and the film overlay.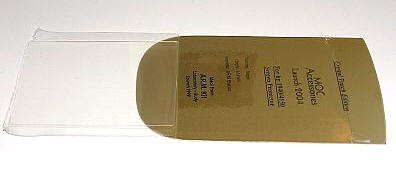 Next, I had to remove the thin overlay that was covering the top of the
protector. Lastly, I peeled back the edge of the overlay from the sticky side of
the protector to prepare for application.
I should note that I have been using protectors for years and I am used to
some of the lengths manufacturer's will go to to keep their protectors in
pristine shape. But if I were a newbie, this whole process might have thrown me
off. It can be difficult enough to apply a protector without picking up
fingerprints or lint if you are new to the process, add thin sheets of plastic
that need separating without a tab to get the process started and you might hear
some curse words uttered by those without much of a fingernail free-edge.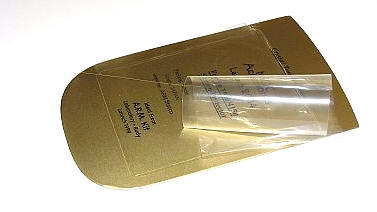 Once the overlay sheet was pulled back ¾", I
used an ID card to slide it across the PDA's screen without any bubbles.
Like other protectors that use a gentle silicone type adhesive, the ARM can be
peeled back up and reapplied should you get a bubble or piece of lint
underneath.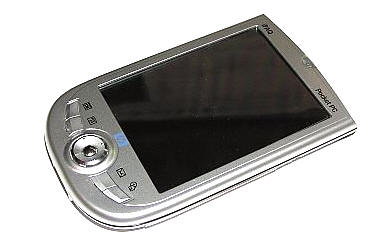 Once installed, the ARM is beautifully clear and glasslike – similar to the
screen on a naked PDA. This is definitely the type of protection I want on all
of my PDAs.
If you like a screen protector that gives the appearance of being no more
than your PDA's original screen, then you might want to take a look at the ARM
Kit Crystal Touch Edition Screen Protector. It is available for sale
here.
Price: $16.45
Pros:
Extremely clear
Long lasting
Removable
Reusable
Cons:
Expensive
More difficult to prep and apply than most
Product Information
Price:
16.45
Manufacturer:
Arm Station
Pros:

Extremely clear
Long lasting
Removable
Reusable

Cons:

Expensive
More difficult to prep and apply than most