We use affiliate links. If you buy something through the links on this page, we may earn a commission at no cost to you. Learn more.
Name: Francis Lee
Location: Boston, MA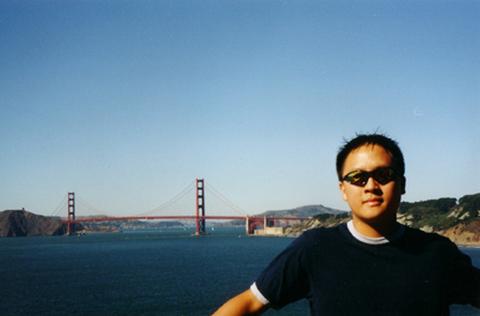 Ever since the Christmas of 1994, when I received my first computer as a
present I've been in love since. I remember how excited I was when I plugged in
all the plugs for my new IBM Aptiva PC. Then finally ripping open the Microsoft
Windows packaging that contained the serial number to register. With push of a
button on the mini-tower my future began to come alive. At a naïve age of 13 and
being the first in the family to own a computer. I was proud of myself for
piecing this mystery together without the help of my parents. While it took my
parent's three hours to attach my Nintendo to the VCR. This was quite the
accomplishment in their eyes and mine. When my IBM became obsolete, I wanted to
finally explore and put together my own creation. Which I did with trial and
error, of course. Never the less, it was fun from start to finish. From my first
click of the start button on Windows 95 to today using Windows XP. I am now 22
years old and much has happened in my life but one thing still remains constant.
I am still fascinated by computers with each passing day. Intrigued by this as
much as I did, I am now majoring in Management of Information Systems for my
bachelors while working full time at a financial holdings company in Boston.
From building my first computer in 1998 from scratch, it has taught me an
important lesson in life. If you want something, you have to work at it yourself
because no one will do it for you. From that and other things, I maintain a
personal rule to follow by; don't relay on any one for any thing because if you
want something to be right you have to do it yourself. So in my room I currently
own and/or use on a daily basis the following items:
Past:
IBM Aptiva PC (Pentium 133mhz, 64mb ram, 1.3gb harddrive)
HP Jornada 430se (my first taste of portable computing)
Sony T615 palm
HP 660cse printer
Olympus C-3000 digital camera (3 megapixel)
Current:
-IBM Thinkpad T30 & T40 (Intel Centrino 1.5ghz/512mb ddr ram/CDRW&DVD drive/40gb
harddrive/14 inch screen) both with extended batteries and backed up with UPS's
when docked
-Microsoft natural wireless keyboard and mouse
-Apple IPOD 10gb (2nd and 3rd generation) with Sennheiser PX200 headphones that
I use to hear Audible.com books and mp3s with.
-Aiwa noise canceling headphones for my traveling needs
-Casio GShock Atomic Solar watch (always accurate and never needs battery)
-Seiko Kinetic watch (titanium and powered my human movement)
-Nike ACG Compass watch (altimeter, digital compass, thermometer)
-Garmin Venture GPS portable device 8mb with WAAS
-Garmin IQue 3600 palm with integrated GPS with 512 secure digital card
-IBM 1gb microdrive (my IBM thinkpad's backup)
-Klipsch THX certified speakers 200 watts of power
-NEC Multisync LCD 1765 flat panel monitor (17 inch display, 16ms)
-Canon S40 digital camera (4 megapixel)
-Hauppuage USB TV turner with FM radio for my IBM T40
-Oregon Scientific atomic clock with red LED projector (LED projects time on
ceiling)
-Brookstone vacuum sealed thermos
-The North Face Gore-Tex jacket, pants, and gloves (Gore-tex is a fully
waterproof breathable materal)
-My house is completely covered by my DLink AP-5000 802.11a wireless access
point.
-Sanyo 8100 camera phone by Sprint with Vision, I check my stocks and email
randomly throughout the day.
-I have also been paying all my bills via online banking for the past 3 years.

-Panasonic SonicCare toothbrush
Aside from all this, I've been skiing in the New England area for the past 8
years. On my off time from work and school; I watch movies with friends, travel
close and afar, photography, hiking, fine dining, scuba dive, mountain bike
(close to a third of my Schwinn is made from carbon fiber that I added myself
along with titanium parts), and much more. And oh yes, I fall asleep on a
Tempur-pedic pillow. I believe, I am an all around gadgeteer that's not just
centered around gadgets and computers.