We use affiliate links. If you buy something through the links on this page, we may earn a commission at no cost to you. Learn more.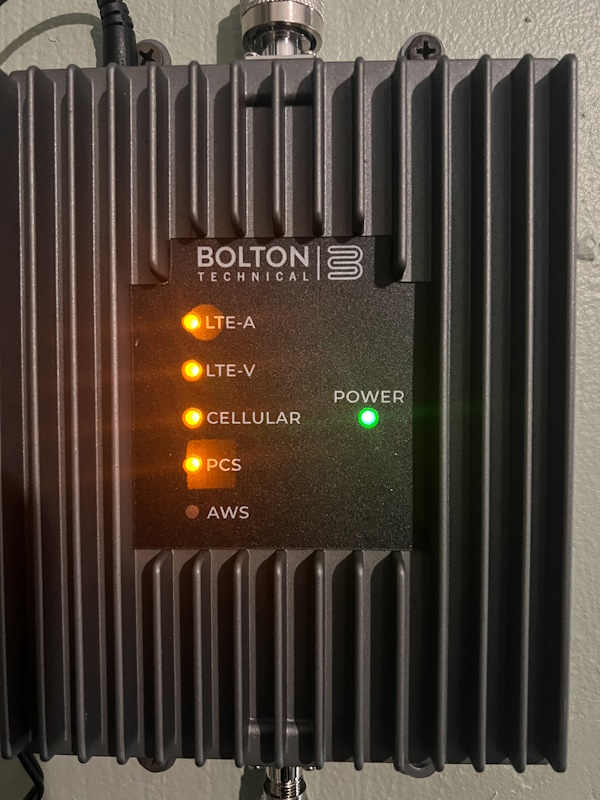 REVIEW – Three years ago when I moved into my new home, I took inventory of the things I would need to do to improve what I needed to be better. One thing that I noticed immediately was the horrible cell signal within my home. At first, I thought that it was just my primary phone, but then I noticed that I was experiencing the same with the other 2 smartphones I use. To make matters worse, my wife works from home and she started to complain bitterly that she had to constantly open the front door and step outside to get a better signal. I have to admit that I spent a long time looking for a solution, and I was relieved when I got the opportunity to review this Bolton Victory Yagi/Panel Home Cellular Signal Booster.
What is it?
The Bolton Technical Victory Yagi/Panel Cell Phone Signal Booster is designed to enhance your communication. It boosts talk, text, and 4G/5G data inside homes and offices up to 4,000 sq ft. If features up to 72 dB gain and up to 26 dBm uplink,
The outdoor Quicksilver Yagi antenna features +11 dBi of gain and is capable of drawing signals from towers up to 5 miles away.
The Indoor Board wall-mounted panel antenna features up to +8 dBi.
What's in the box?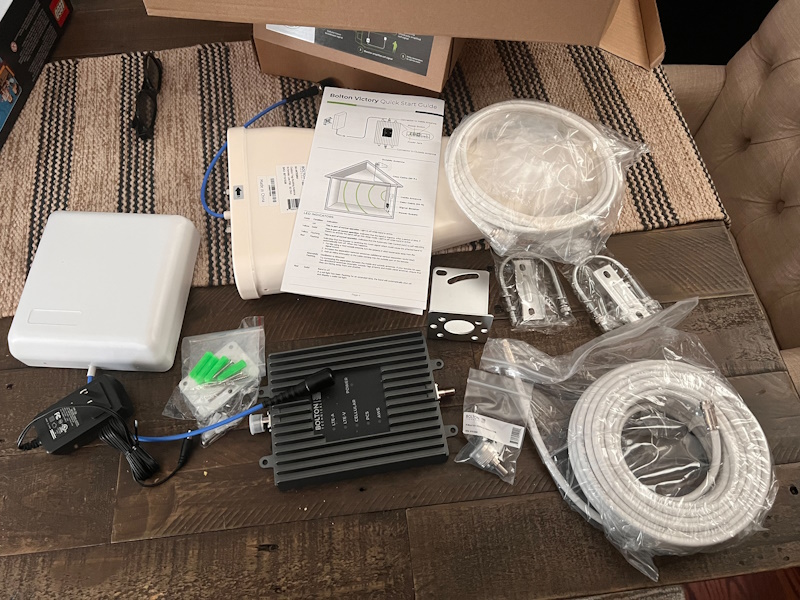 1 x Bolton Victory Signal Booster
1 x Quicksilver 5G 50 Ohm Yagi Antenna
1 x Indoor Board 50 Ohm Panel Antenna
1 x 50 ft RG-6 Cable – White Jacket – F-Male to F-Male
1 x 20 ft BT240 Cable – White Jacket – N-Male to N-Male
1 x Connector F-Female to N-Male
1 x 1x Power Supply
1 x User Manual
Hardware specs

Design and features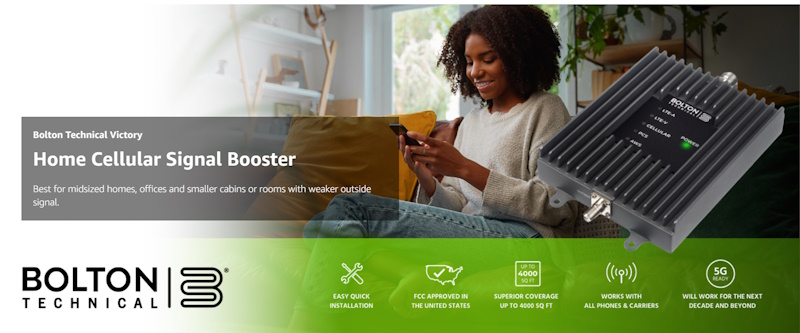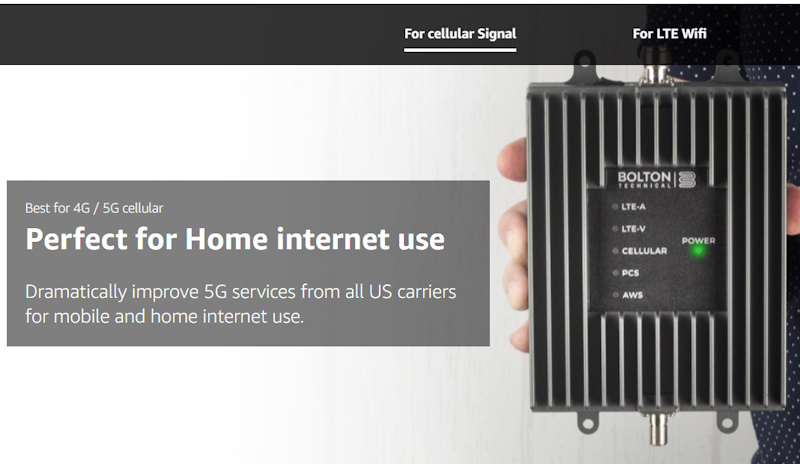 Includes Outdoor Directional Yagi Antenna
Includes Indoor Panel Antenna
Boosts Talk, Text, and 4G/5G Data
Covers Up to 4,000 Sq Ft
Up to 72 dB Gain
Works with All Cellular Devices and U.S. Carriers
The Bolton Victory Yagi/Panel Home Cellular Signal Booster consists of an internal and external antenna made of plexiglass and a powered signal booster unit that connects the 2 antennas and amplifies the signal. Both antennas have built-in hardware to mount them.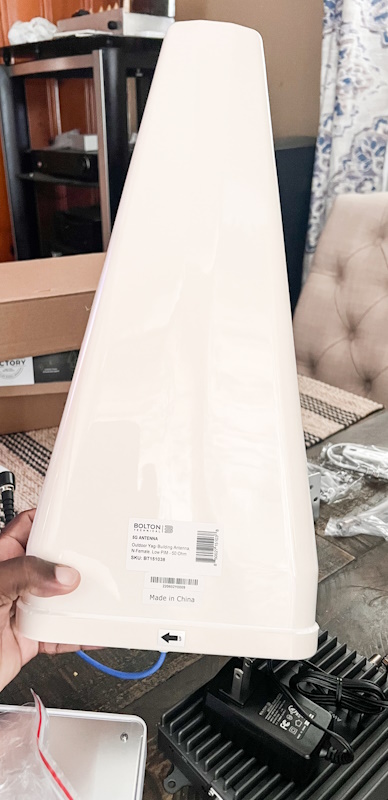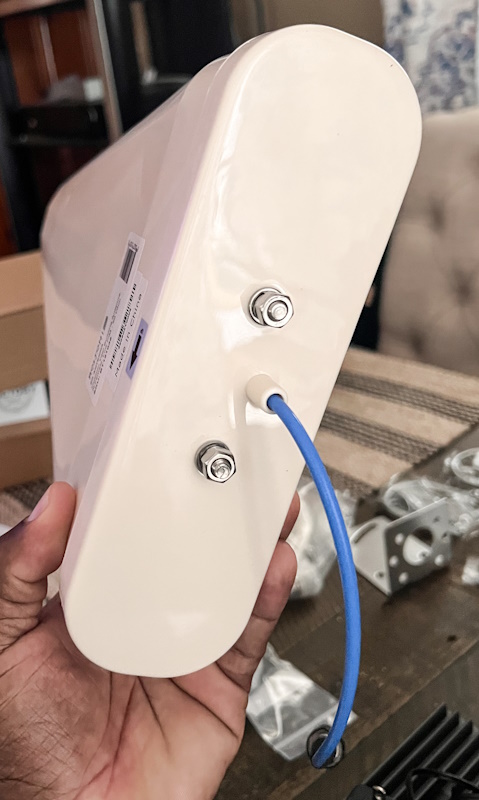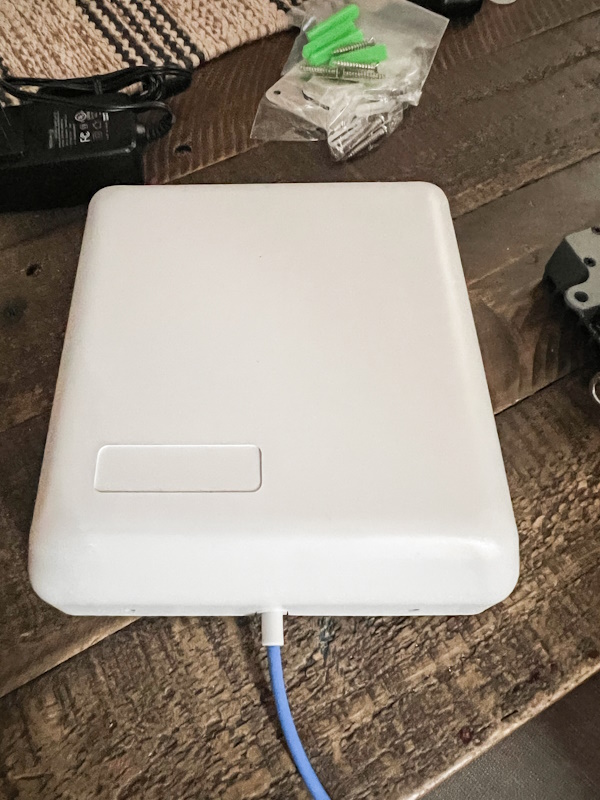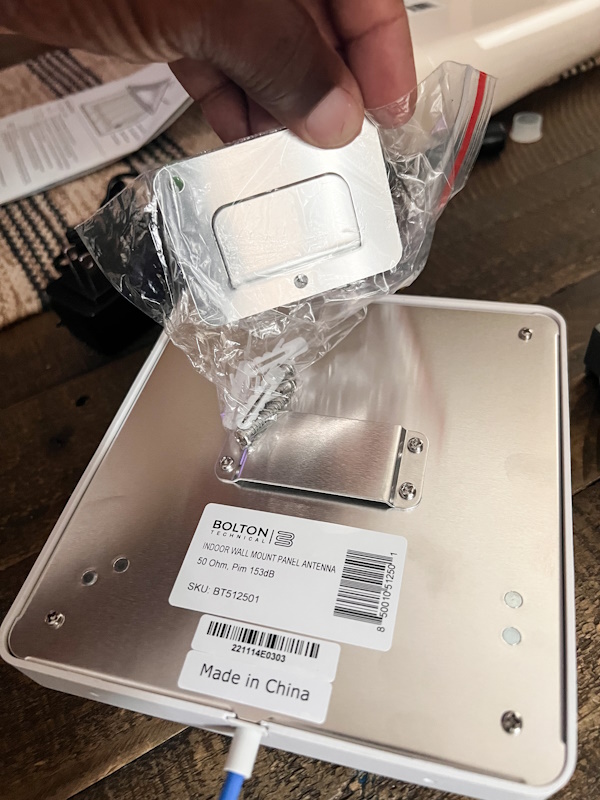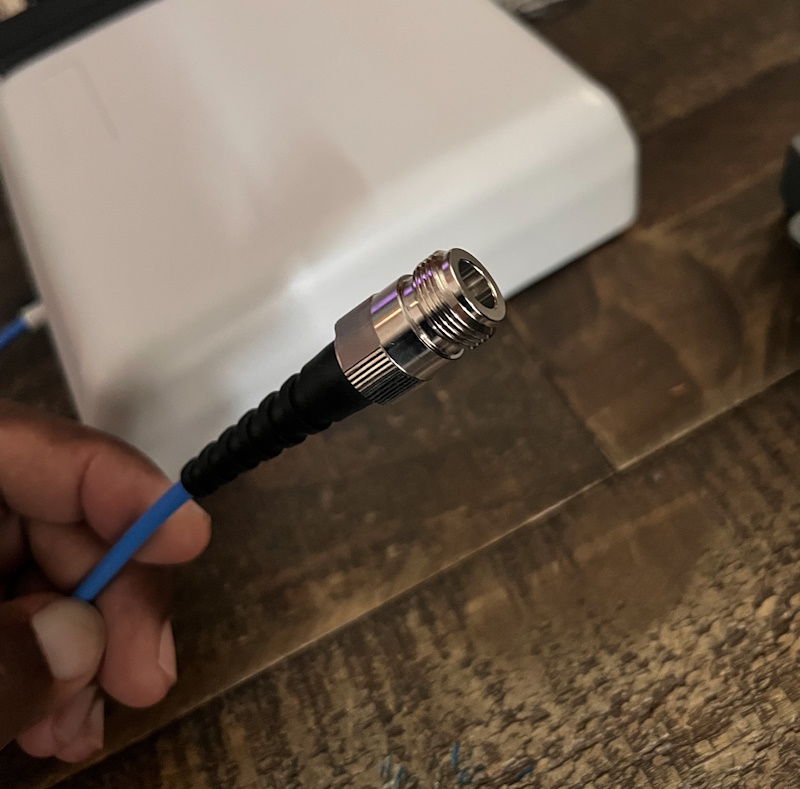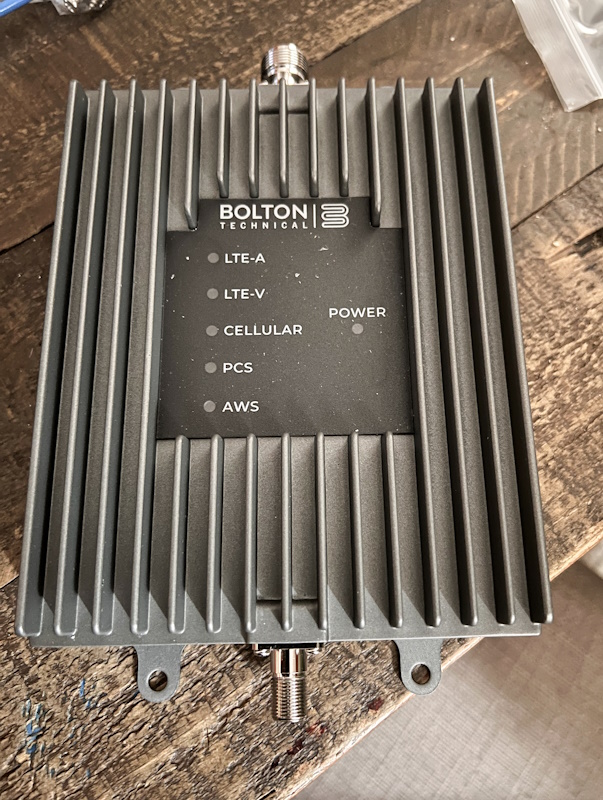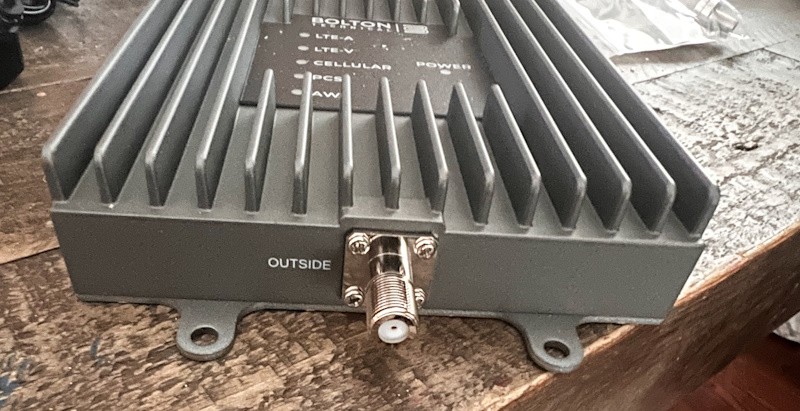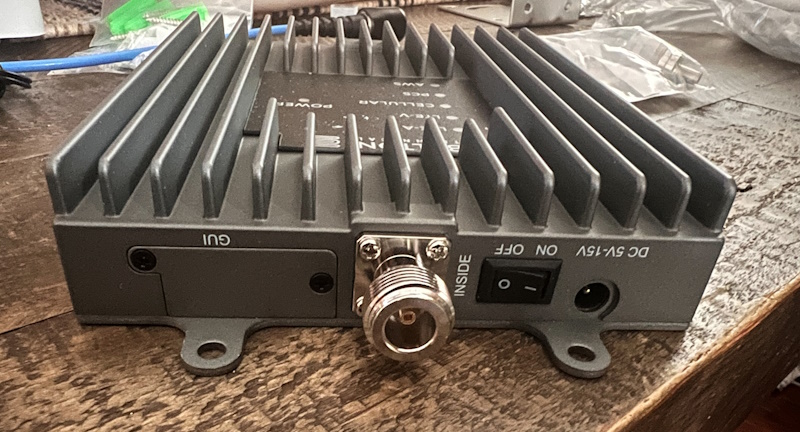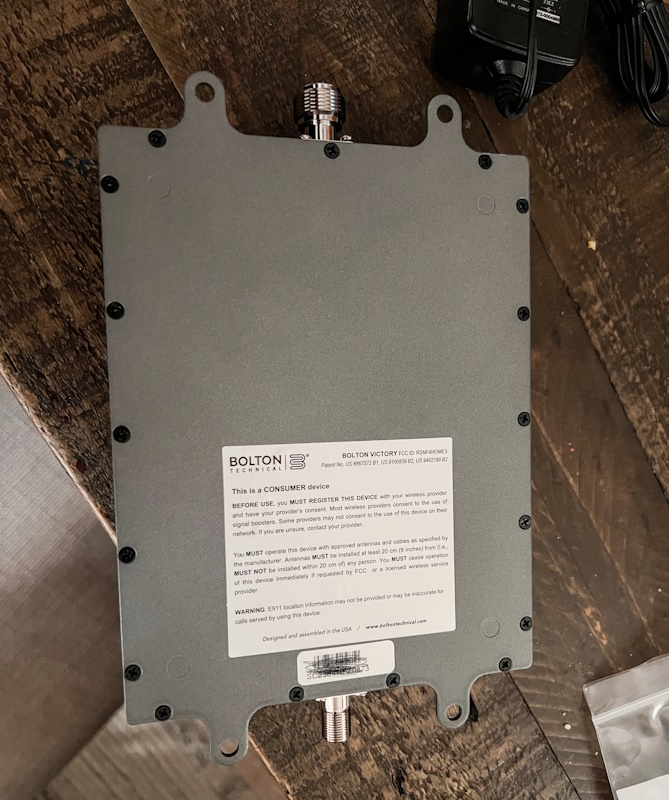 Installation
To install the Bolton Victory Yagi/Panel Home Cellular Signal Booster I had to mount the internal antenna on a pole above my roof line and then mount the signal booster and internal antenna indoors onto the walls of my office/studio. I used a ground anchor, a piece of 4 x 4 ground contact lumber, and a flag pole.
External Antenna: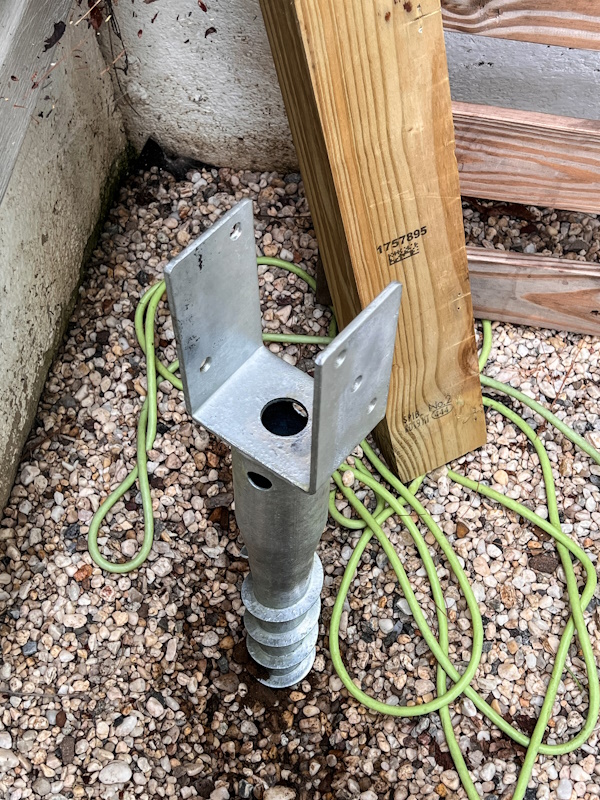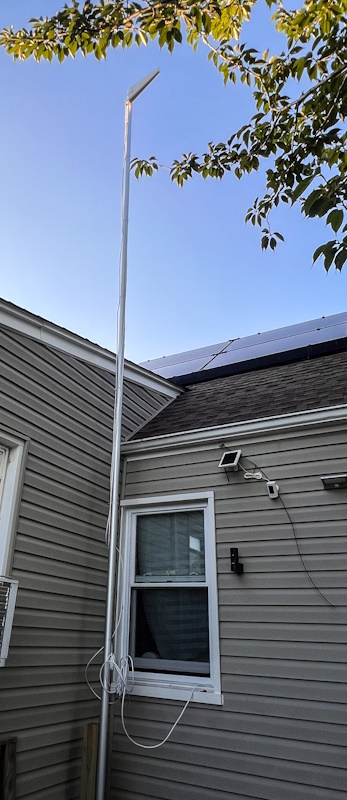 Internal Antenna and Signal Booster:
Once I routed the antenna wire into my office, I connected it to the signal booster and to the internal antenna. I mounted both units onto a wall.
Performance
When I first installed the Bolton Victory Yagi/Panel Home Cellular Signal Booster, the cell signal on my phone jumped from 2 to 4 bars. Shortly thereafter, it seemed to settle at 3 bars as the consistent signal strength. My first call after the installation was to my dad who I speak with every night and who in many instances complains about the quality of our connection. I have to admit that I became really excited when he remarked that our entire conversation was loud and clear. At that point, I figured that all of my cell signal woes in my home had been solved. However, over the next few days, I found out that my expectation was immature. I have found that being able to have a loud and clear call even in the room where the internal antenna and booster are installed has been better but the perfect call has been hit or miss. It seems that the longer I spend near the antenna before making a call, the better chance I have at ensuring a "loud and clear" call. At one point I did correspond with Bolton's tech Support who confirmed that I had placed the antenna correctly and that the flashing lights on the signal booster were consistent with a properly working system. The following shows the meaning of the flashing or non-flashing LEDs, and also what the lights on my signal booster look like when apparently working correctly: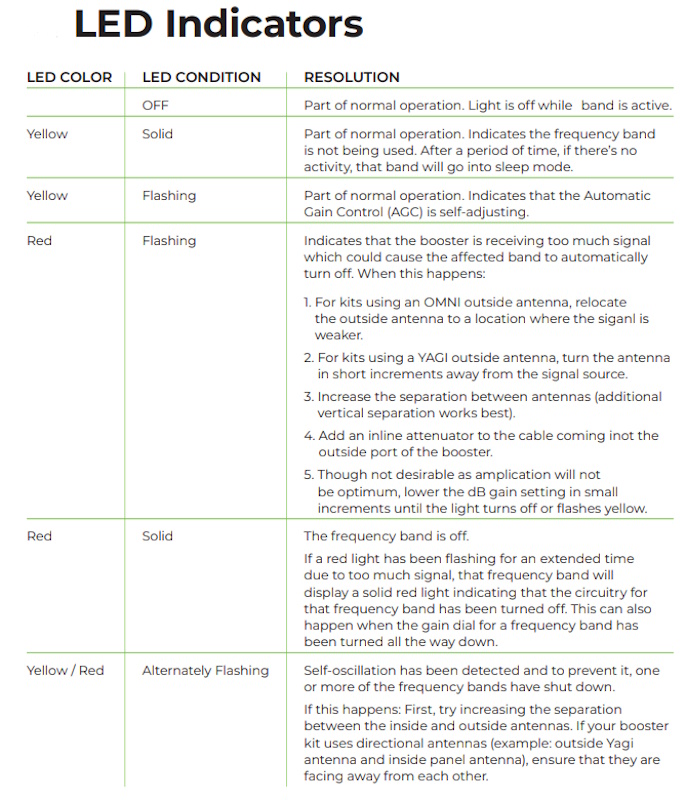 Before: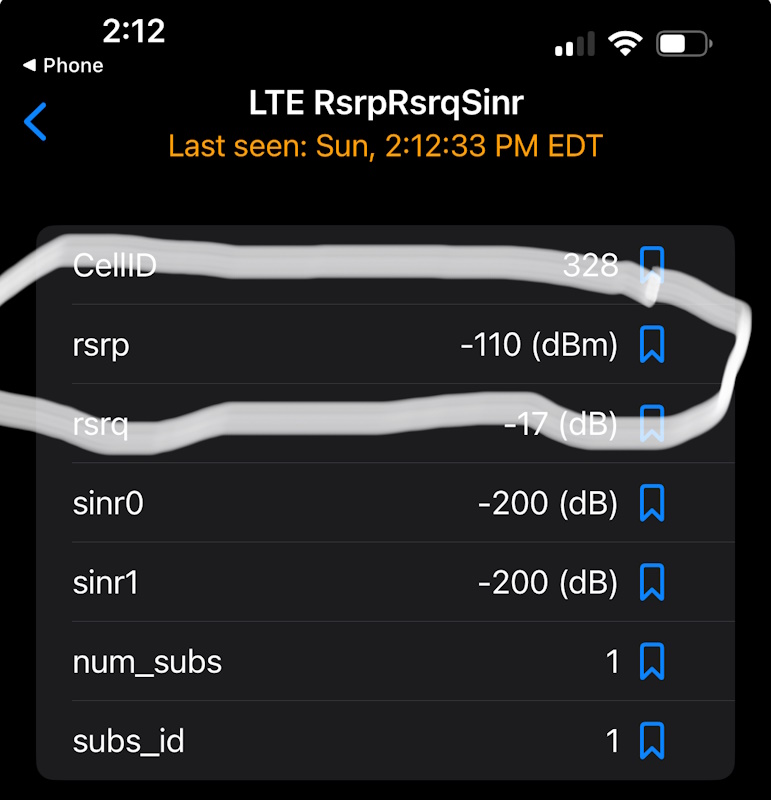 After: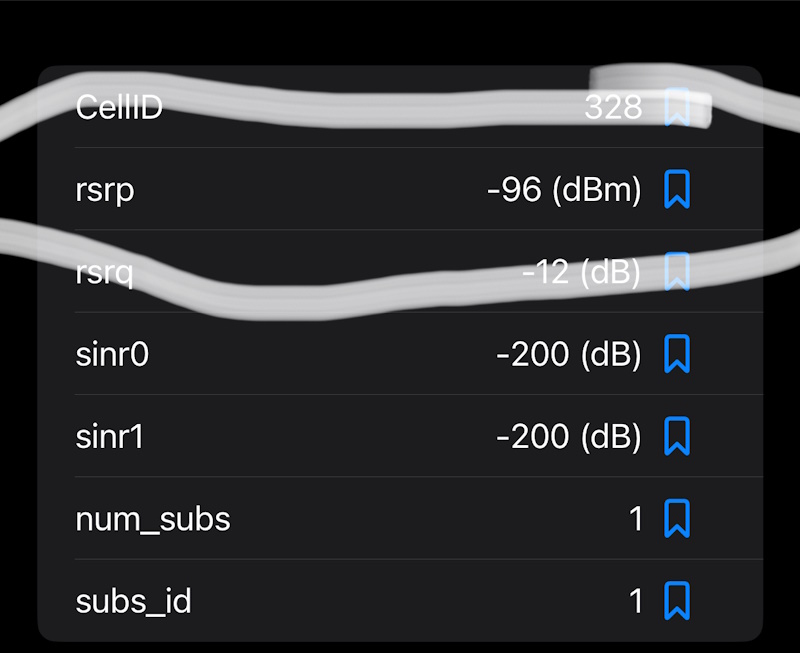 The photos above show the improvement in the signal before the signal booster is turned on and after.
What I like
The components are well-built
Installation is easy
What I'd change
Nothing that I can think of that would improve the signal further
Final thoughts
The Bolton Victory Yagi/Panel Home Cellular Signal Booster is an easy system to install albeit that you have to be willing to mount the antenna which may require a roof or pole install and depending on the location, the need to extend the included cable. I really like the concept and product, but I am still on the fence regarding the bang for the buck since for me, the performance has not been consistent. Disclaimer: The inconsistent performance may also be due to signal interruption in my home since I have numerous wireless devices always on 24/7.
Price: $499.99
Where to buy: Bolton website and Amazon
Source: The sample of this product was provided by Bolton.