We use affiliate links. If you buy something through the links on this page, we may earn a commission at no cost to you. Learn more.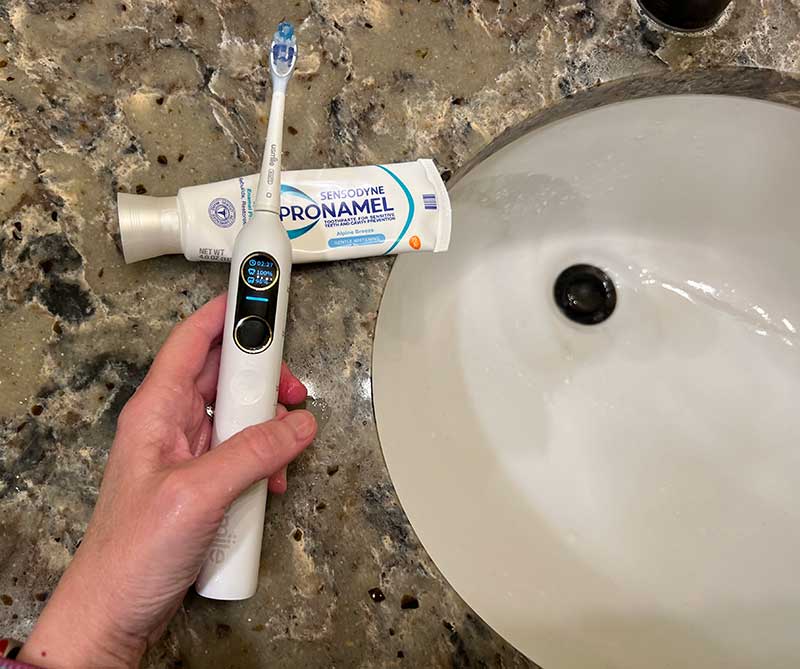 REVIEW – Talking about proper oral care might not be as cool as giving you the scoop on the latest EDC multi-tool, but it's important. No one wants their teeth to fall out and no one wants to look at someone with a gnarly mouth of yellowed chompers. So today we're going to check out the usmile Y10 Pro sonic electric toothbrush. Is it better than the manual toothbrush that your dentist gives you after your annual cleanings? Let's find out.
What is it?
The usmile Y10 Pro is an electric toothbrush with a built-in pressure sensor to protect your gums and a timer to help you brush the perfect length of time in each area of your mouth.
What's in the box?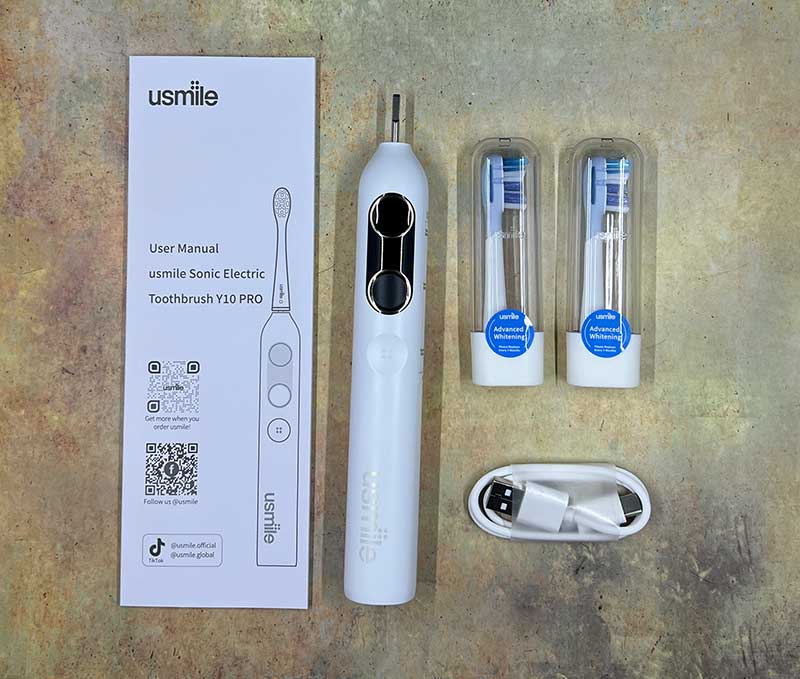 usmile Y10 Pro sonic electric toothbrush
2 brush heads
USB-C charging cable
User manual
Design and features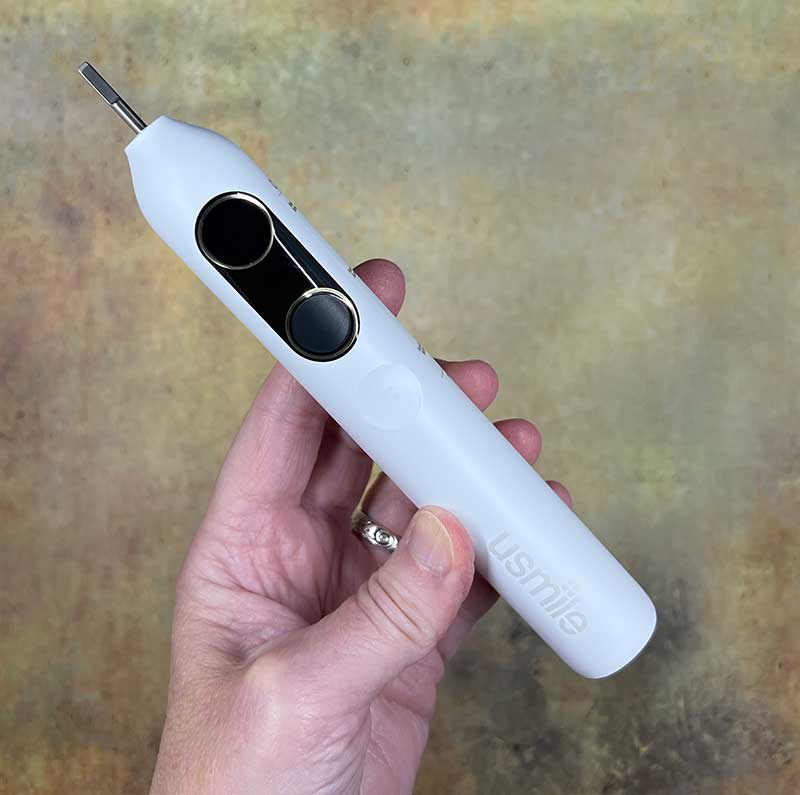 The usmile Y10 Pro sonic electric toothbrush looks very similar to other electric toothbrushes on the market. It consists of a plastic handle with a display, power button, and function button on the front, and the motor shaft up top.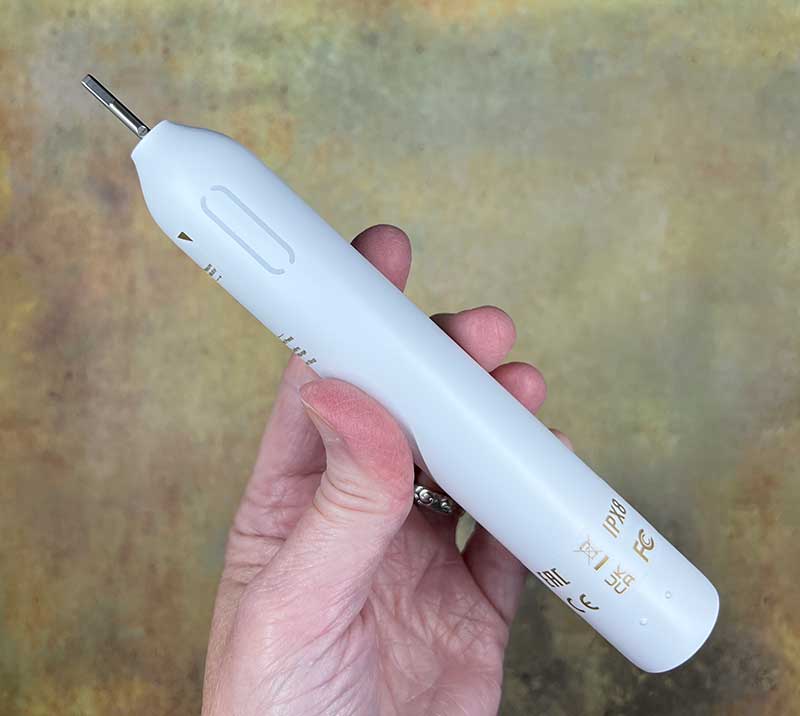 The back of the handle has a pressure indicator light that will light up in red if you're brushing too hard. I'm not sure how you see this while you're. brushing tho…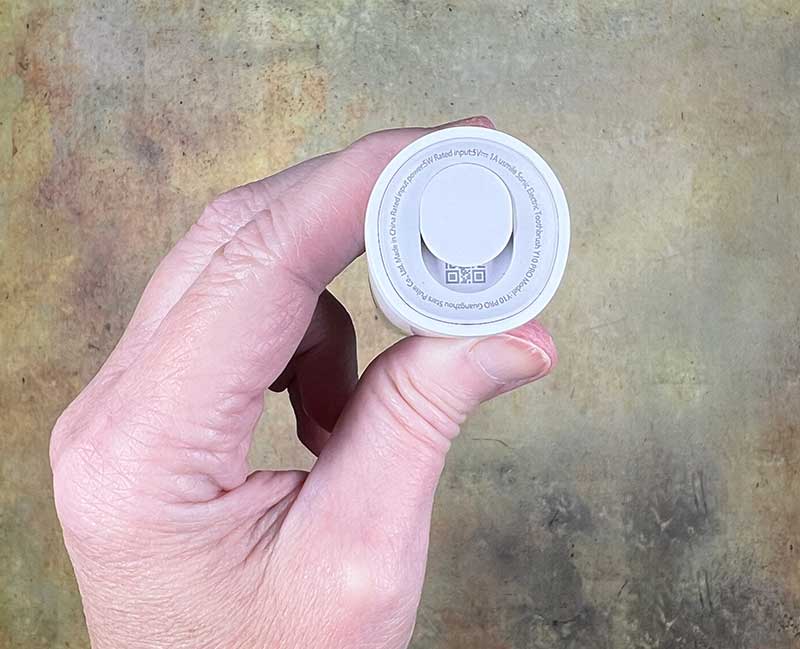 The bottom of the handle has a cover that protects the charging port.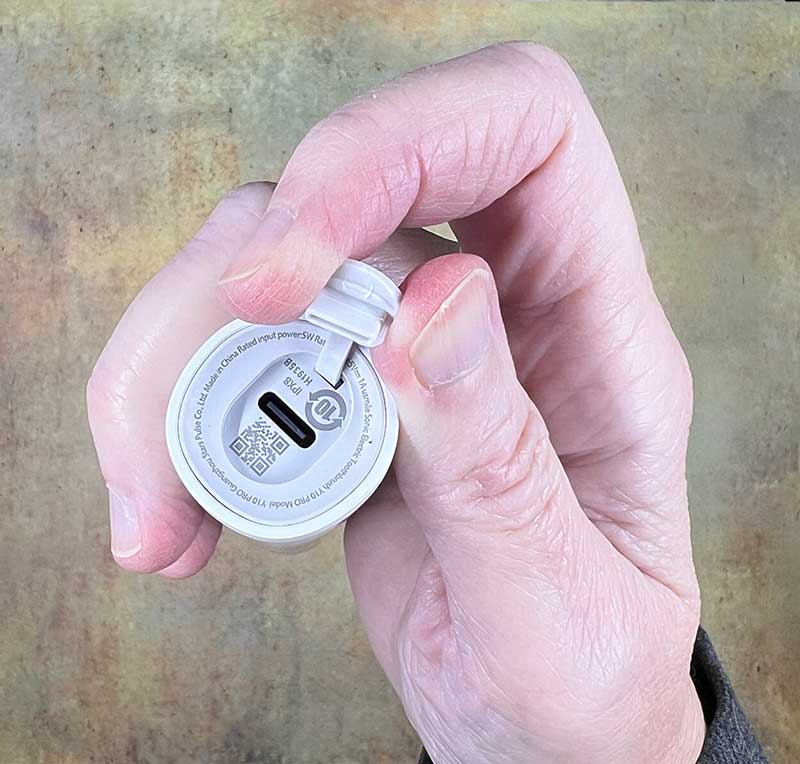 Surprise! The usmile Y10 Pro sonic electric toothbrush is charged via a standard USB-C cable and NOT some weird proprietary charger that you'll lose the first time you take it on vacation with you. Yay.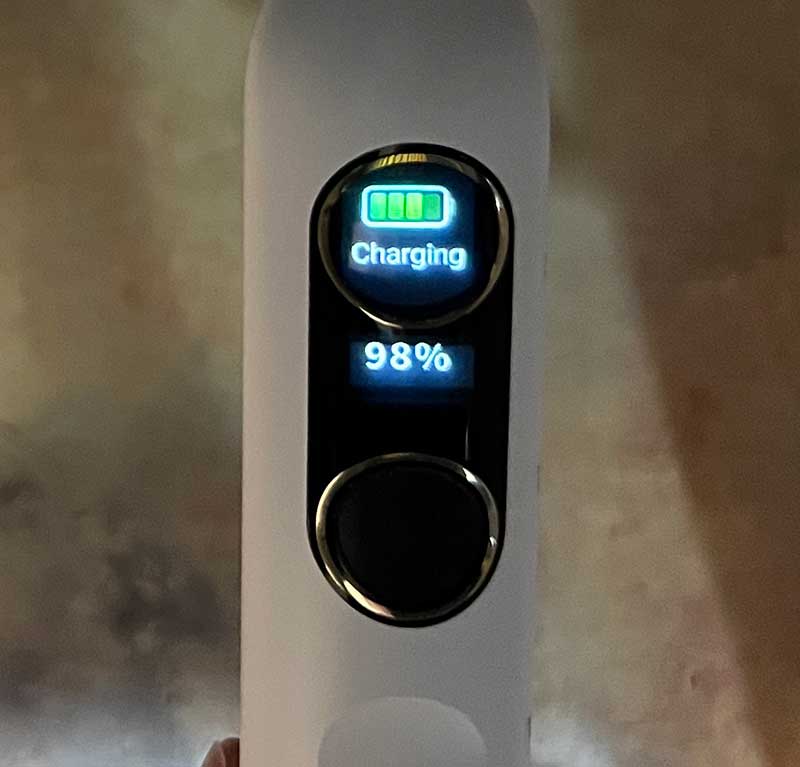 Another big yay is the fact that the usmile Y10 Pro sonic electric toothbrush will last up to 180 days on a full charge (when brushing 2x a day for 2 minutes). That's 6 months folks! My current electric toothbrush is an Oral-B and it is lucky to last around 3 weeks per charge.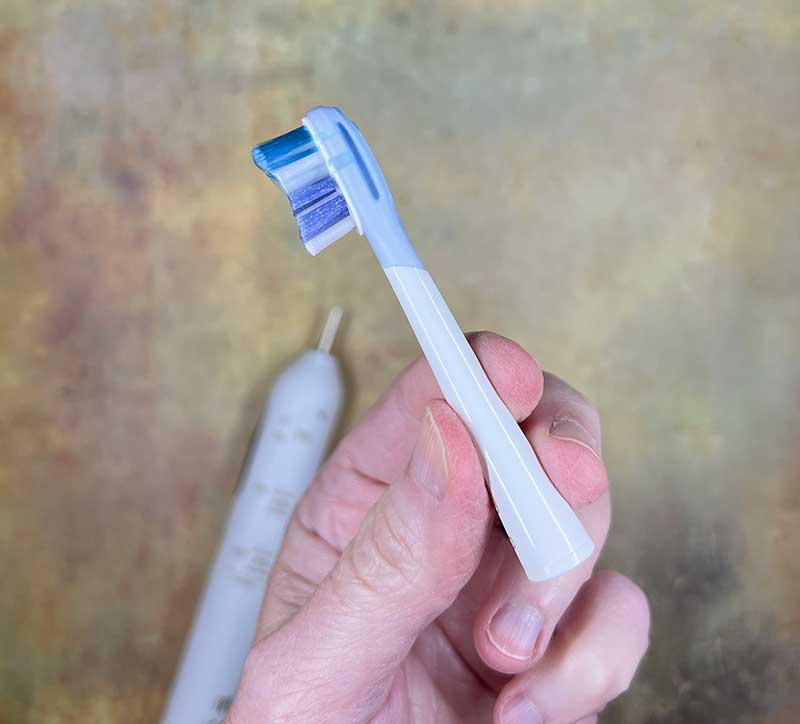 The usmile Y10 Pro sonic electric toothbrush comes with 2 toothbrush heads and when you need another set of brushes (typically every 3 months), you can find a 4pk on Amazon for $19.99.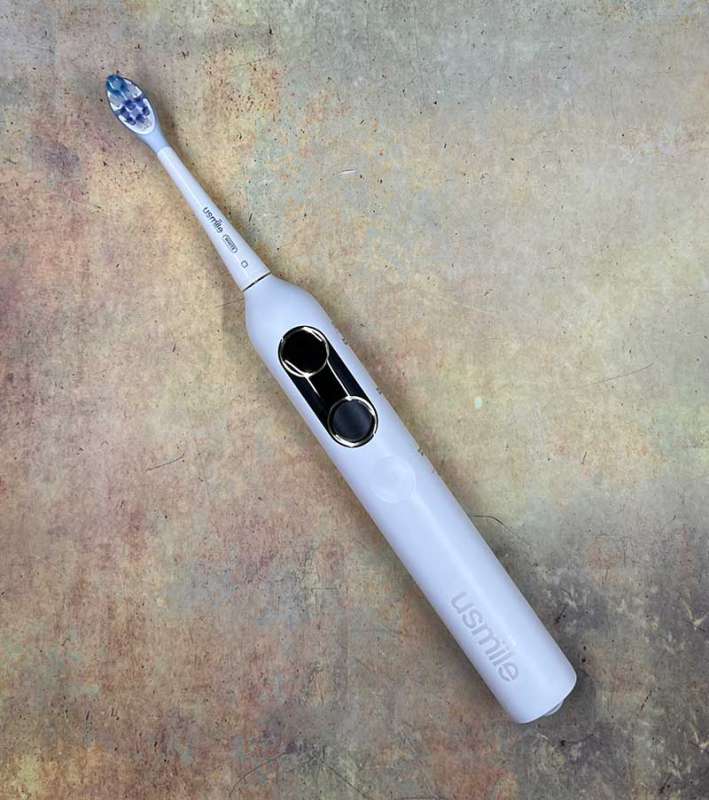 With the brush head in place and the usmile charged up, you're ready for some oral care fun. Ok, it's not really fun, but your teeth with thank you.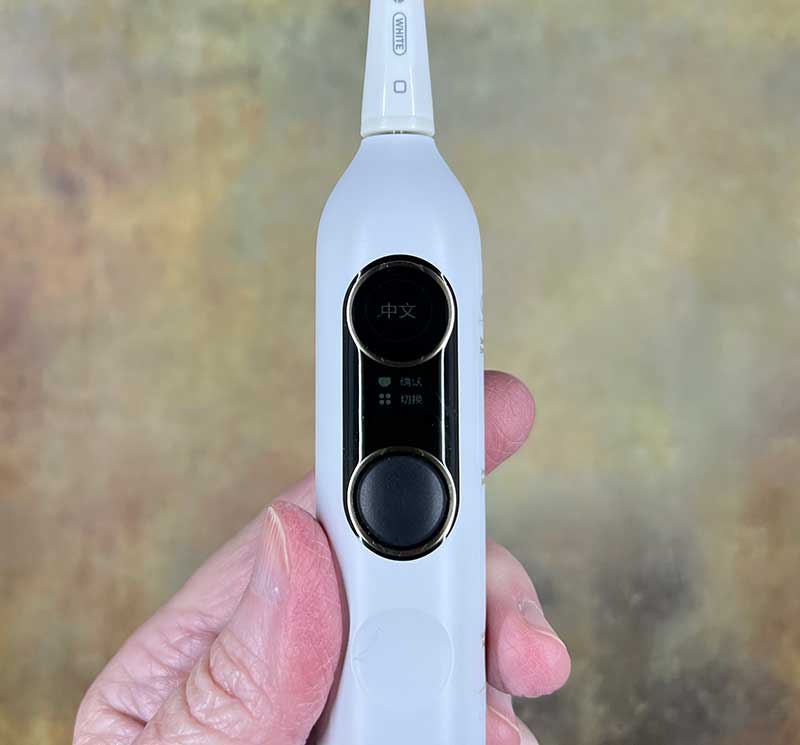 To start brushing, you press the power button. Then you can touch the function button (the indent) below the power button to switch between modes – Smart Mode, Clean Mode, White Mode, and Soft Mode.
Smart Mode – Adapts to different tooth surfaces with intelligent cleaning solutions for comprehensive cleaning
Clean Mode – Cleans teeth with moderate pressure suitable for daily cleaning
White Mode – Cleans and polishes teeth with stronger pressure, suitable for e deep cleaning
Soft Mode – Gently cleans teeth with light pressure, suitable for sensitive gums or for first-time users to get used to the brushing pressure
Like many electric toothbrushes, the usmile Y10 Pro sonic electric toothbrush is programmed to pulse every 30 seconds and then double pulse at the 120 second mark. The pulses remind you to move to the next quadrant of your mouth. For example, you start brushing your lower left teeth, and when the toothbrush pulses, you move to the right side, then the next pulse you move to your upper left or right teeth and finish up on the opposite side.
When the 120 session is finished the toothbrush will pulse twice. Now, here's where I found a difference between the usmile Y10 Pro sonic electric toothbrush and every other electric toothbrush that I've tested. At the 120 second mark, the usmile Y10 Pro sonic electric toothbrush will pulse twice but it doesn't power off. It keeps going…
That kind of annoys me because I tend to daydream (about gadgets mostly) when I'm brushing my teeth. Sometimes I don't notice the pulses and I'm just doing my own thing as far as brushing. If I don't notice the pulses, I'll just keep brushing FOREVER until I realize that it's been way too long and it should be done by now.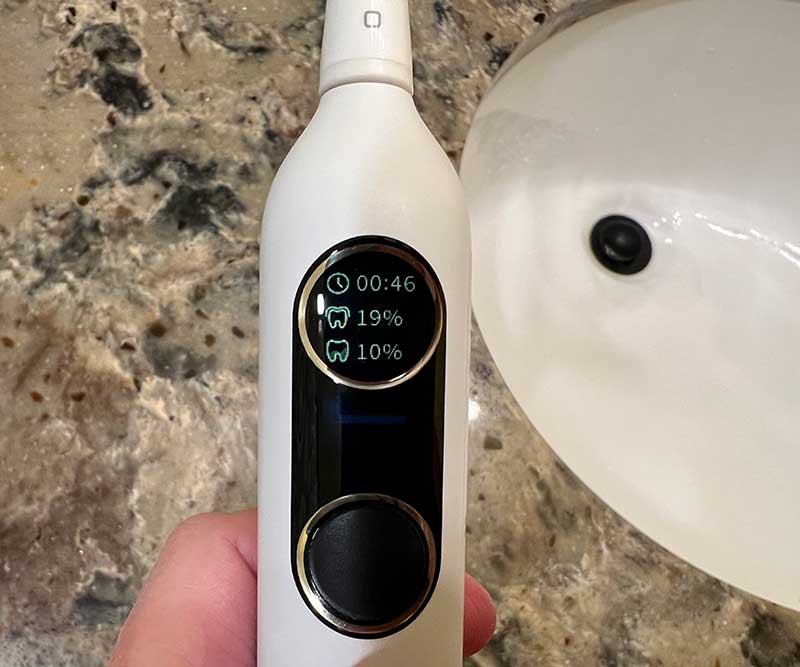 After you finish brushing, the display with give you a "report card" that will show an oral map of how well you brushed your top and bottom teeth.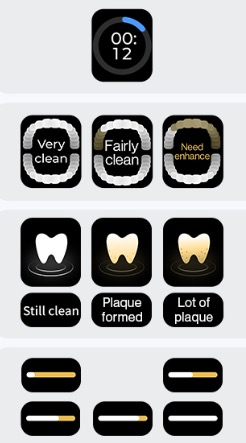 It will also show some other screens to tell you if you have plaque. I don't quite know how it is deciding this because I've had the usmile toothbrush "tell me" that my teeth are very clean and then when I pick it back up to brush later the same day, it will show the "Lot of plaque" indicator before I even beginning brushing. Not sure what's happening there.
What I like
What I'd change
I wish a travel case was included
It would be nice if it actually shut off after 120 seconds
Final thoughts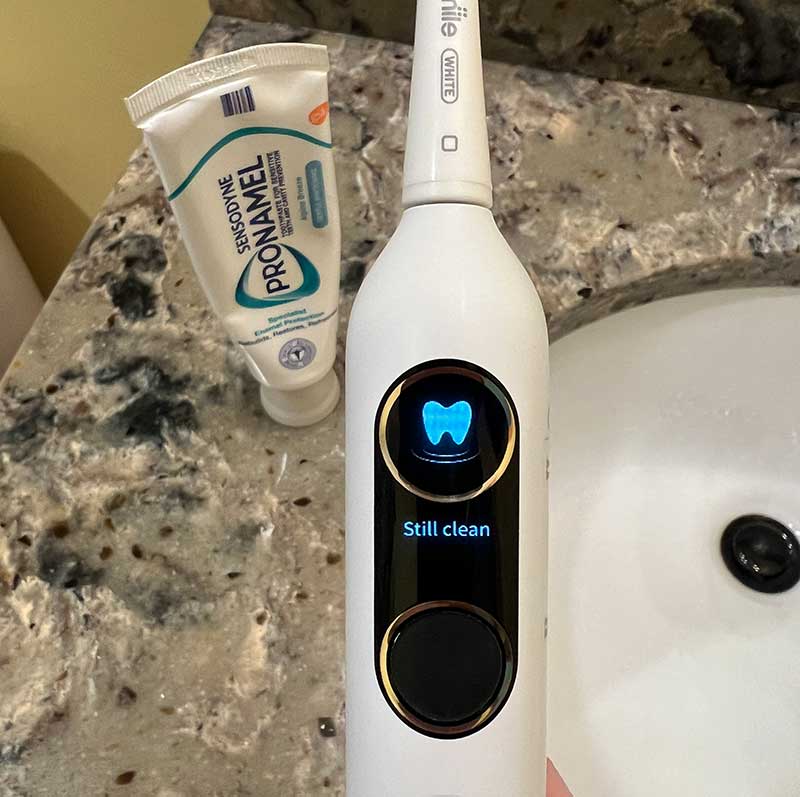 Do I recommend the usmile Y10 Pro sonic electric toothbrush? Yes. I like the different modes which feel more effective than the electric toothbrush that I was using. After I finish brushing my teeth with this toothbrush, they feel smoother and cleaner. Then there's the 6 month battery life per charge claims. I can't confirm (yet) that they are actually true, but so far I've got over one month out of one charge and it's still going.
Price: $109.90
Where to buy: Shopify (save 15% with code: GadgeterY10PRO expires 10/31/2023) and Amazon (save 15% with code: usmileY10PRO expires 10/31/2023)
Source: The sample for this review was provided by usmile.