We use affiliate links. If you buy something through the links on this page, we may earn a commission at no cost to you. Learn more.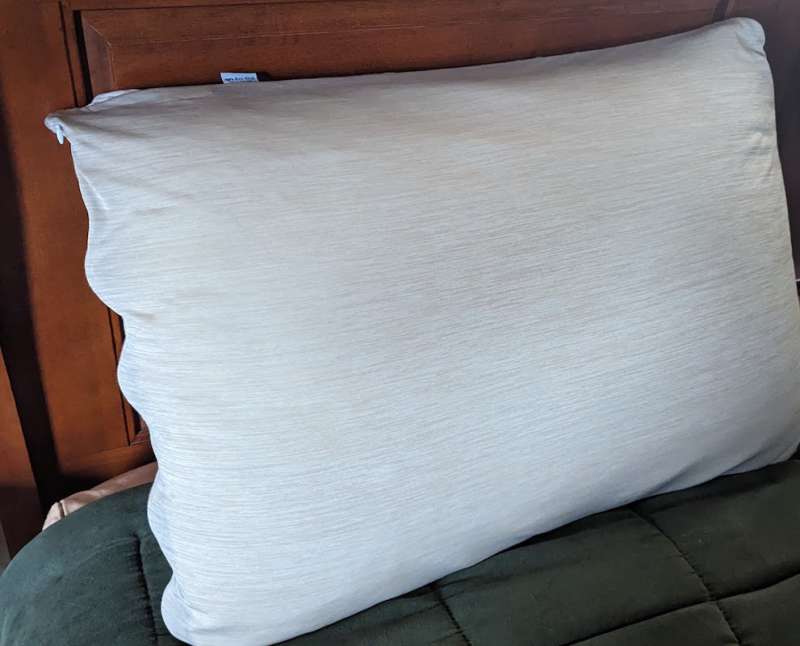 REVIEW – A while back, I reviewed the Luxear Arc-Chill Cooling Comforter. I found that it was a very well made and comfortable summer comforter with some neat technology that could actually keep you cool on steamy nights. Luxear also has cooling pillowcases with the same technology built in. But does it work the same way?  Let's find out.
What is it?
The Luxear Cooling Pillowcase is a set of pillow cases with cooling fabric on one side, and cotton on the other side.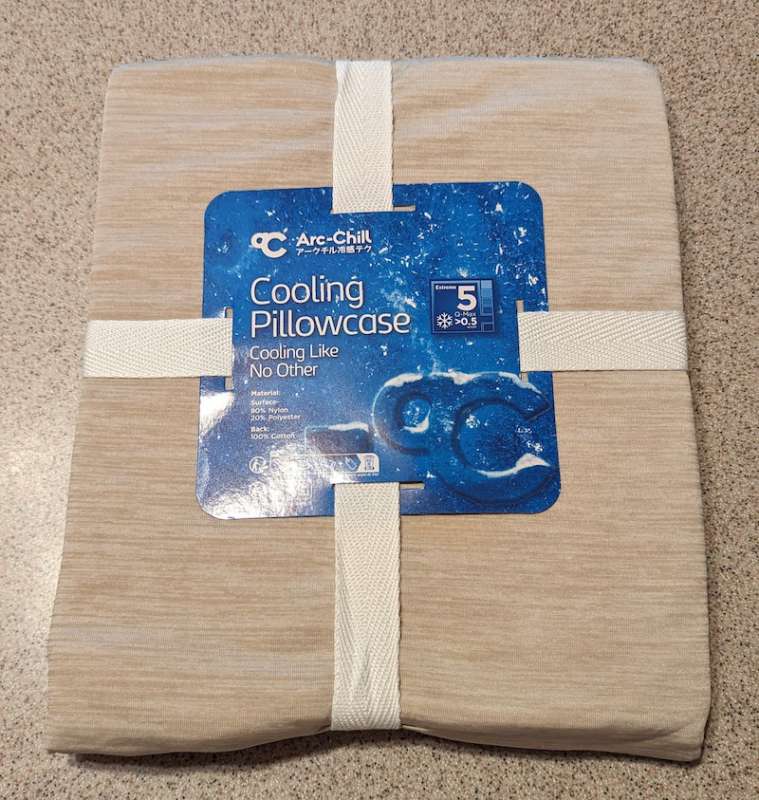 What's in the box?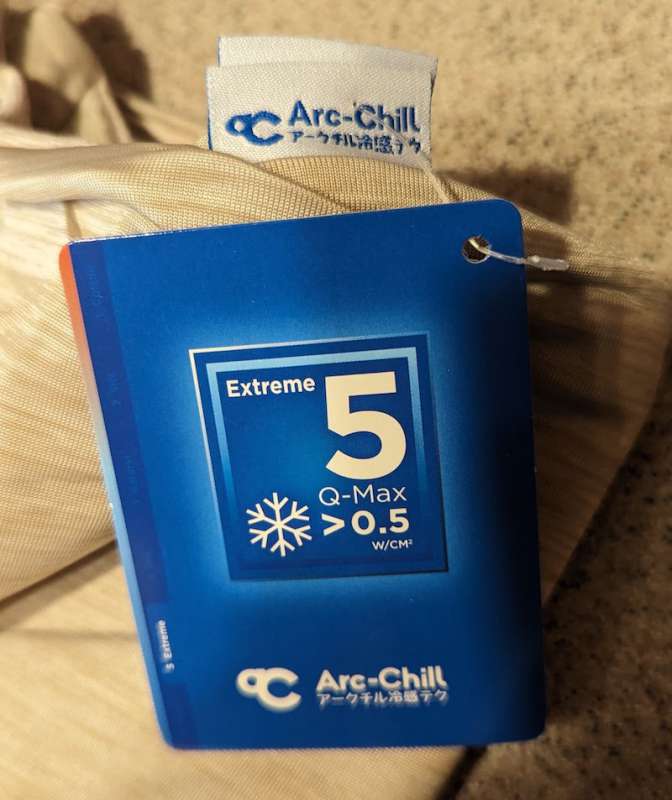 Hardware specs
Sizes available:

Standard, Queen, and King

Materials: 

80% Nylon, 20% Polyester on the cooling side, 100% Cotton on the "other" side

Pillow Closure:

Hidden zipper
Design and features
This is a really nice pillowcase with a hidden zipper that keeps the pillow securely in the case all night long.  One side features the cooling technology with the Japanese Q-Max >0.45 Arc-Chill Cooling Fibers, and the other side is a very soft cotton.  The pillowcases are available in a variety of colors and in standard, king, and queen sizes.  The material is somewhat stretchy so the pillowcase never bunches up or moves around.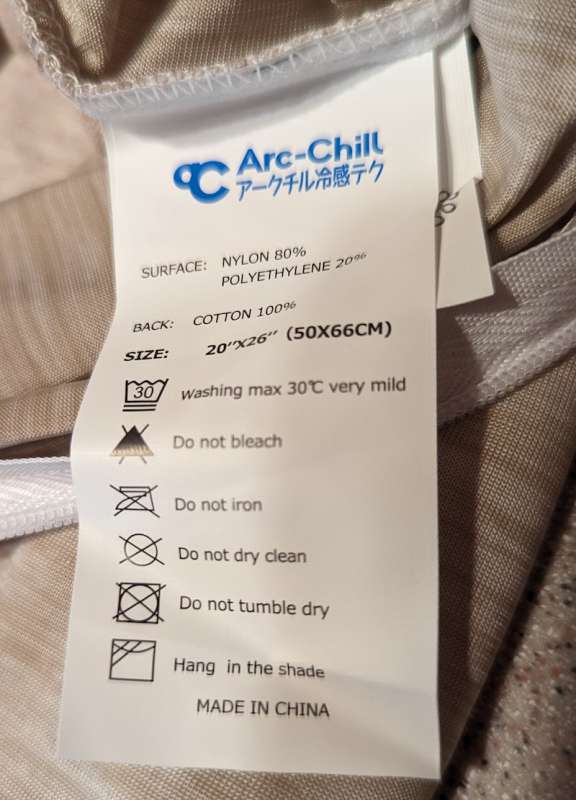 Performance
When I reviewed the Luxear Arc-Chill Cooling Comforter, I found that the technology did seem to work – the cooling fabric and light-weight insulation worked together to move warm damp air away from your body while you slept, keeping you more comfortable than sleeping with a "normal" comforter.  With the pillowcases, that same effect occurs, but to a much lower extent.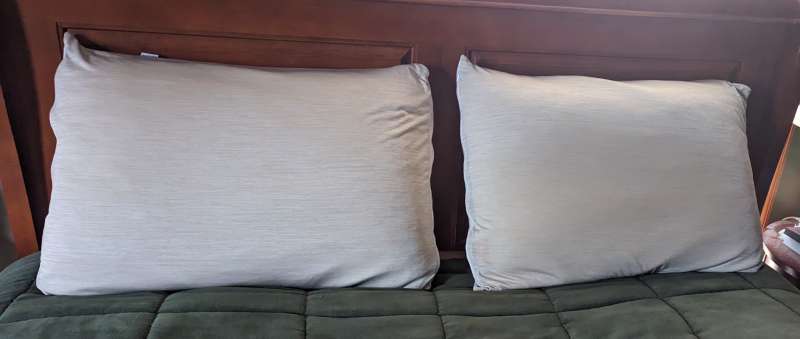 The comforter works as a system; the cooling fabric rapidly moves heat and moisture into the insulation where it is able to escape above you.  In the pillowcase, Luxear has less control over the system.  Your pillow is filled with insulation, no matter what it's actually filled with. Down, foam, polyester; all insulated, and pillows are thick.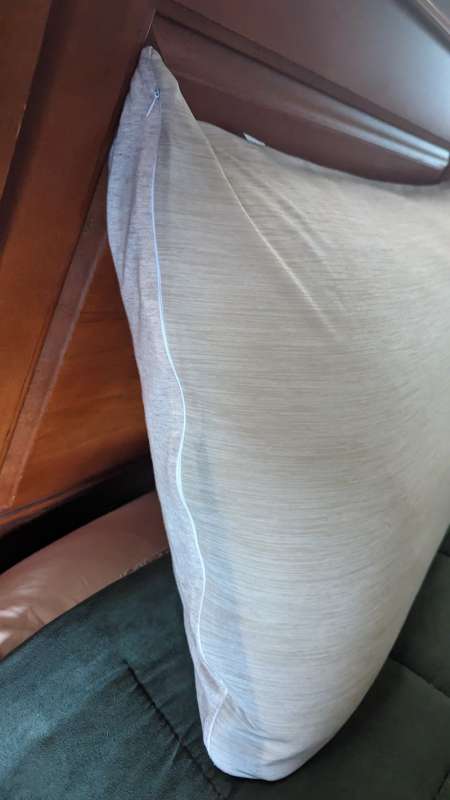 Additionally, unlike the comforter which can take advantage of heat's natural desire to rise, for the pillow cases to work in the same way, they need to move heat down, and into the insulation (the very thing insulation is designed NOT to do).  Put all that together, and the cooling effects of the pillowcases are very short-lived and limited.  When you first put your face on the pillowcase, it does feel cool, but it only lasts for less than a minute.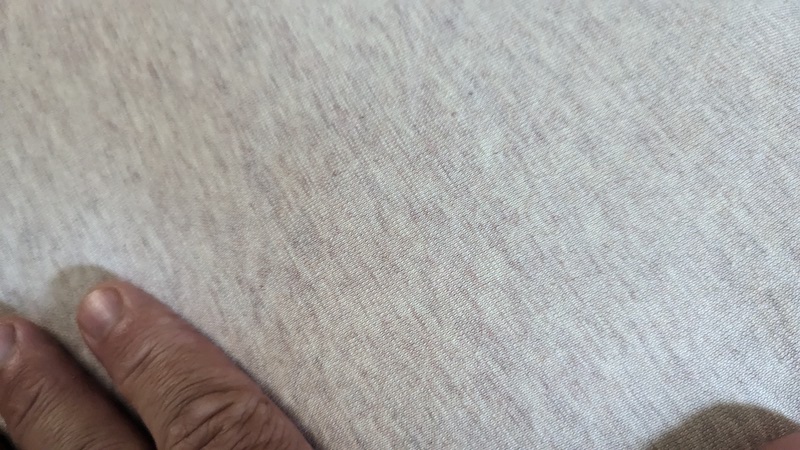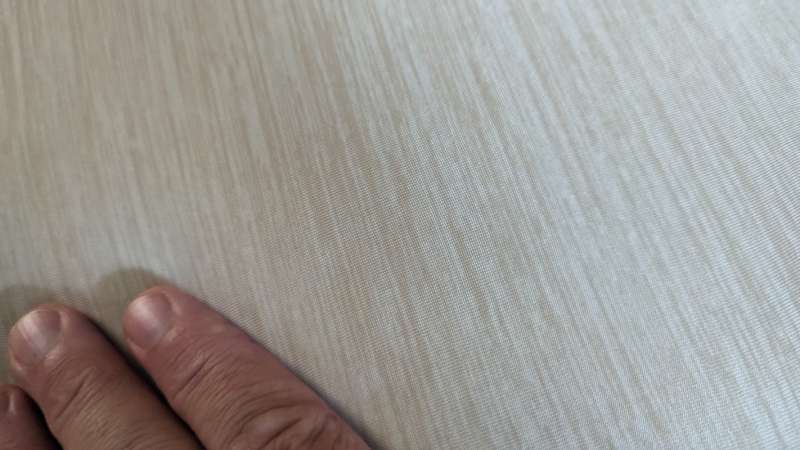 That's not to say that these are not nice pillow cases – they are probably my favorite pillow cases ever, despite limited cooling ability. The material on both sides is very soft and comfortable, and the tight fit on the pillow and the hidden zipper result in a snug case that doesn't move around. They are well made and seem durable as long as you're careful with the zipper and keep them out of the dryer.
What I like
The zipper is nice – keeps the pillow in the case
Soft and very comfortable fabrics
What I'd change
If there was a way to buck thermodynamics and create a truly cooling pillowcase, that would be great – but I'm not sure that's possible.
Final Thoughts
These Luxear Cooling Pillowcases are cool to the touch, but only for a short period of time. There's just nowhere for them to put the heat – it's not their fault.  Blame thermodynamics.  But they are still very nice pillowcases at a pretty reasonable price.
Price: $18.95 for standard size
Where to buy: Luxear and Amazon
Source: The sample for this review was provided by Luxear.