We use affiliate links. If you buy something through the links on this page, we may earn a commission at no cost to you. Learn more.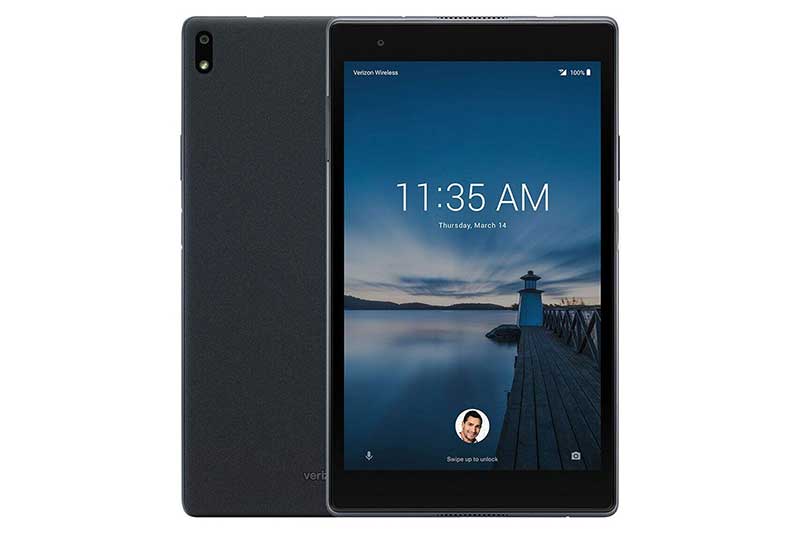 TL;DR: Handle all of your computing needs with this refurbished, like-new Lenovo Tab 4 tablet, now on sale for $75 for a limited time.
The average price of a consumer tablet in the United States is around $474 this year. And if that figure alone didn't give you sticker shock, that price is nearly double the average price for a tablet back in 2017, according to Statista.
Of course, there's no reason anybody should pay that much for a tablet, especially if you're up to speed on the merits of refurbished tech like this Lenovo Tab 4 tablet, now on sale.
The Lenovo Tab 4 comes standard with all the major selling points that any knowledgeable tablet owner would need. The 8-inch high-resolution touchscreen boasts accurate HD-quality images for everything from video to pictures to your assorted web travels.
Under the hood, this 2017 model-year tablet is rocking a sporty quad-core 1.4 GHz Cortex-A53 processor for some real pop. That means it's more than capable of handling any task an iPad could take on, from running multiple apps simultaneously to fast downloads, smooth gameplay, buffer-free song and video playback, and more.
The Tab 4 also comes equipped with 5MP primary and 2MP secondary cameras, WiFi and Bluetooth 4.0 connectivity, and a convenient 16GB of onboard memory. Packing all those features, this device is ready to be your go-to at-home task manager, or you can take it on the road for premium web access from anywhere.
And speaking of on-the-go, the Tab 4 has a formidable 4,850 mAh lithium-polymer battery for drinking every last drop of screen time needed without worrying about your battery flickering toward drained.
While these tablets have a few miles on them, each has been thoroughly inspected and tested with a grade "B" rating. That means you may only see some light scuffing or mild scratches or dents. Plus, according to Epoka, refurbished electronics create less e-waste.
However, the true value is in the price.
Regularly selling for $180, you can pick up this refurbished Lenovo Tab 4 tablet for just $75 while this deal lasts.
Prices subject to change.