We use affiliate links. If you buy something through the links on this page, we may earn a commission at no cost to you. Learn more.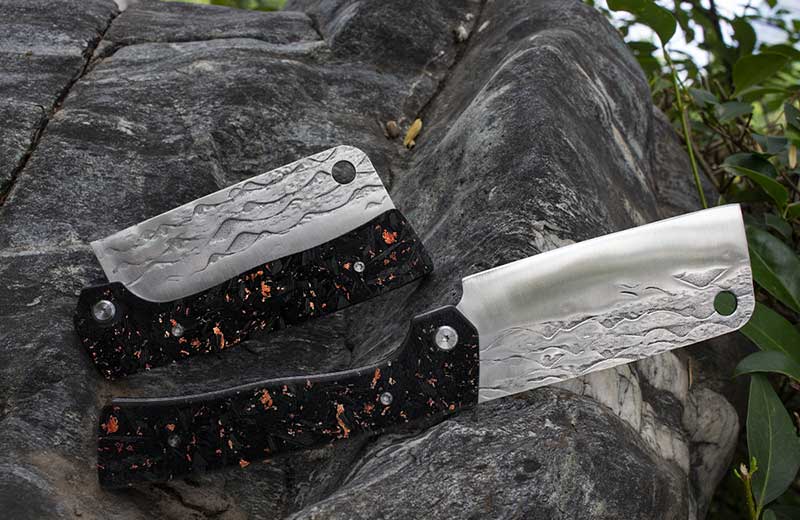 CROWDFUNDING NEWS – Usually when we talk about knives, we're talking about the type of knives that are part of your EDC. Today I want to introduce you to a folding knife that is designed for cooks and chefs. It's the FoldChef folding chef's knife and it's currently seeking funding on Kickstarter. This knife not only looks sharp, but it's sharp enough to slice through a slab of meat with ease and cleans up just as easily. Heck, you can throw it in your dishwasher if you want to!
Imagine having a professional-grade chef's knife that you can fold and carry anywhere, whether you're a seasoned chef, an avid camper, a food enthusiast, or someone who simply enjoys a good meal. Our portable folding chef's knife is here to revolutionize your culinary experience.
The FoldChef has a carbon fiber handle and a blade made of high carbon steel that is 2.5mm thick. Throw it in your backpack and you'll impress your friends when it's time to cook dinner. The FoldChef campaign has already gone past their initial funding goal and you can get yours for a pledge of $49 with shipping starting in November. Head over to Kickstarter for all the details.