We use affiliate links. If you buy something through the links on this page, we may earn a commission at no cost to you. Learn more.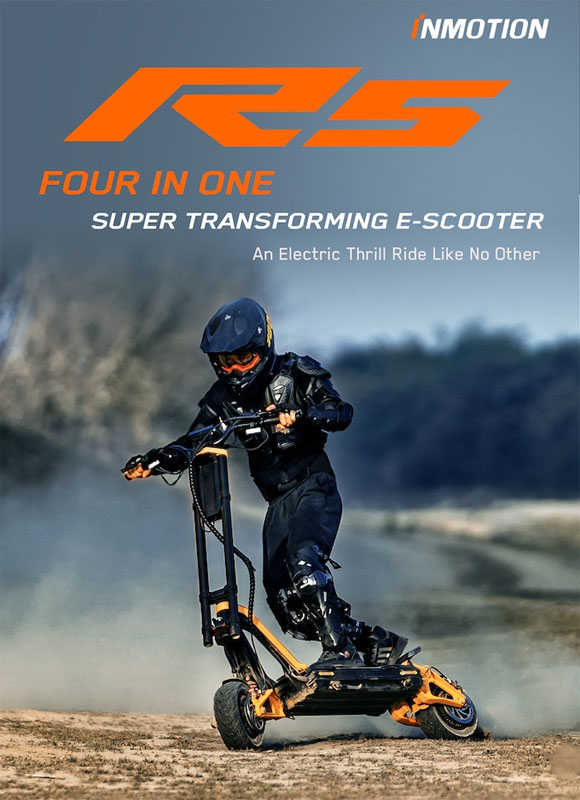 CROWDFUNDING NEWS – Inmotion, the company behind the terrific Climber scooter that I recently reviewed, is back at it.  This time, they're running a crowdfunding campaign on Kickstarter for their new Inmotion RS transforming electric scooter.
With a list price of $4599 and a Kickstarter launch special of $3499, the RS scooter isn't cheap, but the extra money you will spend comes with some big performance.
First, this is a convertible scooter.  Convertible, like no roof?  Noooooo…..  Convertible ride height based on your specific use!  The RS can be configured for four different heights dubbed SUV, Off-Road, Sedan, and Sports Car, changing the suspension and steering dynamics.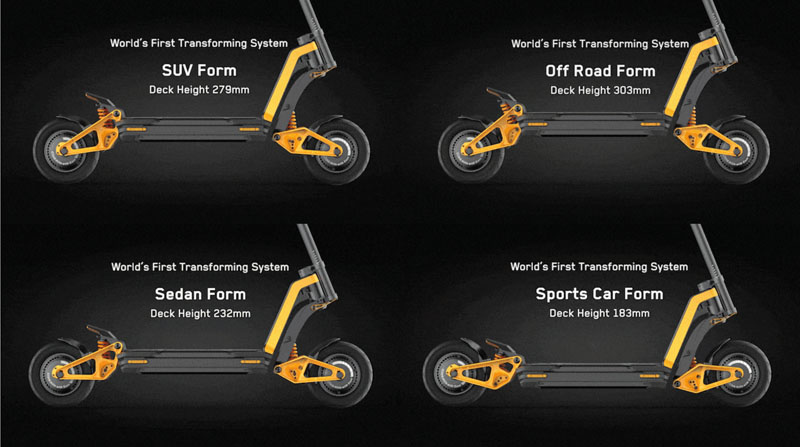 Its 11″x 3.5″  tires and full suspension promise to deliver a smooth ride regardless of conditions.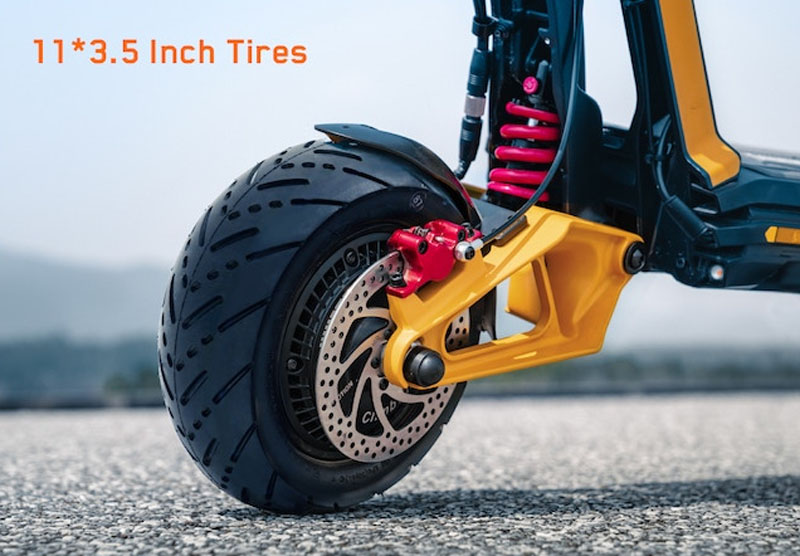 Here's a look at the unfolded and folded dimensions of this high-performance scooter.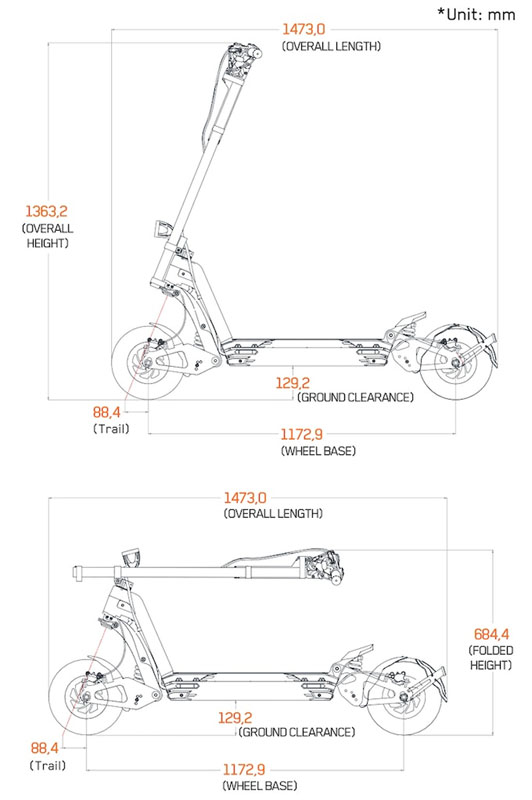 The RS is built tough with aero-grade aluminum construction, and built for comfort with a larger deck, ergonomic handlebars, and a huge information display.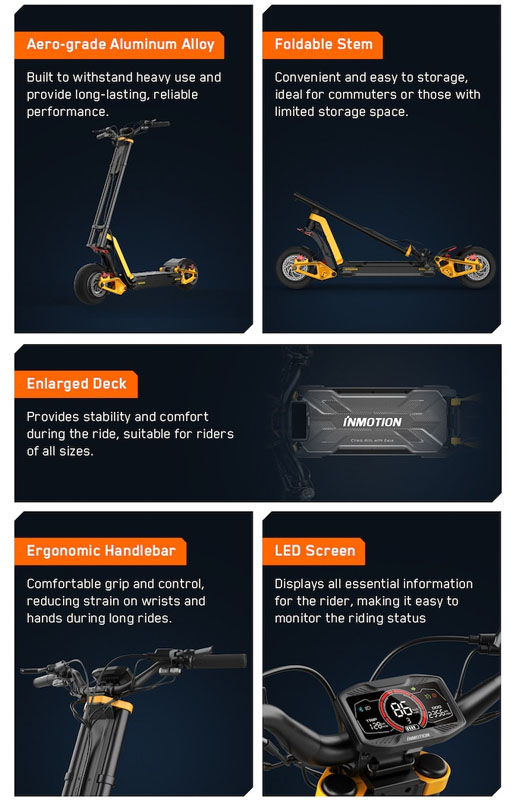 Why do they call this a "performance scooter"?  Let's start with the fact that its dual motors can zip along at 68MPH!  That's nearly interstate highway speed – on a two-wheel scooter!  Depending on load, terrain, and speed, it can run for 75-100 miles between charges!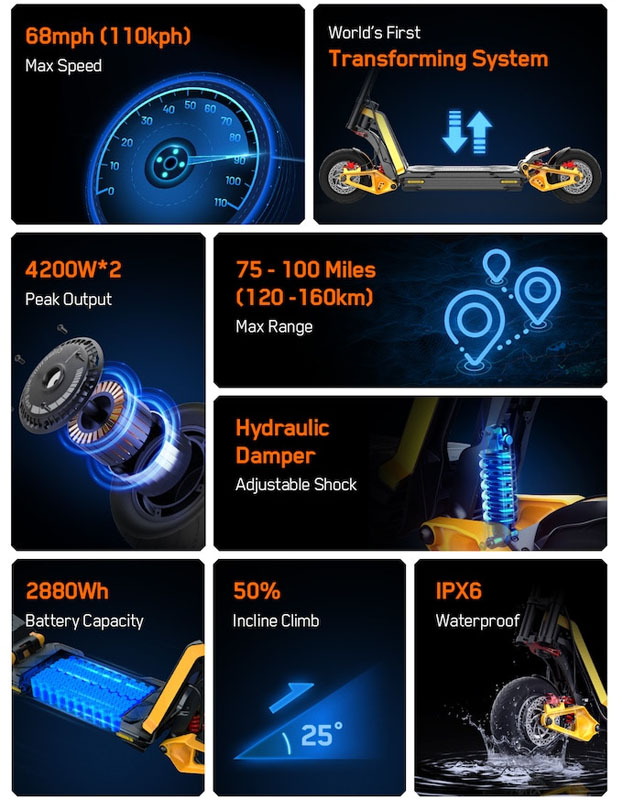 For some perspective, it is 110 miles between Long Beach and San Diego, California. That's a crazy-long run for a scooter.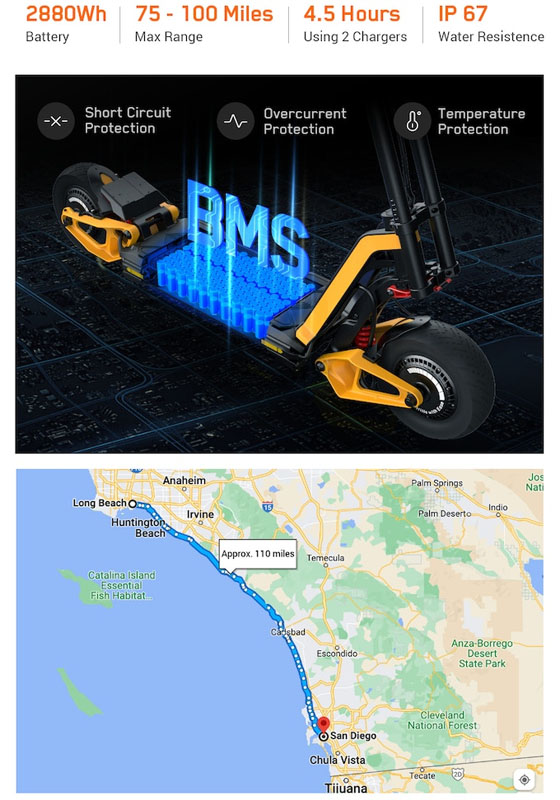 The RS comes with a full lighting package with front and rear lights but it also comes with "patterned multifunctional side lights, which not only serve as side marker lights and turn signal lights but also function as neon under-car lights."
All of this performance comes with some heft, 126 pounds of it, so don't plan on toting it around.  Here's a look at the full specs.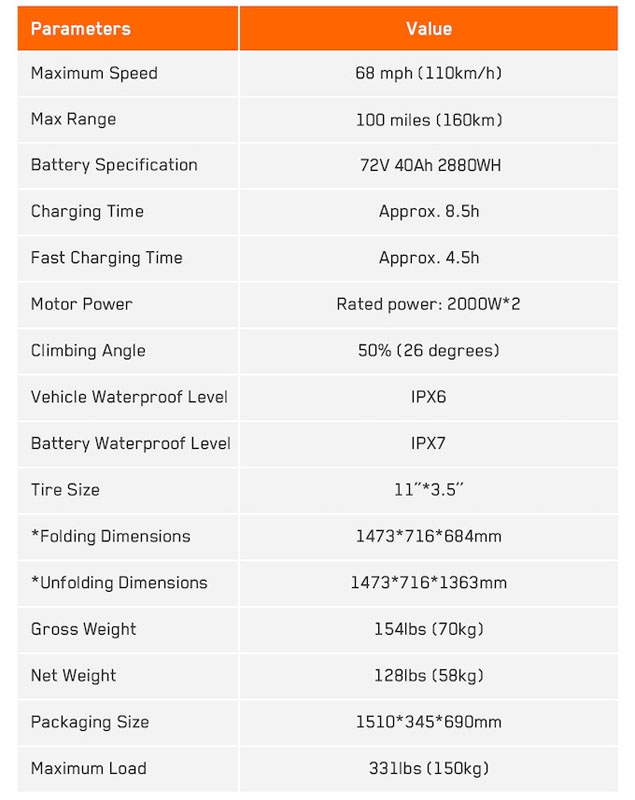 They put together a nice video showing the RS in action.
They have absolutely crushed their $10,000 funding goal with pledges of $161,497 as of this writing.  The Kickstarter campaign ends Thursday, June 15, 2023, at 10:45 AM EDT. They plan to start shipping in July 2023, so the wait won't be long. Along with the RS scooter, you can also add on additional tires and a second charger to be able to fast-charge in 4.5 hours. 
We're hoping to be able to do a full review of the Inmotion RS scooter here at The Gadgeteer, so watch this space and we'll post a review if we can get our hands on a review sample!