We use affiliate links. If you buy something through the links on this page, we may earn a commission at no cost to you. Learn more.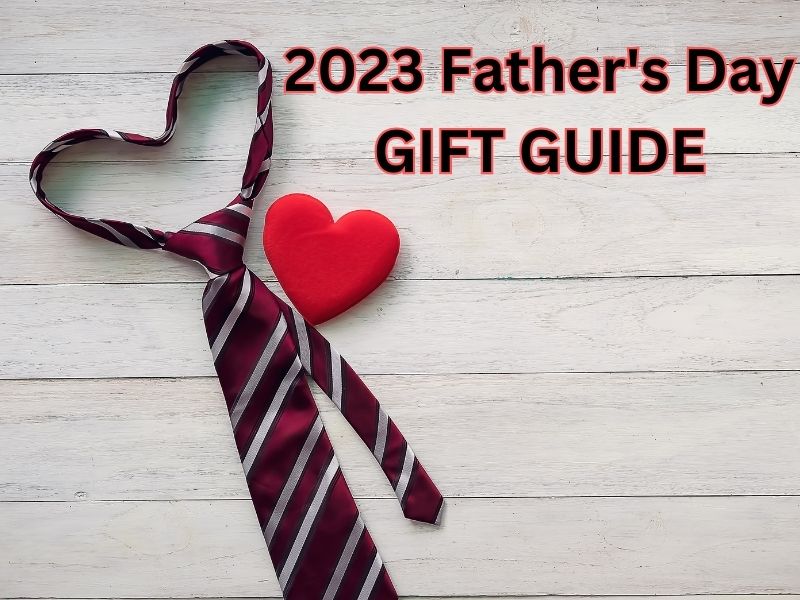 ARTICLE – Father's Day is quickly approaching, with just over 2 weeks left until Sunday, June 18th. Have you remembered to purchase a gift for your Dad? If you haven't started shopping yet, don't panic! There's still plenty of time to find the perfect present, and we're here to provide you with some gift ideas that can assist you. Be sure to revisit this guide frequently, as we'll be adding new items to it.
reMarkable 2 paper tablet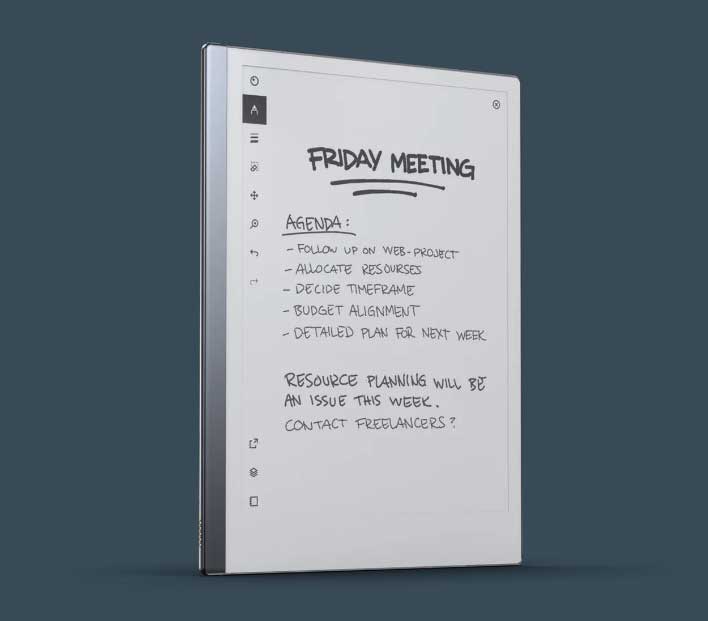 Let's give Dad one of the best productivity tools that is currently on the market. It's the reMarkable 2 paper tablet. This e-ink device puts a digital notetaking device and e-reader in a sleek form factor that looks as great as it performs. The reMarkable 2 offers a paper-like writing experience with its advanced E Ink technology, making it feel natural and comfortable to use. It can be used to take notes, annotate documents, and even sketch with precision, giving Dad a digital tool that replicates the tactile sensation of writing on paper.
The reMarkable 2 promotes productivity and organization. With its premium build quality, long battery life, intuitive interface, and cloud-syncing capabilities, dads can easily organize their notes, documents, and ideas in one place. It eliminates the need for multiple notebooks and clutter, making it a practical and efficient choice.
This is what our own Kenneth Woodham thought after reviewing the reMarkable 2 a few months ago:
I'm smitten with the reMarkable 2 paper tablet. It's a beautifully designed device with a utilitarian purpose. I know I haven't done it justice. I really enjoy using it and do so daily now. I'll admit there was some sticker shock but it's comparable to other devices of this size.  Some will say it doesn't let me check emails, browse the web, or load apps while others do, but to them, I'd say you're missing the point.  This isn't an e-ink media consumption device. The reMarkable 2 is an e-ink notebook that also allows you to read documents and eBooks without all the noise. It's superb.
Price: $279.99
Where to buy: remarkable.com and Amazon
Read our review: reMarkable 2 paper tablet review
Autel MaxiCharger Home Electric Vehicle (EV) Charger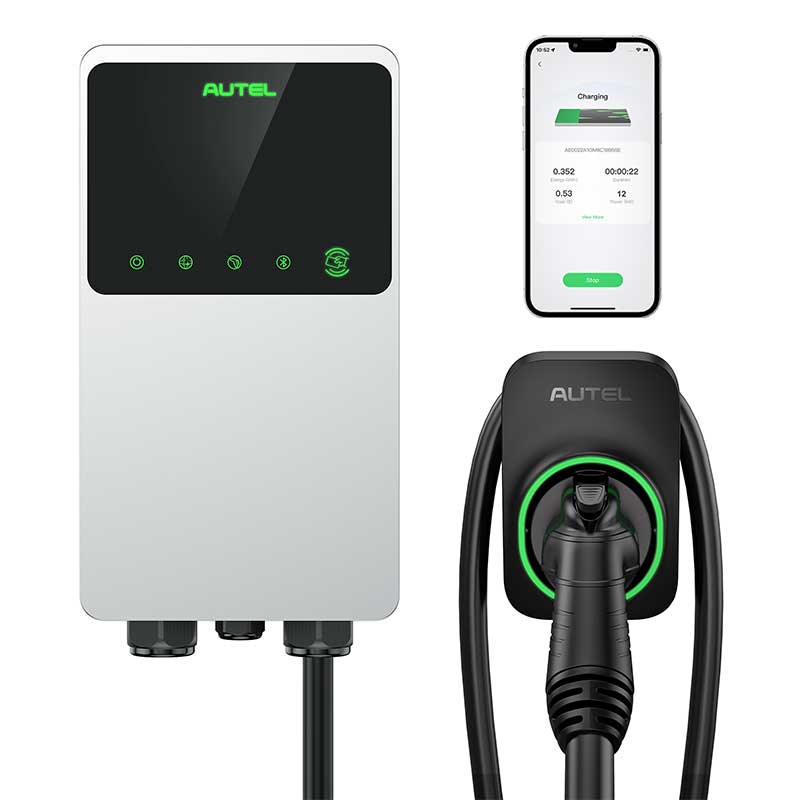 If Dad drives a hybrid or an electric vehicle, he'll love this EV charger from Autel which is an industry leader in automotive diagnostic tools since 2004. The MaxiCharger Home is a Level 2, 240 Volt electric vehicle (EV) charging station that can charge any EV or plug-in hybrid up to 9X faster than a Level 1 regular outlet charger. The MaxiCharger features a 25ft cable for convenience and it can start/stop charging with a RFID card, an NFC enabled smartwatch, or a smartphone.
Price: $499.99
Where to buy: Amazon
HOTO Cordless Brushless Drill Tool Set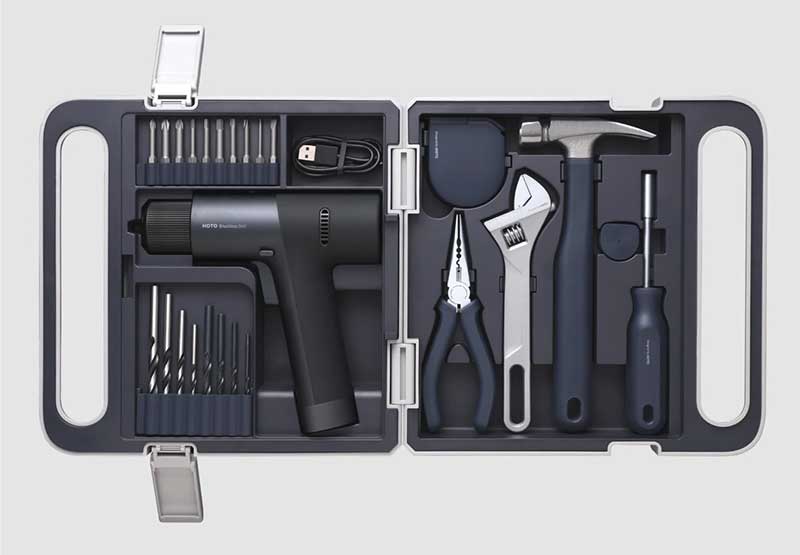 This Father's Day, surprise your dad with the HOTO Cordless Brushless Drill Tool Set. HOTO, which is short for "Home Tools", was founded to bring sleek modern design to your everyday gadgets without sacrificing functionality and this is a gift that combines power, versatility, and convenience. Whether he's a seasoned DIY enthusiast or just getting his first house, this tool set will become his go-to all-in-one set for all his small home improvement projects.
The HOTO Cordless Brushless Drill Tool Set features a convenient carry case that houses all the tools neatly and efficiently. Included in the kit is a cordless rechargeable drill along with a selection of drill bits and screwdriver bits. Also included are pliers, an adjustable wrench, a magnetic claw hammer with a removable rubber cover for delicate jobs, measuring tape, and a bit driver.
Price: $199.99
Where to buy: hototools.com and Amazon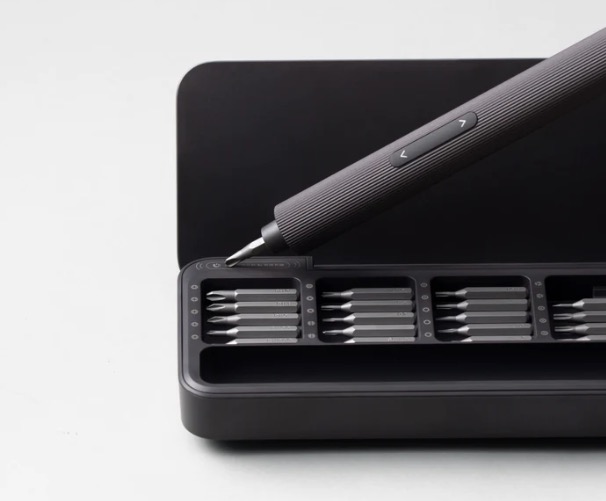 If you want to gift Dad a smaller tool set, then consider HOTO's precision screwdriver set that includes 25 S2-steel bits. This small USB-C rechargeable screwdriver set can handle all sorts of small repair tasks and DIY hobby tasks. The rechargeable handle features a magnetic holder and a one-press power on. You can even use it to manually screw in screws if you need extra control.
Price: $69.99
Where to buy: hototools.com and Amazon
heat it bug bite zapper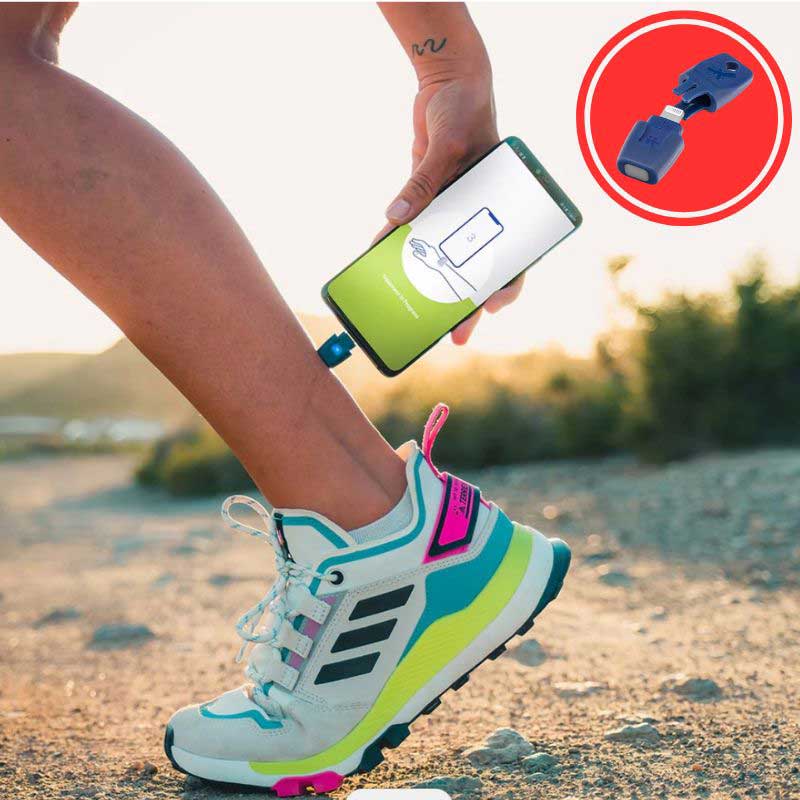 If your Dad gets ambushed by mosquitos and other biting insects every time he tries to enjoy time in the great outdoors, this gift should make him really happy. It might not be a glamorous gift, but it will make him feel better whenever he gets an itchy painful bug bite. The heat it is a small adapter that plugs into the charging port of an iPhone or Android phone and provides 117° – 126°F of heat directly to the bug bite. According to the heat it website:
The nerves in the skin react to this heat impulse. According to the current state of research, it is assumed that this reduces the transmission of stimuli. The itching signal can no longer be transmitted properly and the need to scratch disappears. In order to achieve this itching-relieving effect on the skin nerves, a short heat pain is necessary. This medically proven active principle of hyperthermia can be used for mosquito, horsefly, bee and wasp bites.
I also checked the Amazon heat it product page which has over 1870 reviews of which 75% are 5 star reviews. Dad can keep this little gadget on his keychain so he'll always be prepared to zap a bug bite as soon as it happens.
Price: $39.95
Where to buy: just-heat-it.com and Amazon
Casio G-SHOCK watch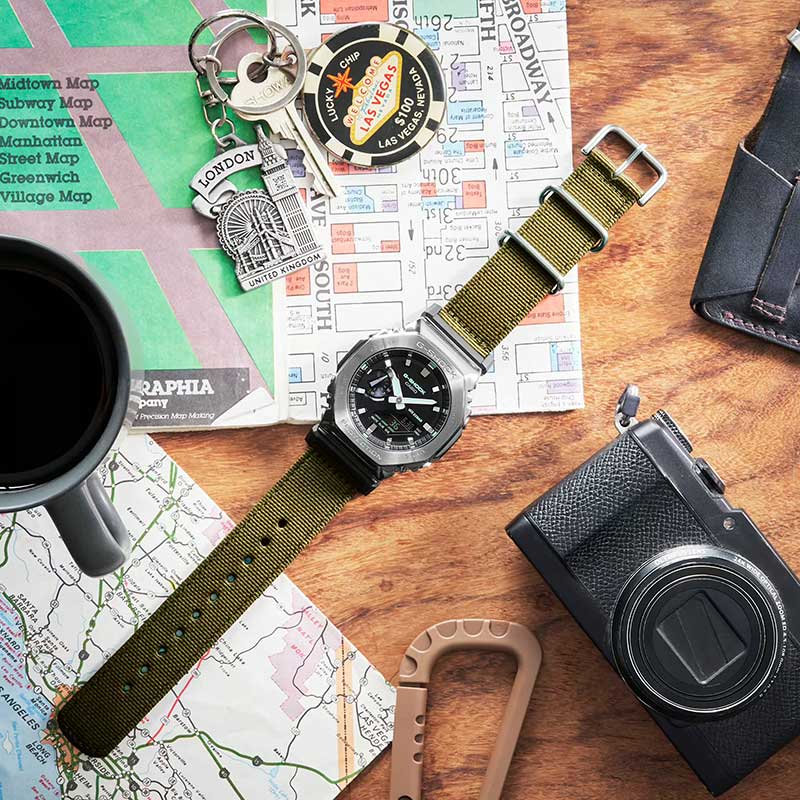 Make this Father's Day special by gifting your adventurous Dad a Casio G-SHOCK watch. Designed to endure extreme conditions like shocks, water, and mud, these rugged timepieces are the ultimate outdoor companion. With a wide range of models available at various price points, there's a G-SHOCK watch that fits every budget without compromising on quality or style.
Casio G-SHOCK watches are renowned for their durability, making them perfect for outdoor enthusiasts. Shock resistant and built to withstand the elements, these iconic watches can keep up with any adventure your Dad embarks on, even if that adventure is only in his backyard! The GM-2100 model shown above has a rugged canvas band and a stainless steel watch face with both analog and digital time displays. It even comes in a metal tin. Just slap on a bow and you're done!
Price: $230.00
Where to buy: Casio and Amazon
Zamat Butterfly Button Shaped Cervical Pillow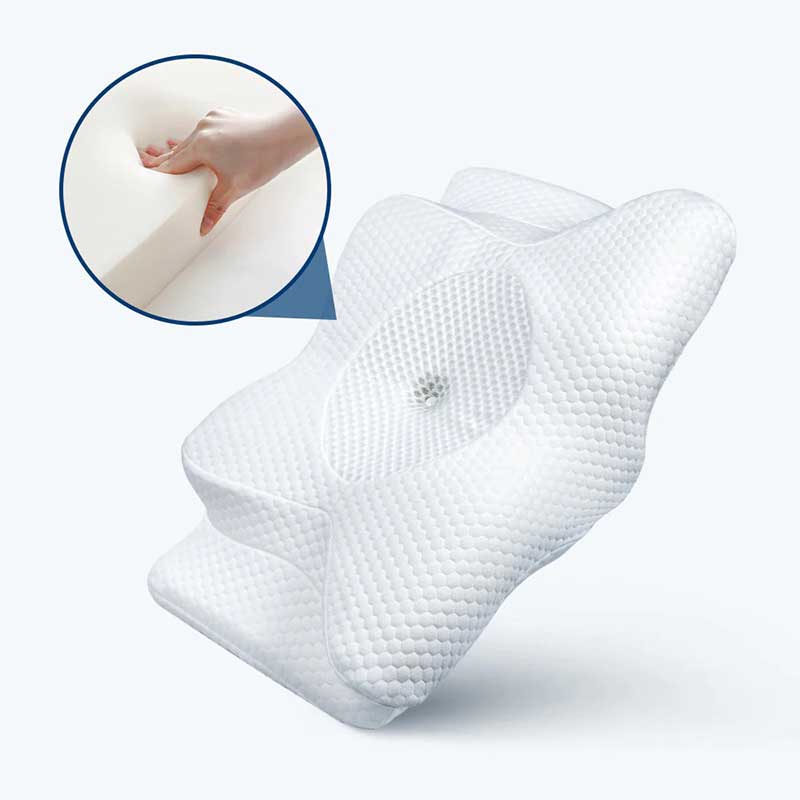 A sleep-deprived Dad is a grumpy Dad and no one wants a grumpy Dad, so here's another gift idea that can help improve Dad's life. The ZAMAT Butterfly Button Shaped Cervical Pillow is unlike any pillow I've ever seen before. It's been designed specifically to reduce neck and back pain to help provide a deeper more restful sleep. This pillow features a hollow design and a breathable pillowcase to keep Dad cool as he sleeps. The pillow has special contoured shoulder areas a cervical support area and an arm support area. No matter if Dad likes to sleep on his back or side, the ZAMAT Butterfly Button Shaped Cervical Pillow should help improve his sleep.
Price: $69.99
Where to buy: zamatsleep.com (Save 15% with coupon code: GG15 minimum purchase of $35)
Snacks of Substance low carb cookies and brownies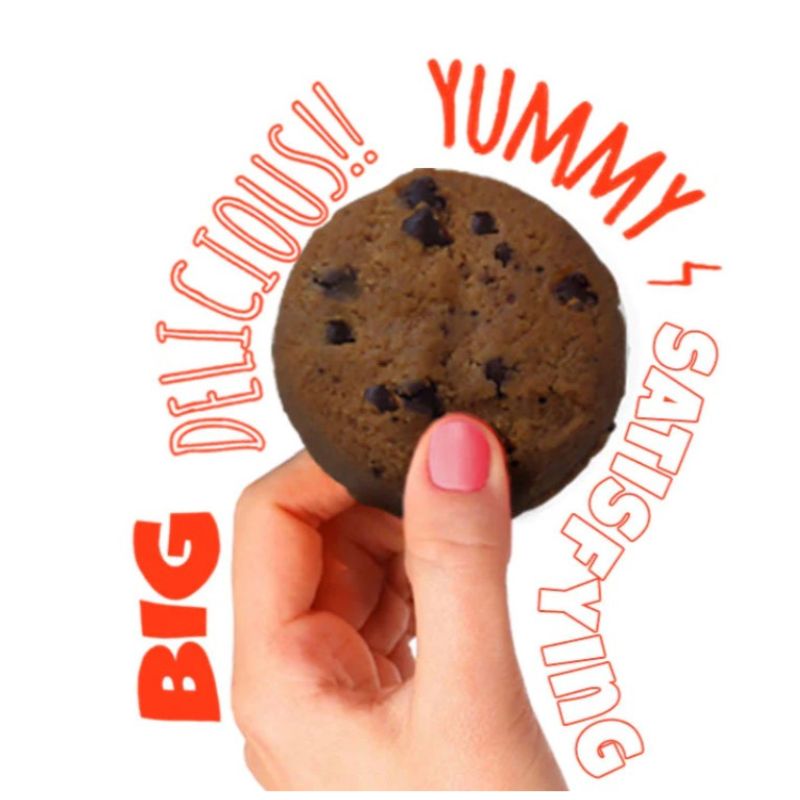 If your Dad is into healthy eating but still loves sweets, he will love these treats from Snacks of Substance. These plant-based gluten-free cookies and brownies have great ingredients, and great taste without a lot of sugar. They sent me 2 of their truffle cookies to try and they were amazing not only in the way they tasted, but the cookies were larger than most other healthy snacks. Even better was that each cookie was only 100 calories! Dad can have a cookie and not feel guilty about wrecking his healthy way of eating. Snacks of Substance makes micro batches of their cookies so you'll always get fresh cookies that you'll need to put in the fridge. They have classic chocolate chip cookie dough cookies and brownies, and chocolate chocolate chip cookies and brownies.
Price: $36.00 – $42.00 for a dozen
Where to buy: snacksofsubstance.com
Gerber Armbar Scout multi-tool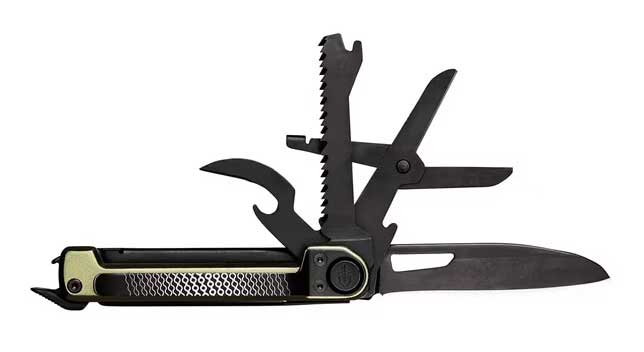 Compact and cleverly designed, the Gerber Armbar Scout is a multi-tool that fits conveniently in your dad's pocket. It features a 2.5-inch blade, perfect for everyday tasks like opening packages or handling quick cutting needs. Additionally, this tool offers a pair of spring-loaded scissors for precision cutting when necessary.
The Armbar Scout also includes a handy bottle opener, because even DIY enthusiasts need to relax and enjoy a cold beverage. There's also a can opener, a saw, and even a hammer!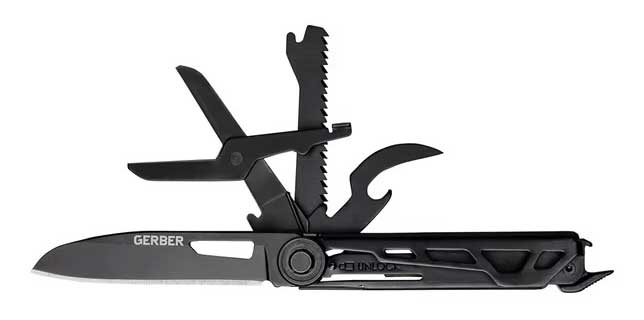 Available in green, burnt orange, and onyx (black), the Gerber Armbar Scout is a heavy-duty tool that is backed by a limited lifetime warranty to give Dad years of use.
Price: $50.00
Where to buy: gerbergear.com
Gutter Sense Gutter Cleaning Tool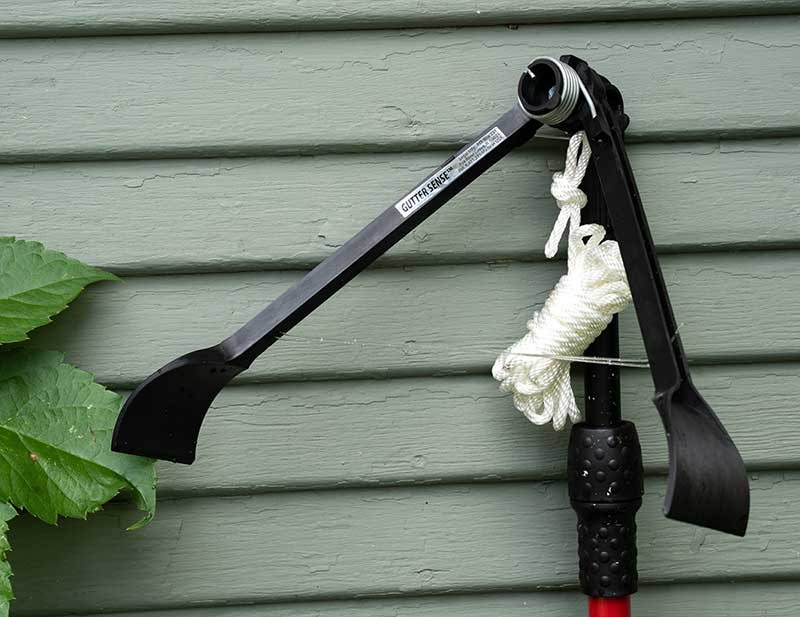 The Gutter Sense Gutter Cleaning tool will make Dad happy for two reasons. First of all, it will save him time and secondly, it makes cleaning gutters easier. Usually, the chore of cleaning the gutters brings with it the task of dragging out an extension ladder, but with the Gutter Sense, Dad will keep his feet firmly on the ground. This tool fits on a pole (not included) and is like a pair of salad tongs that can grab leaves and other accumulated material in the gutter.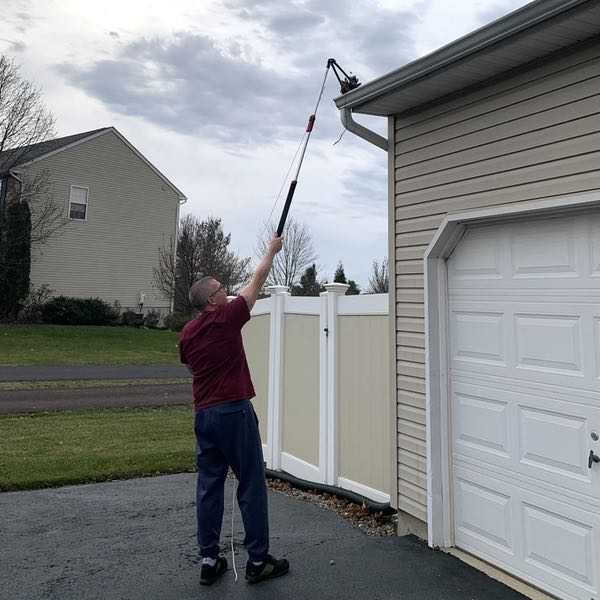 Our own Bob Patterson did an in-depth Gutter Sense Gutter Cleaning tool review and this is what he had to say about it:
The Gutter Sense is wonderfully simple to operate, but it does take a few minutes of practice. You'll probably need to work around some of those support rods in your gutter, and spend a little time getting used to positioning the tongs properly. Fortunately, the lightweight unit is easy to maneuver, and the tongs respond with a simple light pull.
Gutter Sense is proudly made in the USA and all components and labor are sourced in the Chicago area.
Price: $33.99 
Where to buy: guttersense.com and Amazon
PGYTECH CreateMate High-speed Card Reader Case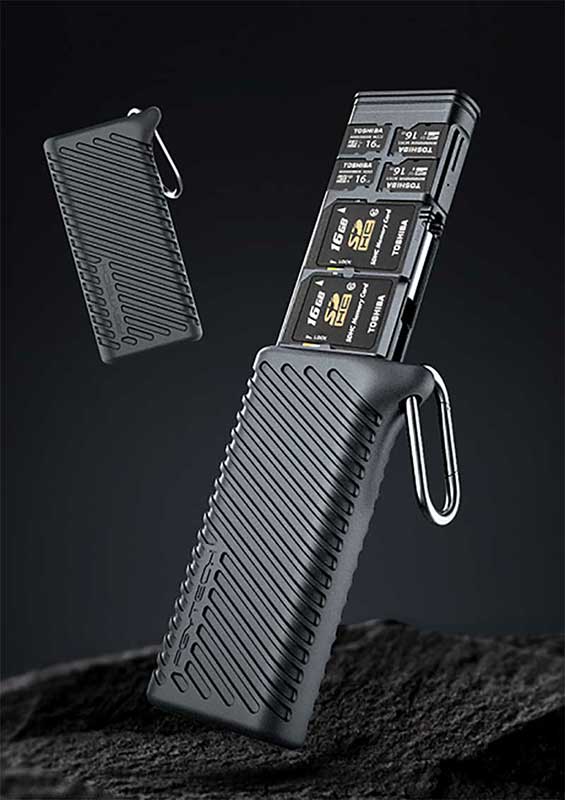 This is a cool gadget for Dad that not only helps him organize his SD and microSD cards but it also functions as a card reader. That means it's an all-in-one device that will save room in Dad's pocket or gear bag.
The PGYTECH CreateMate High-speed Card Reader Case offers:
Transfer Speed Up To 312MB/S
Stores SD*4, TF*4, Nano SIM*2, Eject Pin*1;
Built-in USB 3.1 Chip
The PGYTECH CreateMate High-speed Card Reader Case is a nice gift for a Dad who likes to do photography with digital cameras or even with drones.
Price: $39.95
Where to buy: PGYTECH.com and Amazon
ISOtunes LINK 2.0 headphones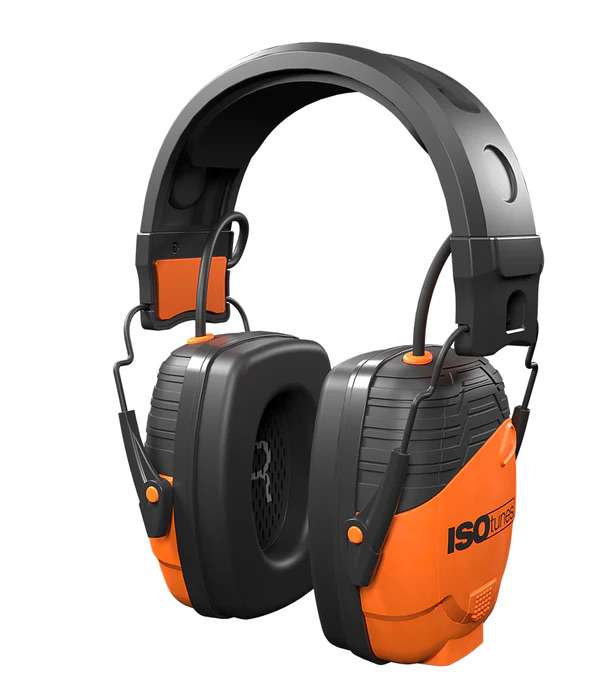 If your Dad likes to listen to his favorite tunes or podcasts while he mows grass or works with loud tools, then he'll definitely appreciate a pair of ISOtunes LINK 2.0 headphones. These over-the-ear headphones provide OSHA-compliant hearing protection and the built-in SafeMax™ Technology limits volume to 85 dB. With the ISOtunes LINK 2.0 headphones Bluetooth headphones, he'll be able to enjoy music and even calls if you opt to buy the optional boom mic while also protecting his hearing.
Price: $119.99 (Add the LINK 2.0 and Boom Mic to your cart for $10 off your total purchase with code BUNDLE10)
Where to buy: isotunes.com
Camp & Go outdoor gear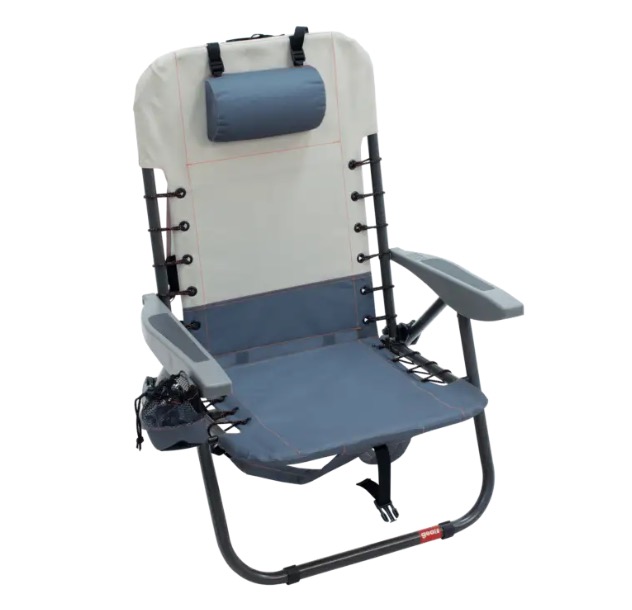 For Dads that like to enjoy time in the great outdoors, these two gift ideas from Camp & Go will keep Dad comfortable while camping or even at home in the backyard. The Camp & Go Steel lace up backpack chair (shown above) is a comfortable folding lounge chair that has padded straps on the back that allow you to carry the chair on your back just like a backpack while you're hiking to your camp location. Not only is this chair comfortable to sit on, but the angle is adjustable for even more comfort and you can put your favorite beverage in the built-in cup holder.
Price: $79.99
Where to buy: Shelterlogic.com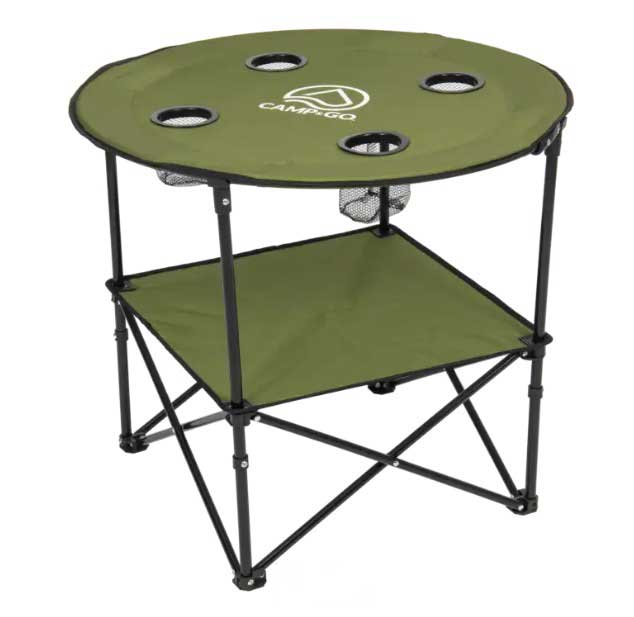 To go along with the chair, you need a table and the 28″ diameter material round portable table has 4 built-in cup holders and two surfaces that you can put your gear on. This table folds up and stores in a zippered carrying case for easy transport.
Both of these items from Camp & Go are really well made and designed to last for years of use and enjoyment.
Price: $33.99
Where to buy: Shelterlogic.com
EZVIZ Outdoor Auto-Zoom Tracking Camera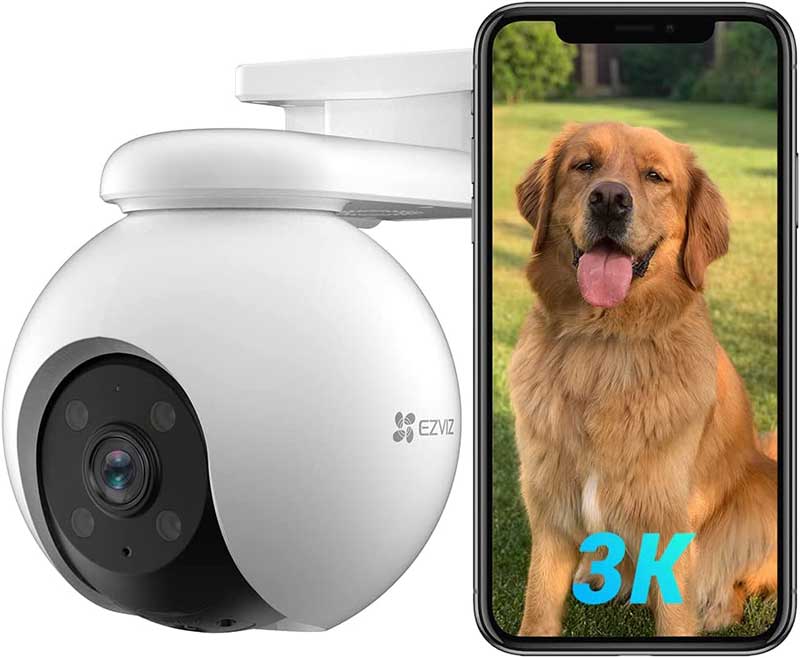 Dad will love the EZVIZ H8 Pro outdoor security camera which uses an on-board AI algorithm to detect people and car activity and motion. Its onboard AI also recognizes a waving hand so that children and the elderly, who are not necessarily very tech-savvy, can send video calls to the user's phone. When in action, the H8 Pro 3K can watch over a large garden or any outbuildings effortlessly, while freeing users from constant checking thanks to its smart notifications which cut down on false alerts caused by swirling leaves or flying birds or insects. Other features include 360° panoramic pan and tilt coverage, auto tracking, active defense with siren and strobe light, two-way talk, and color night vision. It can even inform users when an unknown vehicle parks on the property area without permission.
Price: $149.99
Where to buy: Amazon
T-REX Brute Force Duct Tape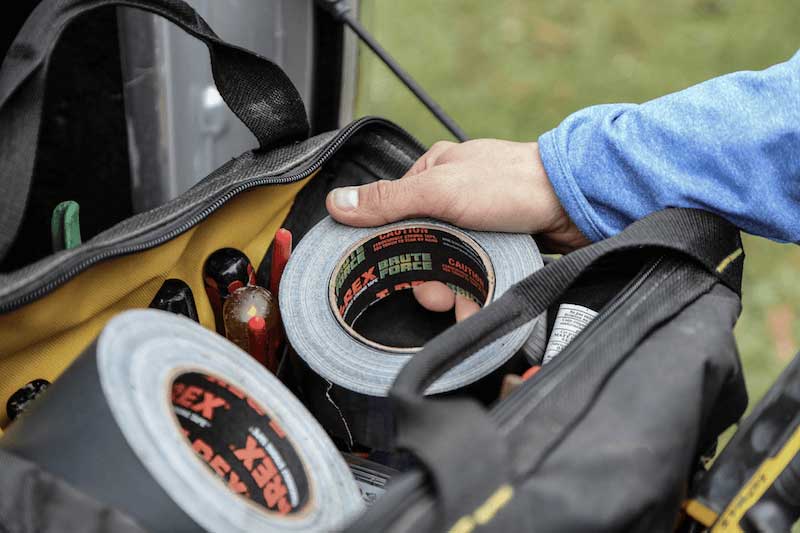 Dads love to fix stuff and if you can't fix something with duct tape then it just can't be fixed right? Well, that might have been true BEFORE there was T-REX Brute Force Duct Tape. This duct tape is on steroids and makes the regular stuff seem wimpy. This tape can hold 700+ pounds of weight. Yes, you read that correctly, over 700 pounds! This is extremely strong duct tape, super sticky, and it's waterproof too! You can get a 25yd roll for $16.59 on Amazon.
Price: $16.59
Where to buy: Amazon