We use affiliate links. If you buy something through the links on this page, we may earn a commission at no cost to you. Learn more.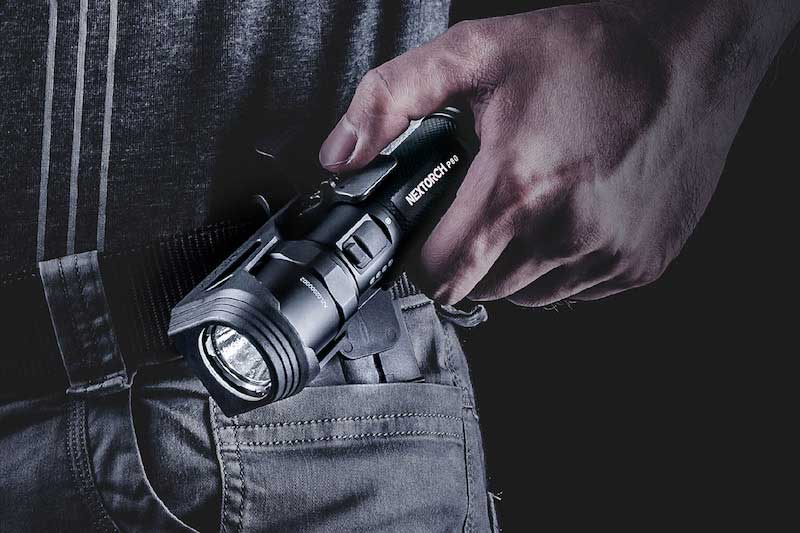 NEWS – A good flashlight is just one of those versatile gadgets that's always good to have around. Whether it's a power outage or a late-night venture to walk the dog, a reliable flashlight is an excellent everyday carry item. 
The P80 Rechargeable Pocket Torch is an incredibly durable flashlight with a max brightness of 1,300 lumens. It's bright, adjustable, waterproof, and you can get one now for only $49.99. 
A flashlight you might have for life
You can't always predict when the lights will go out, but you can certainly prepare for it. The P80 has four illumination settings with respective brightness of 25, 350, and 1,300 lumens. As a comparison, a car's high beams, on average, can only get up to 1,200 lumens. The fourth setting is the strobe, which you can activate with its own dedicated button so you don't have to cycle through every brightness setting to find it. 
Fully charged, the P80 could last up to 60 hours on its lowest setting and two hours on its highest. You can easily check the remaining battery using the LED indicator. When it's time to recharge, you can use any compatible USB-C cable for direct charging or insert the included rechargeable NexTorch battery. 
Your purchase includes a USB-C cable, lanyard, spare O-Ring, and a product manual so you can get to know all the cool features of your flashlight. The lanyard could be useful if you're worried about dropping your light and scratching it, but the two-meter impact resistance should keep it working just fine even if it falls once in a while. 
The P80 is made from aerospace aluminum 6061-T6, a common material used in high-end flashlights due to its durability. Its construction also boasts IPX7 waterproofing, which makes the P80 a formidable piece of equipment. 
Save on a highly rated, durable LED flashlight
This portable and powerful flashlight has a 4.6 out of 5-star rating on Amazon, and one customer wrote, "By far one of the best flashlights I've had. Replaced my duty flashlight and beats any other flashlight I've had or bought."
If you're looking for a new EDC flashlight, check out the P80 from Nextorch. Grab the P80 Rechargeable Pocket Torch now for just $49.99 (reg. $59) and deftly handle blackouts and midnight adventures.
Prices subject to change.