We use affiliate links. If you buy something through the links on this page, we may earn a commission at no cost to you. Learn more.
REVIEW – Like many of us these days, I work at my computer a lot.  I have a laptop, but that spends most of its life plugged into a docking station, so a good external keyboard and mouse are critical components.   The Logitech MX Master series have emerged as go-to products for professionals across many fields.  Now, these devices have been updated with some Mac-specific features, perhaps making them an even better option for Mac-based users.
What are they?
The Logitech MX Mechanical Mini Keyboard for Mac and MX Master 3S Mouse for Mac are mac-specific versions of the same products reviewed on The Gadgeteer earlier in 2022.  They are a high-end customizable wireless mouse and keyboard, designed specifically for Macs. 
What's in the box?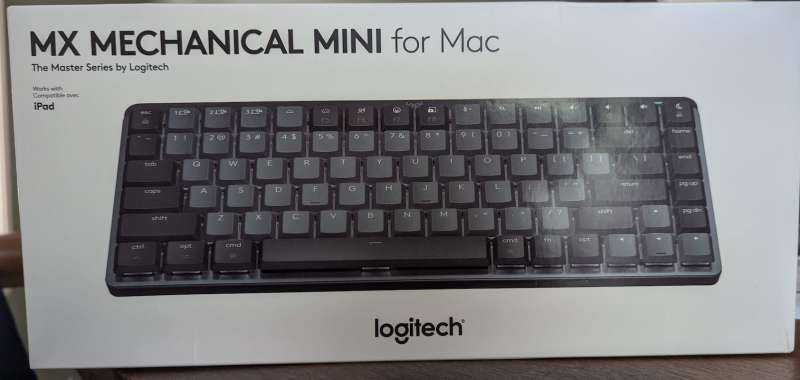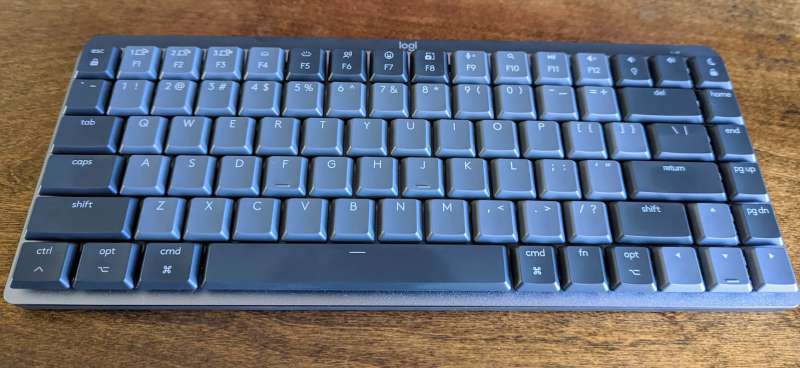 MX Mechanical Mini for Mac Keyboard

Keyboard

USB-C to USB-C charging cable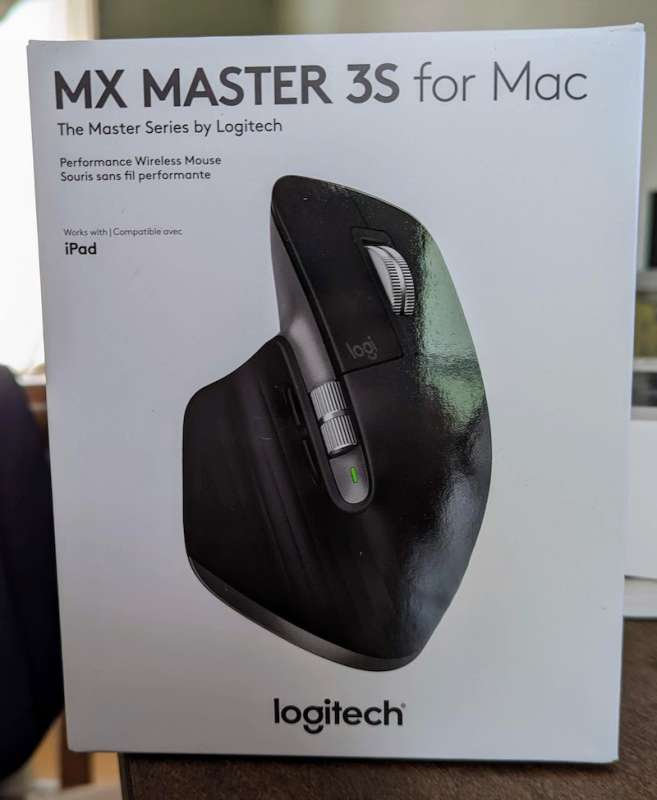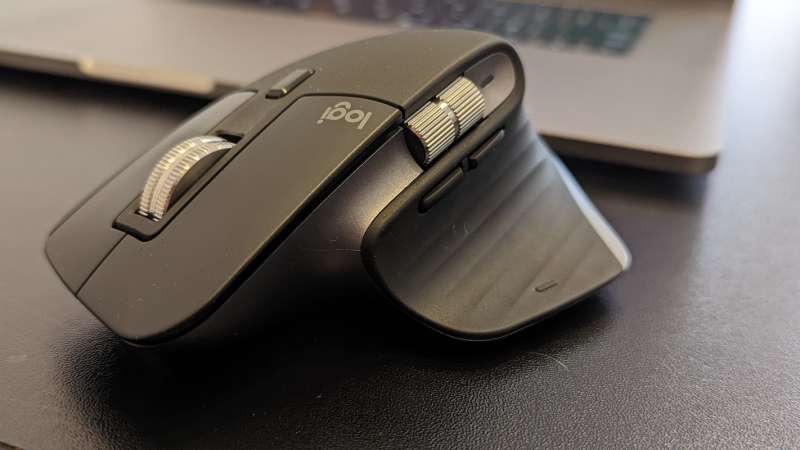 MX Master 3S For Mac Mouse

Mouse

USB-C to USB-C charging cable
Updates for Mac
Because we have reviewed the original versions of these products recently, I will focus on the updates and unique features that make the keyboard and mouse specific for Macs.  There are three changes that both the keyboard and mouse share.  First, neither includes the Logi Bolt USB Receiver dongle.  They will still work with dongles that you have, but they are not included like they are with the original versions.  Perhaps this is due to the dongles being USB-A, and new Macs being exclusively USB-C.  Seems that a more elegant solution would have been to include a USB-C version of the dongle, but out of the box, your only option to connect is with Bluetooth.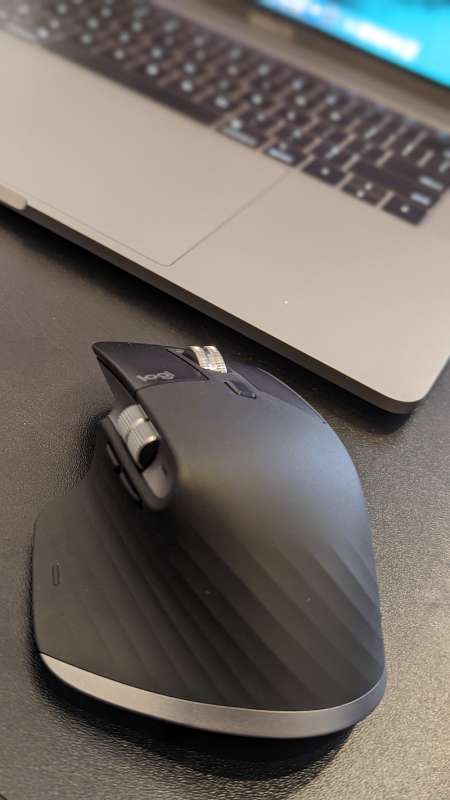 Another change is that the charging cables are USB-C to USB-C.  The original versions include USB-A to USB-C connectors, again driven by the limited port available on Macs. The last and most innovative change with the Mac-specific versions is what Logitech calls "Flow."  This is where you can pair your keyboard/mouse with two of your apple devices, have both devices open on your desk, and move your mouse, files, and images across devices seamlessly.  The keyboard follows the mouse.  I was skeptical of this, but once it was set up, it actually worked very well.  If you are commonly using a laptop on your desk and adding things to an iPad for when you're on the go, this might be a great feature.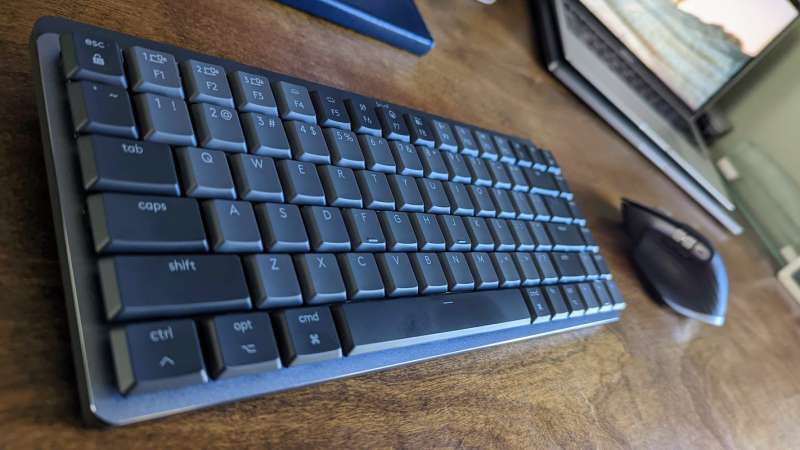 Logitech MX Mechanical Mini Keyboard for Mac:  The original version of the MX Mechanical keyboard is available in 3 different switch types, that mostly have to do with key feel.  You can choose between tactile quiet, liner, and clicky.  The Mac version is only available tactile quiet.  If that works for you, great!  If not, perhaps the original version of the keyboard is a better option.  The keyboard layout is Mac-specific and includes keys for screen brightness, dictation, screen capture, mic mute, and volume.  
Logitech MX Master 3S Wireless Mouse: The Mac-specific version of the iconic MX-Master 3S Mouse is largely the same as the original version. The biggest difference is "Flow" allowing seamless use across OS and devices, and colors that complement your Mac. 
Performance
The physical performance of the keyboard and mouse is largely as previously reviewed. Setup was very easy, following the simple instruction stickers on both devices.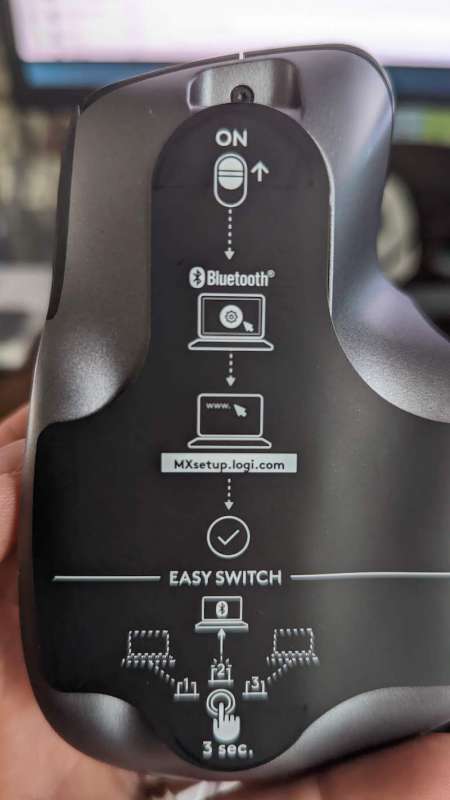 Both devices feel great to use, like a natural extension of my hands.  I have been using the Apple Magic Keyboard exclusively for the last few years, which is a very low profile keyboard with minimal switch travel.  I was unsure if I would like a mechanical keyboard, and initially, I hated it. However, after using it for a few weeks, I have grown to enjoy the feel.  My only gripe is the right shift key is about half the width as on the Apple Magic Keyboard, and I constantly miss it. I'm working to modify my typing to accommodate it, but it's taking some time!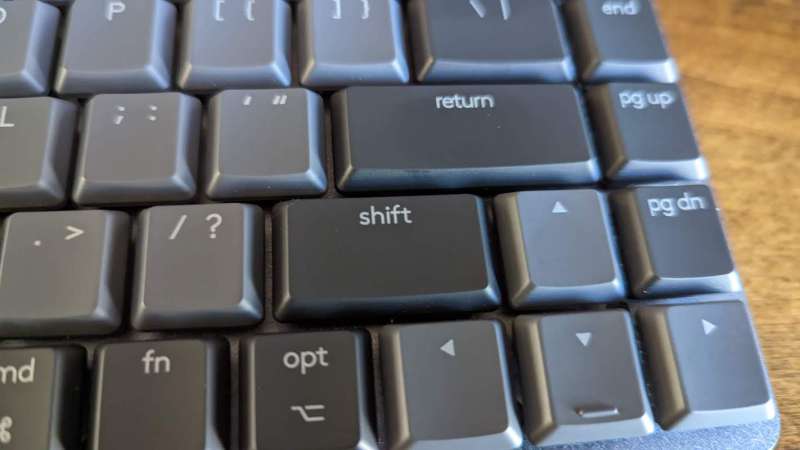 The mouse feels amazing in my hand, and the 8K DPI tracking optics make for a very accurate mouse, which is especially noticeable on a large screen.  My only gripe with the mouse is that the programmable buttons seem inconsistent.  Using the Logi + software (free, and adds features, but is not required) I set the two thumb buttons to the universal copy and paste.  Unfortunately, these settings do not work all the time across all apps.  I've not been able to figure a pattern to why or when it doesn't work, which is even more frustrating. One thing for lefties to note – the mouse is right-hand specific.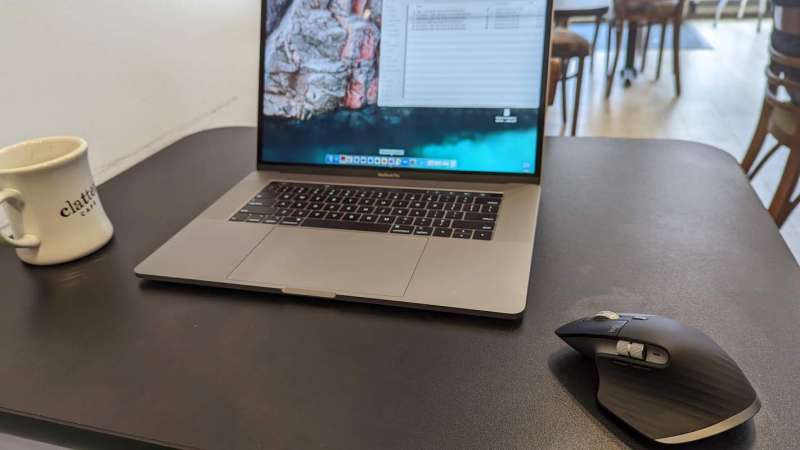 What I like
Both keyboard and mouse feel great in the hand(s)

The programmable buttons on the mouse provide a lot of options for customization

Very long battery life

Easy to switch between up to 3 devices
What I'd change
The keyboard can be a little slow to connect to the computer once the computer wakes up

The right shift key is pretty small

Inconsistent button programming
Final Thoughts
Logitech took two great products and customized them for Macs.  The changes are mostly modest, and I wonder if the things they took away (the dongles, for example) justify what was added.  The original versions of these products worked very well with Macs.  In fact, the original review was completed while connected to a Mac. If you exclusively use a Mac and really want those specific features, perhaps these are the products for you.  If you use devices across different OSs, take a look at the original versions of the MX Master products. 
Price:  Keyboard:  $149.99  Mouse:  $99.99
Where to buy: Keyboard:  Logitech or Amazon, Mouse:   Logitech or Amazon
Source: The sample for this review was provided by Logitech