We use affiliate links. If you buy something through the links on this page, we may earn a commission at no cost to you. Learn more.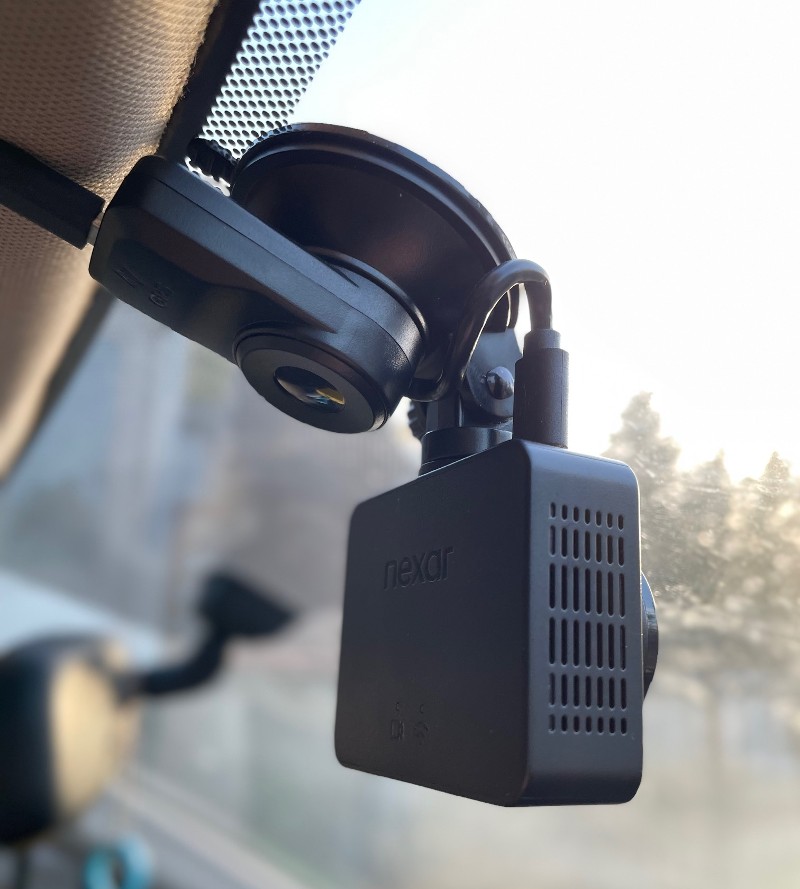 REVIEW – Even though my teenager has been asking for a dash cam for months, I never really saw the value in one… until I was recently T-boned by a driver who blew through a stop sign. Now I'm much more open to the idea, seeing firsthand how helpful that footage could have been for my insurance claim. We've been reviewing the Nexar Beam GPS dash cam for four weeks now, and I've realized these little devices can provide big help when you need it (though hopefully you never do).
What is it?
The Nexar Beam GPS dash cam is an HD front camera that is attached with suction to your windshield. We reviewed the 2022 model, which includes a 32 GB SD card, unlimited cloud storage, and parking mode.
What's in the box?
Nexar Beam GPS dash camwith internal SD card
Windshield mount
Dual USB cigarette lighter adapter
USB power cable
Installation tool and cable clips
Hardware specs
Brand: Nexar
Connectivity technology: wifi
Video resolution: 1080p
Mounting: Suction mount
Color: black
Control method: Touch
Product dimensions: 3.74″D x 6.26″W x 3.31″H
Weight: 14.4 ounces
Real angle view: 135 Degrees
Operating temperature: -4 to 158 degrees F
ASIN: B07ZPGSKLS
Batteries: 1 lithium-ion battery required
Design and features
Setup
The info packet in the box gave step-by-step instructions, as well as a link to a video, showing how to install this dash cam.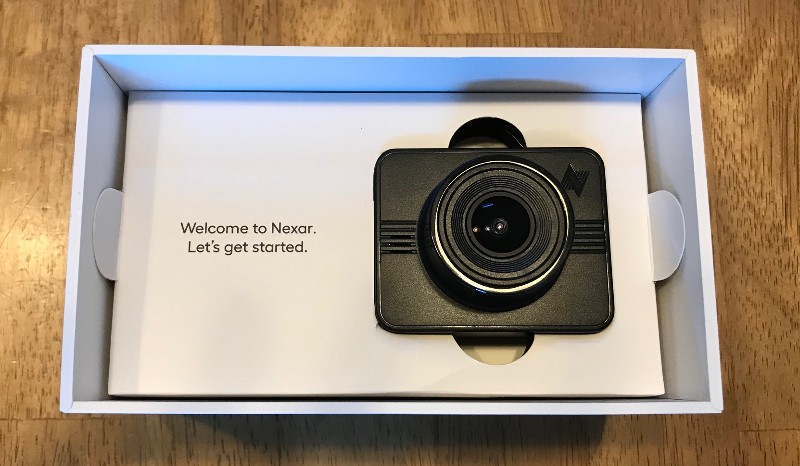 You slide the Nexar Beam GPS dash cam into the rotating head of the mount. Then you plug the mini USB cable from the mount into the camera's power port. For the long charging cable, you plug one end into the port at the top of the mount and the other into the USB charger, and then the USB charger into your power socket.
You remove the stickers from the camera lens and mount.
Once you find the ideal spot for your camera (they suggest behind the rearview mirror), you set the camera's angle and adjust the screw on the side to lock it into place.
You can use an installation tool to push the cable behind your ceiling fabric and even tuck it into the seal in your passenger-side door. It comes with cable clips for those who opt for a more simple, straightforward installation with cords showing but pushed out of the way.
You'll also need to download the Nexar app. Once you do that, the app will help you pair the camera with your phone. The dash cam will blink blue while waiting to be paired.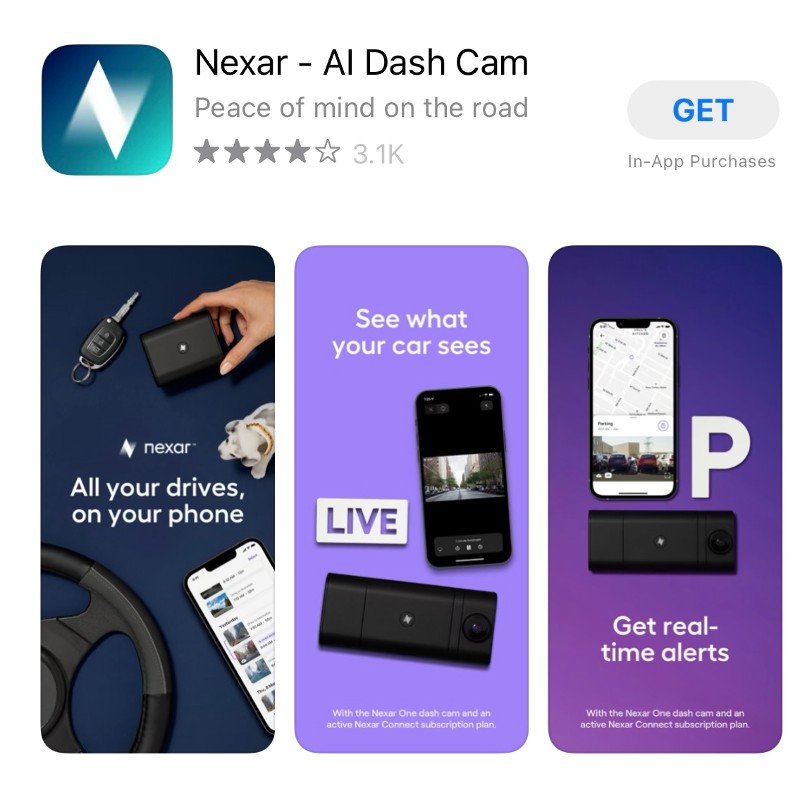 The Nexar Beam GPS dash cam is compatible with the iPhone 7 and above; Samsung Galaxy/S/Note 8 and above; Google Pixel 3 and below (Pixel 4 and 4a are incompatible); OnePlus 6 and above; Xiaomi Redmi Note 5, Redmi 5 Pro, Mi 6, Mi A2;  LG G6 and above.
Performance
The dash cam turns on or off automatically whenever you start or turn off your vehicle.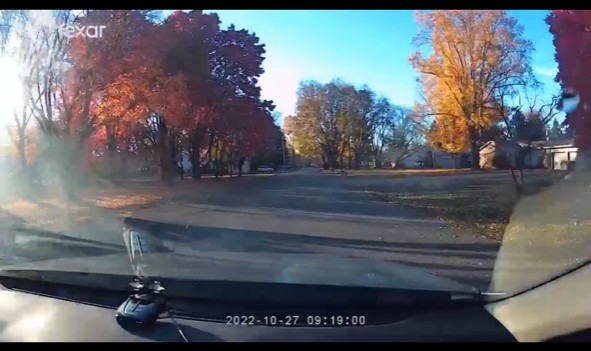 The lights are steady green when on/active; blinking red when an upgrade is in progress; steady red if problems/faulty camera; blinking blue when waiting for pairing; steady blue when paired with app.
Our light has never been steady red, we've had no issues at all with the Nexar Beam GPS dash cam itself.
Just remember to leave the Bluetooth paired on your phone to the dash cam so you have access to the footage. This makes sense, of course, but it's easy to forget.
When you complete a drive, it will give you a notification on the app that lets you watch back your drive, and save it (or part of the drive) if you like. We like that it saves to the SD card that's included, so it doesn't take up storage on our devices or charge a monthly service fee. We have the 32GB model. There are also options for 64GB ($148.95), 128GB ($174.95), and 256GB ($209.95).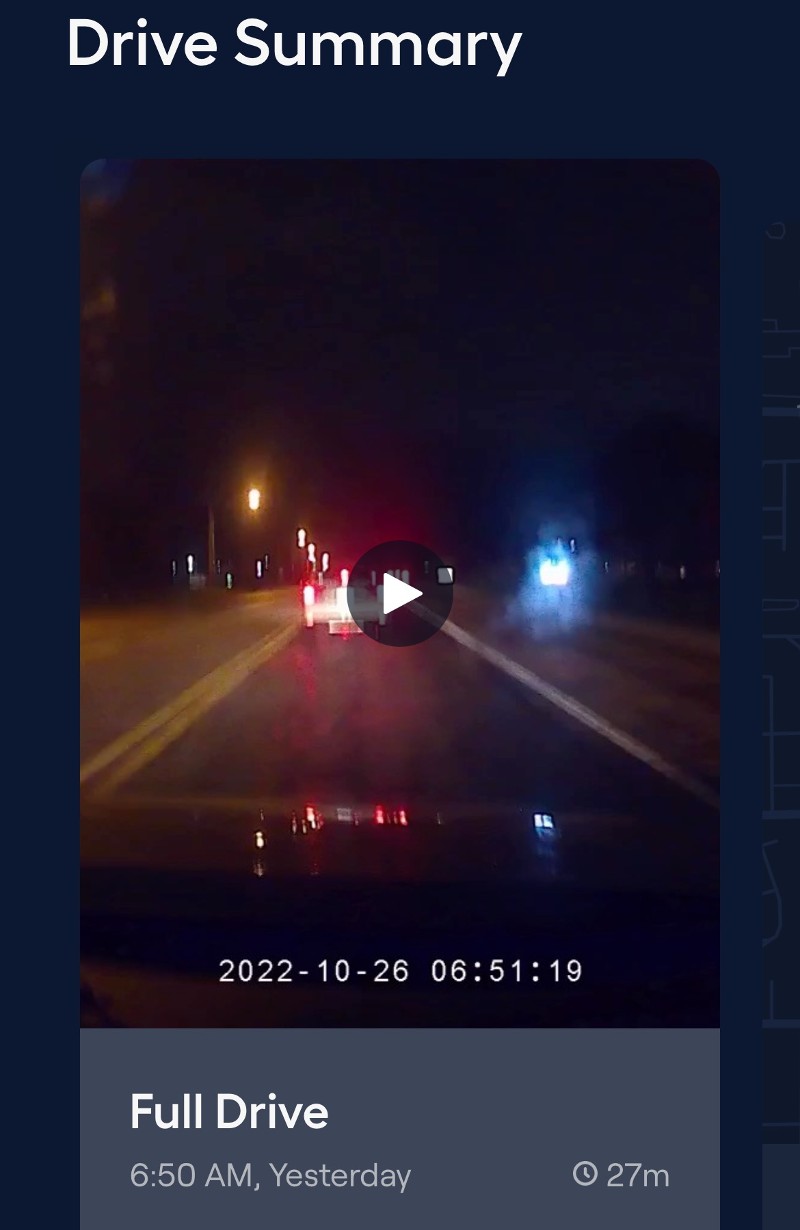 In the image above, it was dark and rainy, so you can compare the quality with the much clearer dry, daytime photo posted earlier. The video resolution is 1080 pixels, so it's not bad, but naturally, the weather and conditions can affect how crisp the picture is.
Here are two examples of the video quality on a clear day and at night.
The app also shows routes and timing, which could substitute for a tracking app.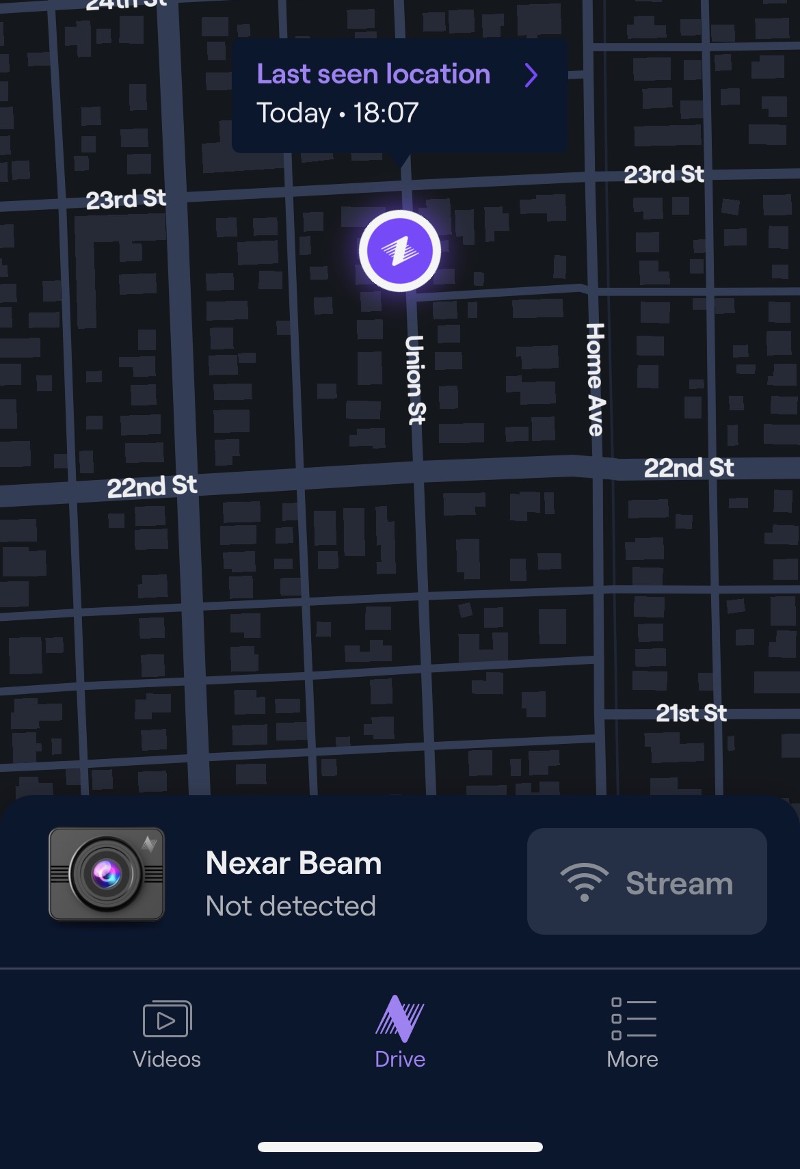 What's really interesting is that if you stop or turn quickly, it will automatically flag your drive as an "event." It saves and backs up events automatically to your Nexar cloud account. It will even sense your car moving when it's not started, so if you're hit while parked and the car's not even on, it will automatically record.
Hopefully, it's never needed, but Nexar can create post-collision reports with key information from a crash, including video footage, driving speed, G-force impact, and location. (This would have been so helpful with my in-process claim!)
Our issue with the Nexar Beam GPS dash cam had to do with the app occasionally not downloading videos. It didn't happen all the time, but sometimes it would list the recent drives, but no video would show up.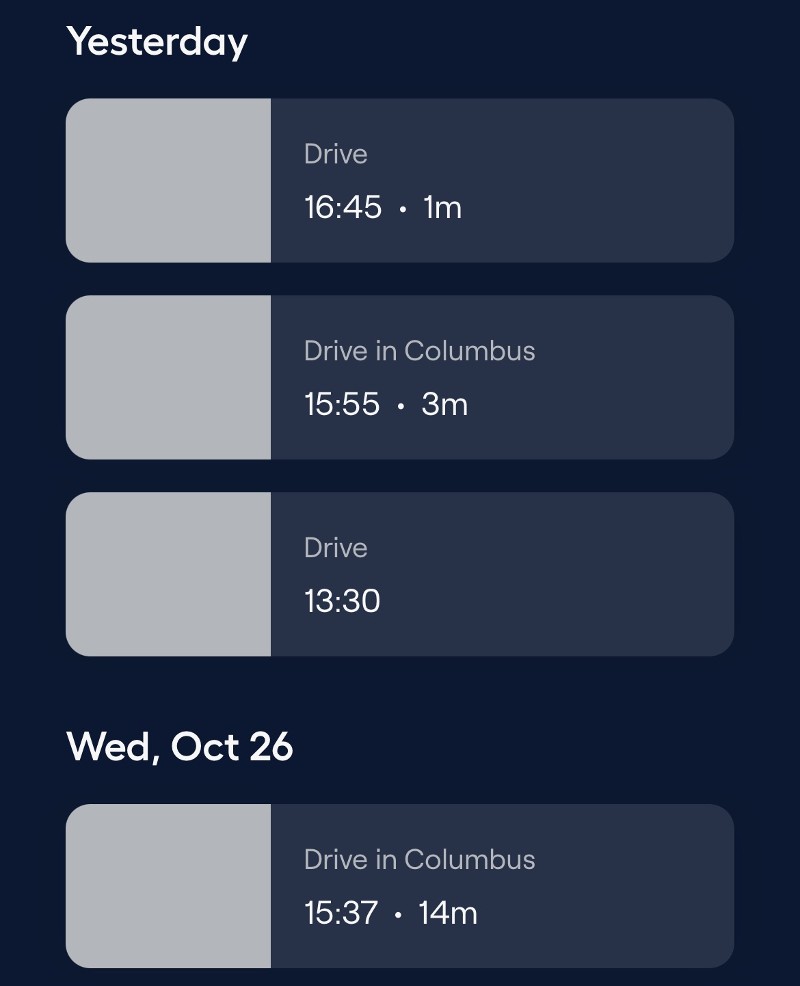 Our workaround for this was to open the app before starting a drive, and this seemed to resolve it.
What I like
"Event" flagging and post-collision reports
SD card; no service fee
What I'd change
Final thoughts
If you have a teenage driver (or even if you don't), the Nexar Beam GPS dash cam can save you a lot of stress for not much money.
Price: $129.95
Where to buy: Nexar and Amazon
Source: The sample of this product was provided by Nexar.