We use affiliate links. If you buy something through the links on this page, we may earn a commission at no cost to you. Learn more.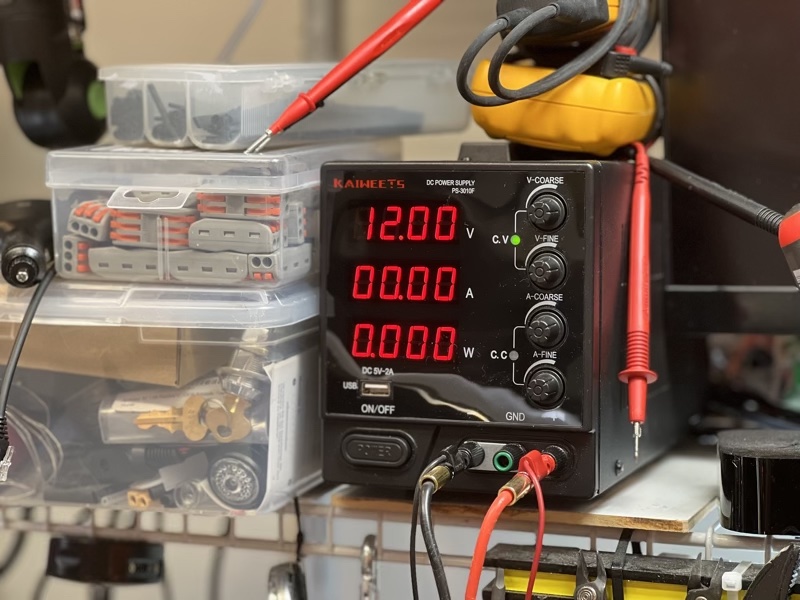 REVIEW – For as long as I've had a garage, I've always had a 12V DC power supply on my bench for testing various electronics and gadgets. With a variable supply and LED readout, the Kaiweets PS-3010F DC power supply just might find a permanent spot on my bench.
What is it?
The Kaiweets PD-3010F is a benchtop power supply rated for up to 30V and 10A of DC power.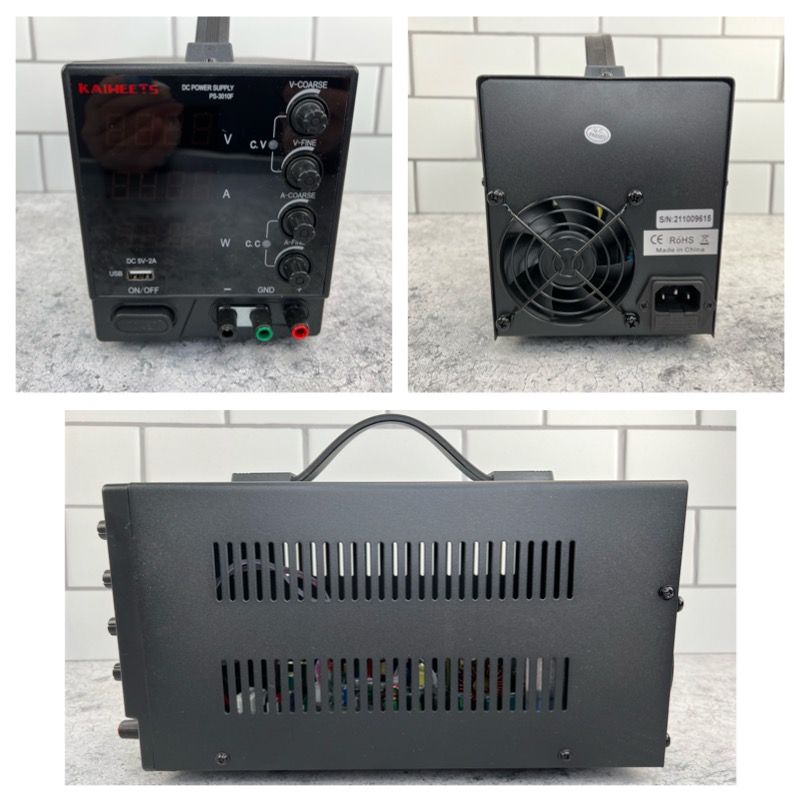 What's in the box?
I received the Kaiweets PS-3010F DC power supply, instructions, power cord, test leads, and multimeter leads.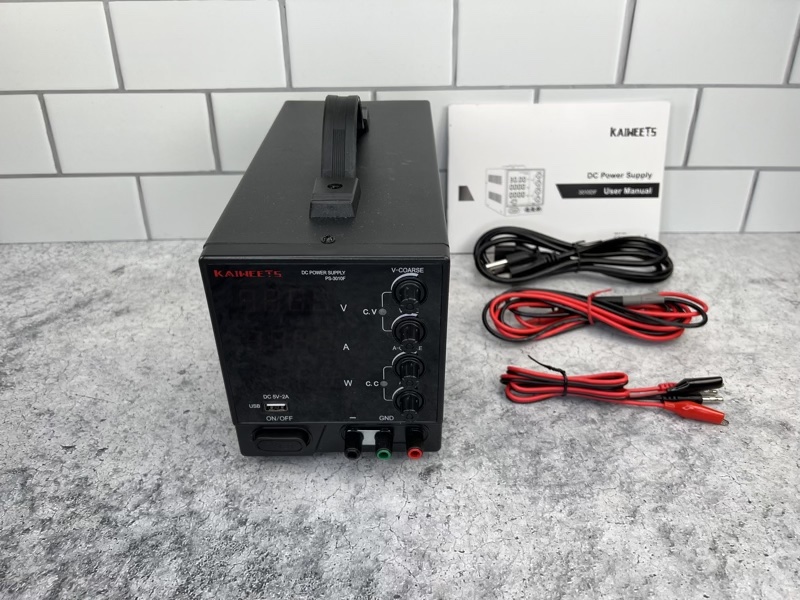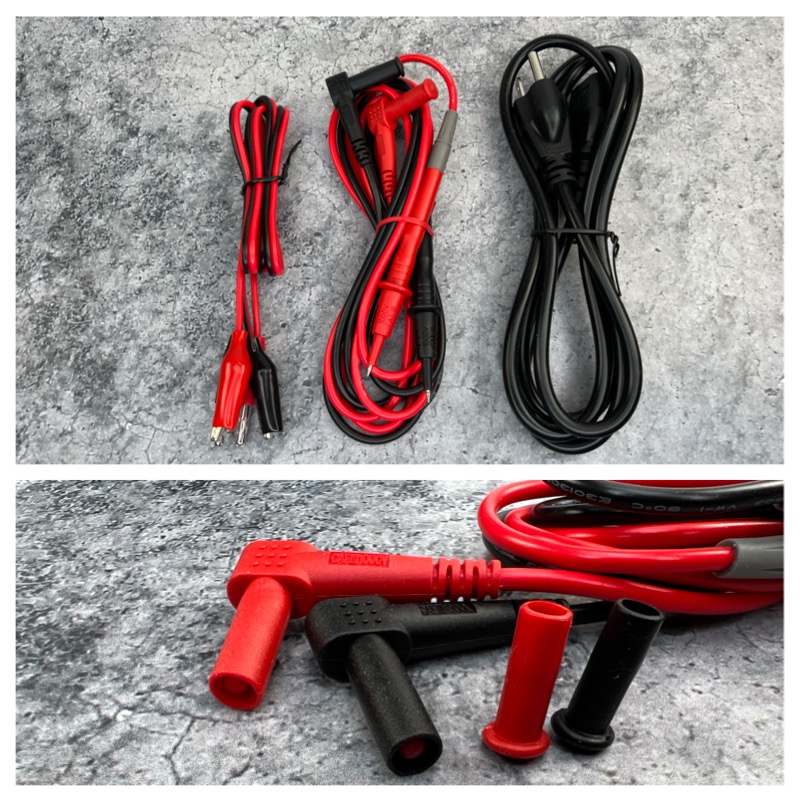 Hardware specs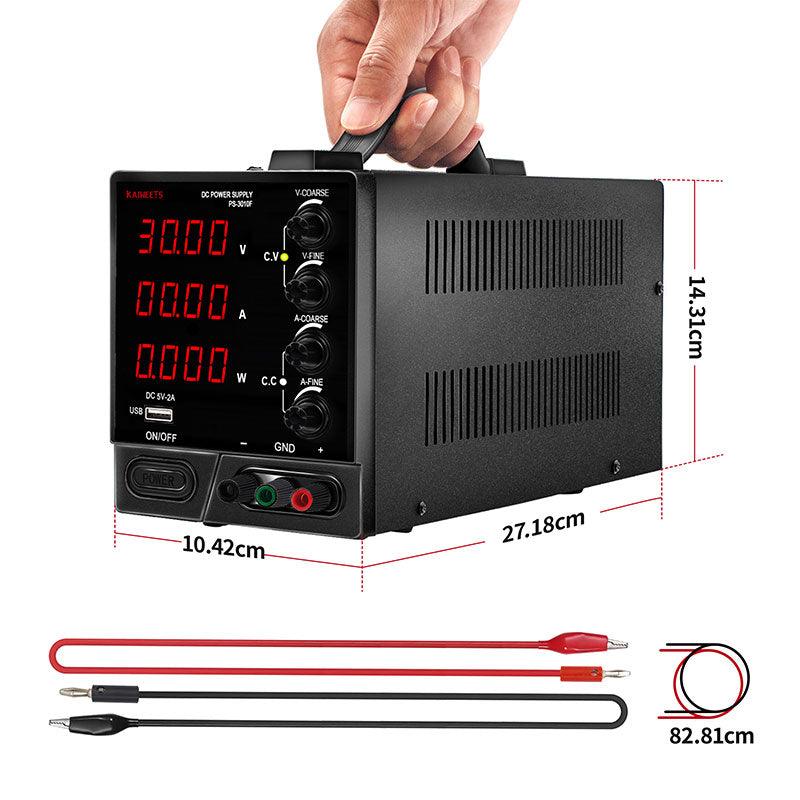 Item Weight: 2.50 KG
Product Dimensions: 11.2 x 5 x 6 inches
Material: PVC+Iron
Voltage: 30.00 volts
Specifications: Input voltage: 110V/220V(±10%)/60Hz (selector switch on the back )
Output voltage: 0-30V Output current: 0-10A
Constant Voltage State
Voltage stability: ≤0.1%+10mV
Load stability :≤0.1%+5mV
Ripple & noise : ≤20mV r.m.s
Constant Current State
Current stability: ≤0.1%+10mA
Load stability :≤0.1%+10mA
Ripple & noise :≤20mA r.m.s
Electrical outlet: The electrical outlets are compatible only for EU countries and USA
Instruction Manual: Link
Design and features
The Kaiweets PS-3010F DC power supply features LED displays for volts, amps and watts. Four knobs on the right side adjust voltage and current.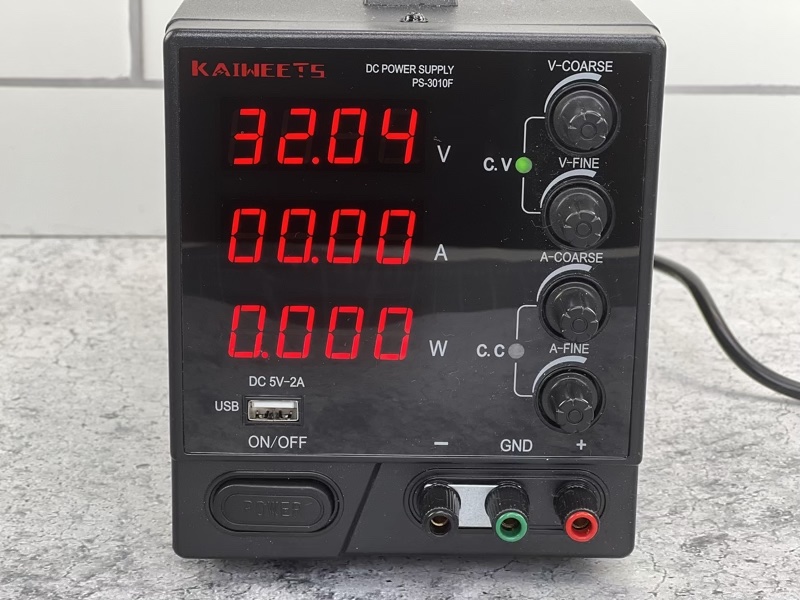 There's also a handy USB port (2A) in front.
There are two LEDs marked C.V and C.C. This stand for Constant Voltage and Constant Current. The steps to adjust them are a little tricky to describe, but the manual provides step-by-step instructions.
Performance
For fun, I connected my Fluke 77 multimeter to the Kaiweets PS-3010F DC power supply and tested at 32V and 12V.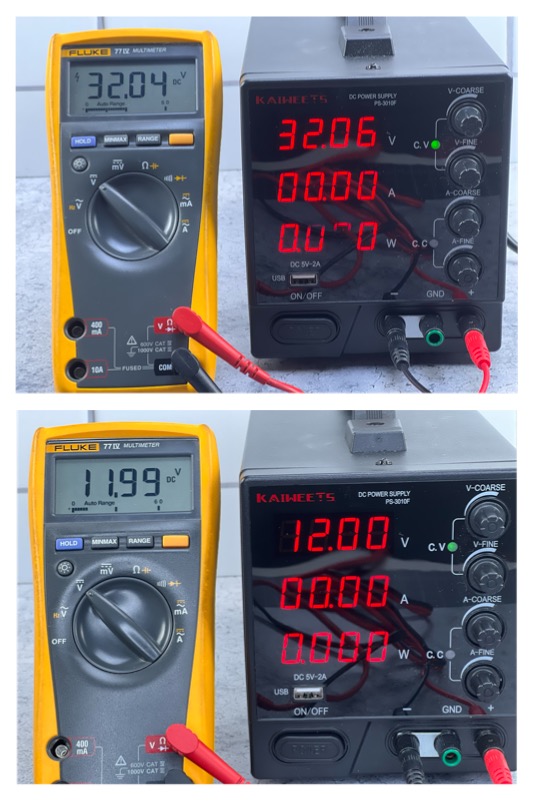 The supply voltage display was pretty close to the Fluke's measured voltage, within 0.02V.
I tested a 12V fan. It was neat to see the current draw and power.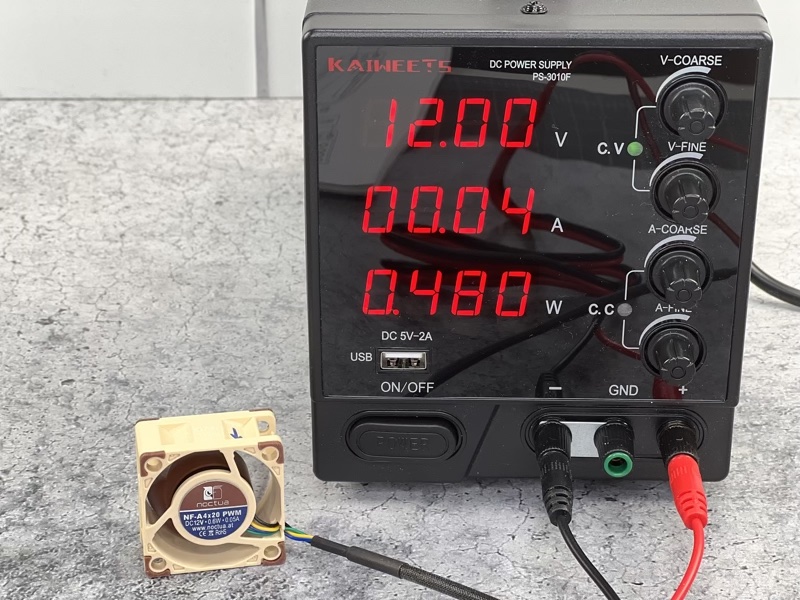 I also tested a flashlight head. It drew over 3A. The power supply made an audible hum. (Part of the LED display is cut out due to the camera)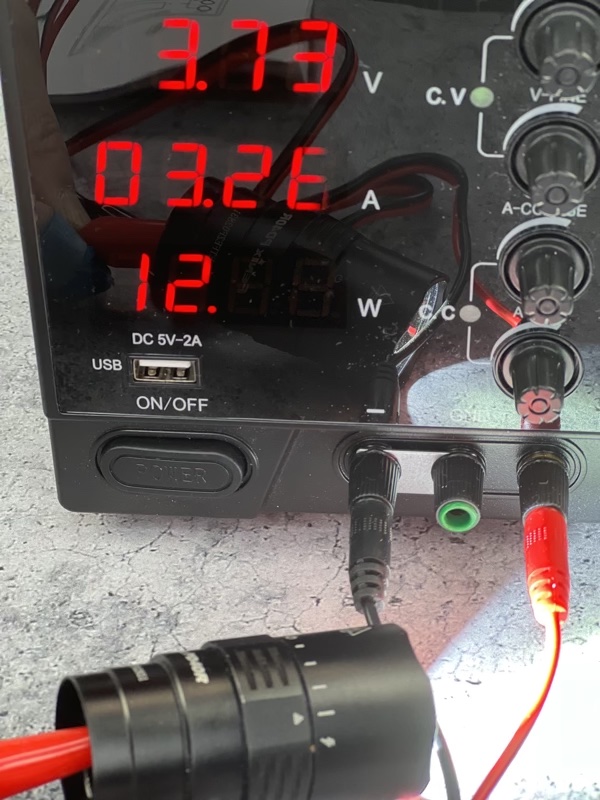 What I like
Large LED display
Coarse and fine adjustment for voltage and current
Handy USB outlet
What I'd change
Instructions for adjusting constant voltage/current are slightly bewildering. Keep that manual handy
Power supply makes noise at higher loads
Final thoughts
If you need a power supply with a range of voltages, the Kaiweets PS-3010F DC power supply might work for you. Just don't lose that manual!
Price: $99.99
Where to buy: Kaiweets (15% OFF with code: Julie15)
Source: The sample of this product was provided by Kaiweets.