We use affiliate links. If you buy something through the links on this page, we may earn a commission at no cost to you. Learn more.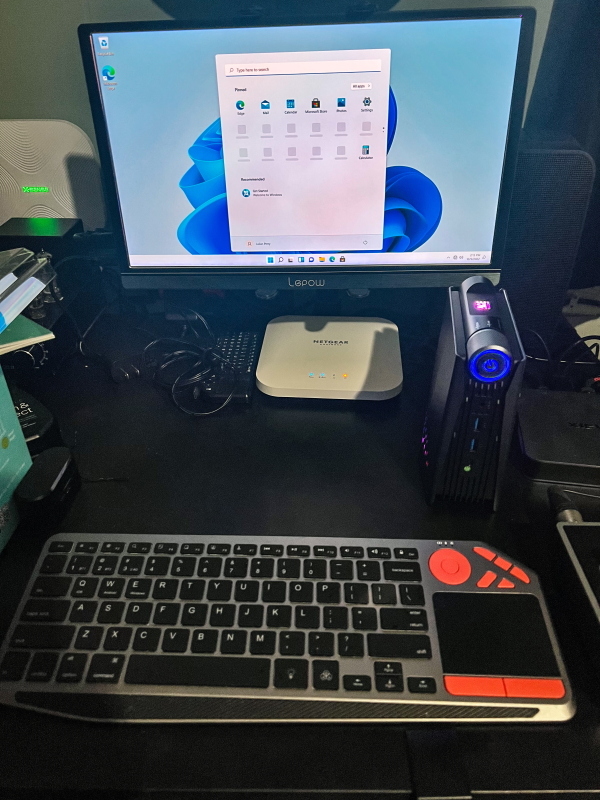 REVIEW – In November 2020, I tested and reviewed a mini PC that I really liked and that I still currently use as a part of my Podcast production workflow. However, it is somewhat underpowered for tasks like efficiently rendering large video files in raw format and editing high-resolution photos, etc. While I am not a gamer, I quickly became interested and excited when I saw the specs and possible potential of this ACEMAGICIAN AMR5 Mini PC. I have been testing it, and now I am ready to share my experience.
What is it?
The ACEMAGICIAN AMR5 Mini PC is also described as a mini Gaming PC. Its specs include an AMD Ryzen 5 5600U (up to 4.2Ghz) CPU, 16GB DDR4 ram, 512GB NVMe SSD, and Windows 11 installed. It features several connectivity ports including a 4K HDMI port, a DisplayPort, USB-C, WiFi 6, and Bluetooth 5.2.
What's in the box?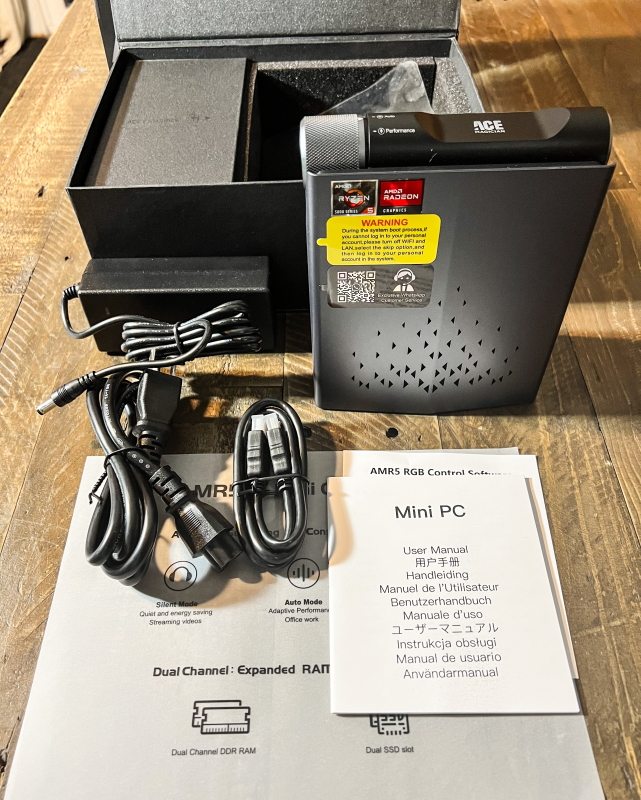 1 x ACEMAGICIAN Mini PC
1 x HDMI Cable
1 x AC/DC Power Adapter
1 x User Manual
Hardware specs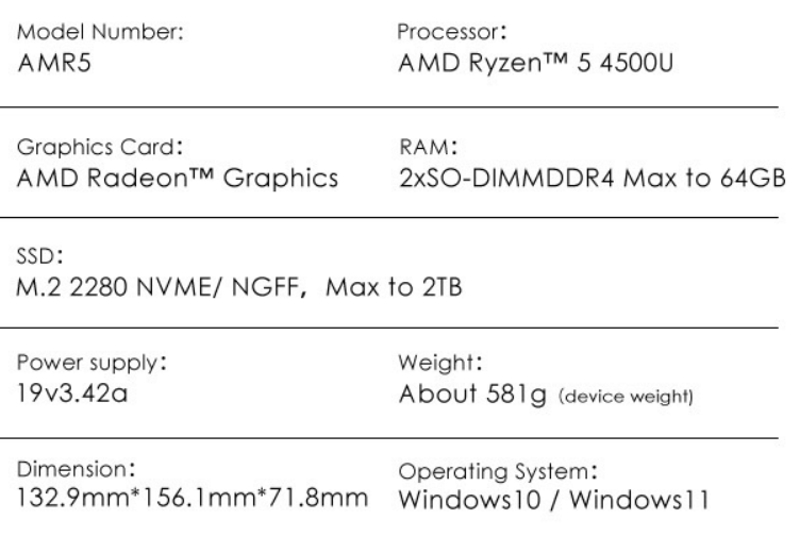 Design and features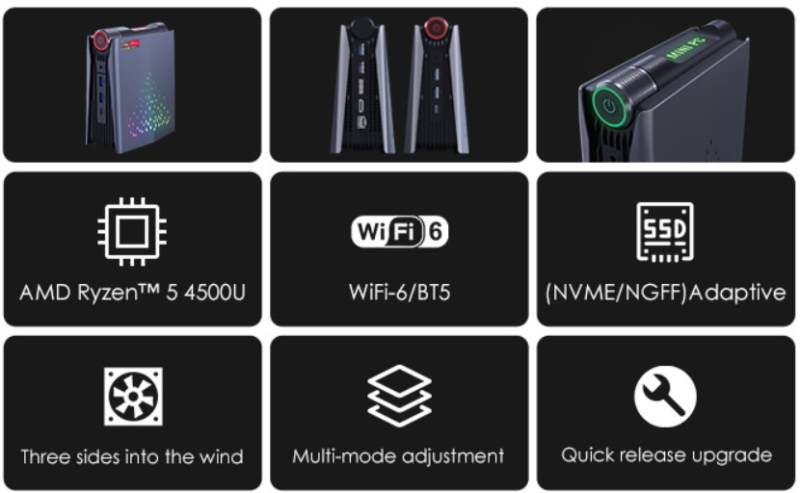 The ACEMAGICIAN AMR5 Mini PC is small and compact but stands vertically as opposed to many that lie horizontally.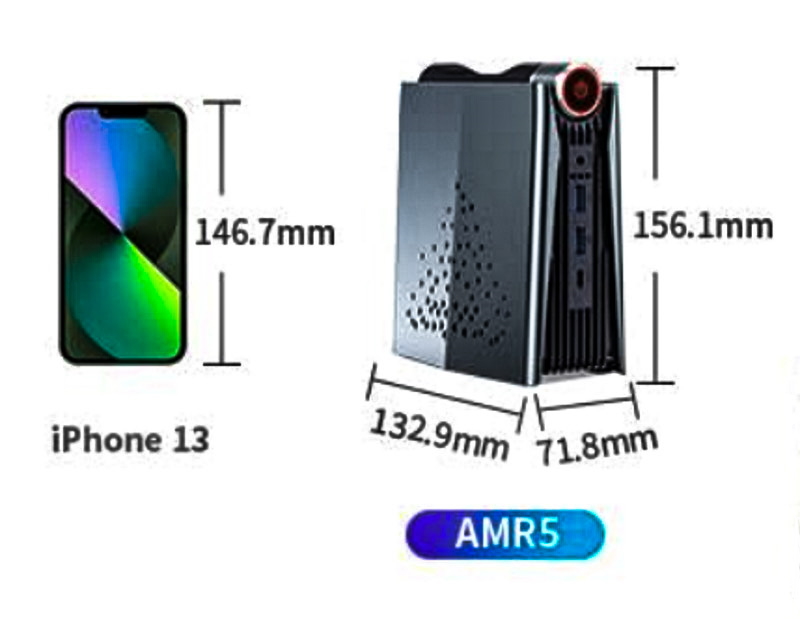 It has connectivity ports on the front and the back, with vents on the sides. When facing the front of the mini CP, the right side of the case is removable and connects to the frame magnetically. Under that cover, there are slots for the memory and data storage drives. On the top, there is the logo and a performance/mode selection knob that also functions as the power button when pressed from the front.
On the front from top to bottom: the power/mode button/knob, the audio/headphone port, 2 USB-A ports, and a USB-C port.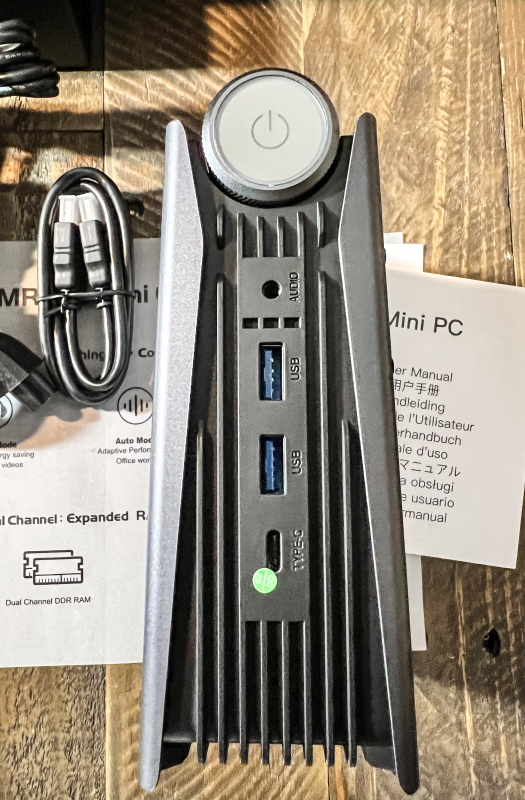 On the back from top to bottom: 2 USB-A ports, 1 DisplayPort, 1 HDMI port, 1 ethernet port, and the power port.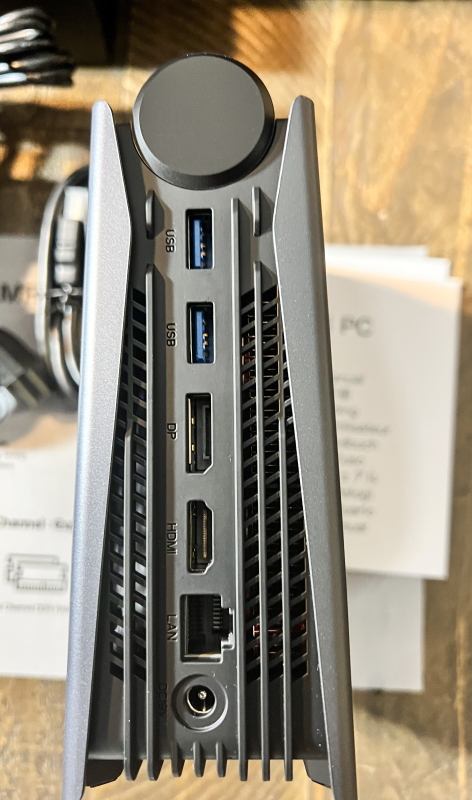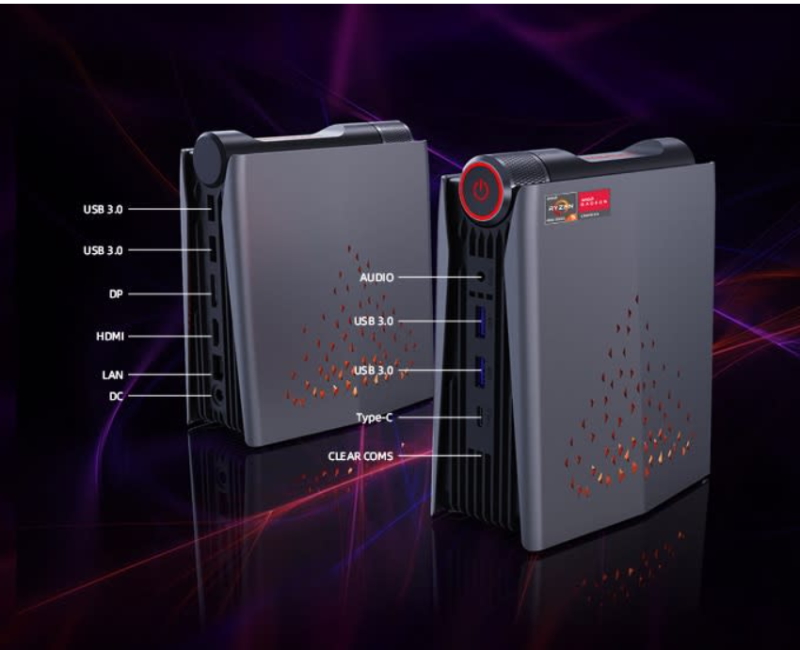 On the top, there is the logo that is backlit with colorful LEDs and the mode selector/power knob.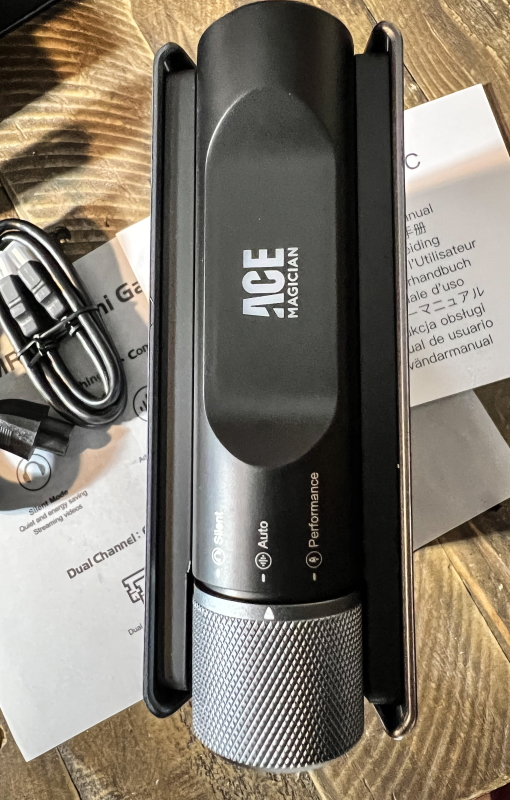 There are vents on each side that are backlit with LEDs.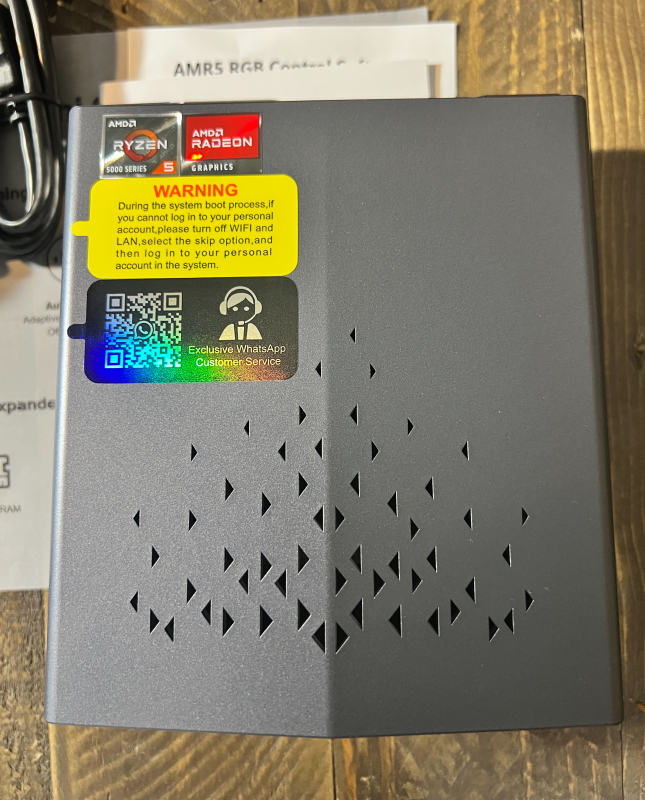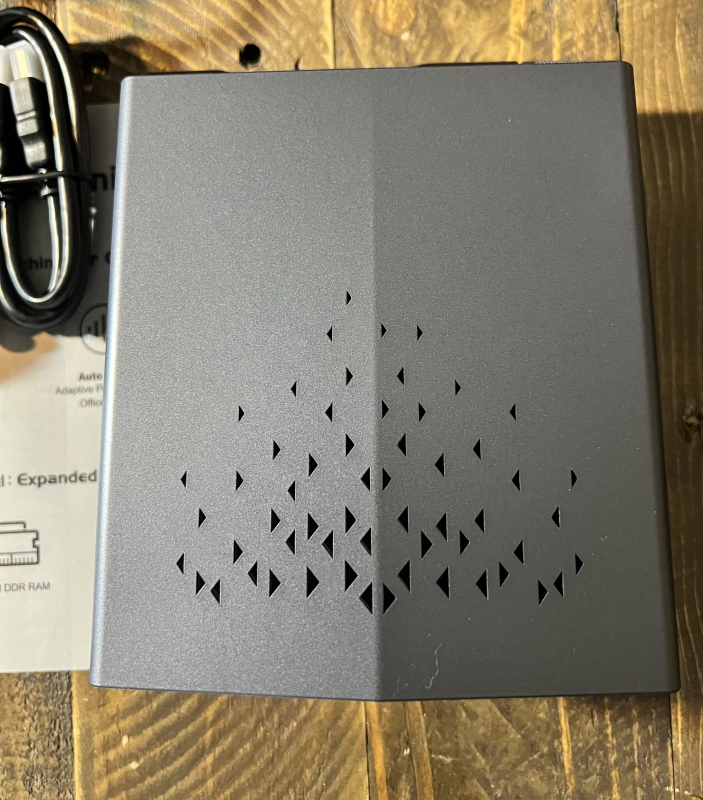 The right side of the case magnetically opens to reveal the memory and storage drive slots.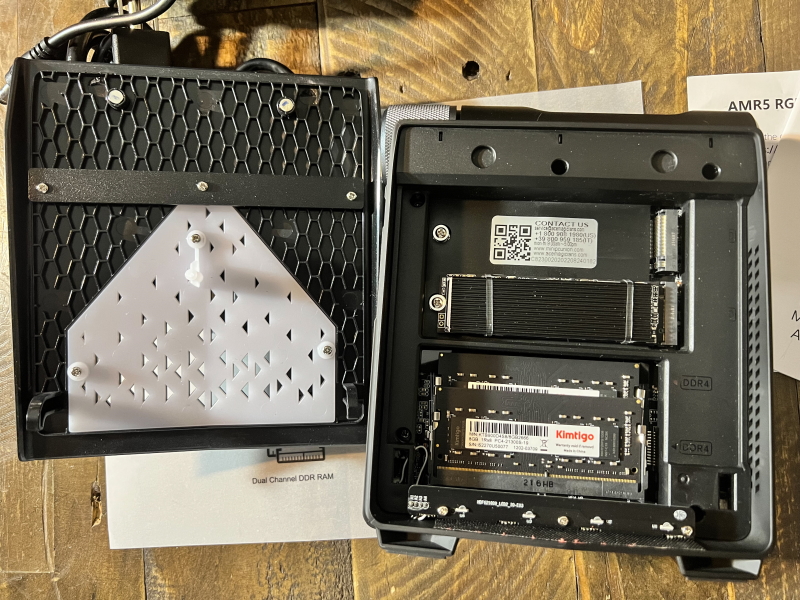 Performance
Getting started with this ACEMAGICIAN AMR5 Mini PC was easy and straightforward. Once I connected my keyboard mouse and monitor, it was ready to go. I note that I am using a wireless keyboard and mouse with a dongle and there were no issues with them working even during the initial Windows 11 user setup phase. Since I was interested in using this mini PC to edit videos and photos, and even with Photoshop, I decided that I would first run an online benchmark test just to see the results. Here they are: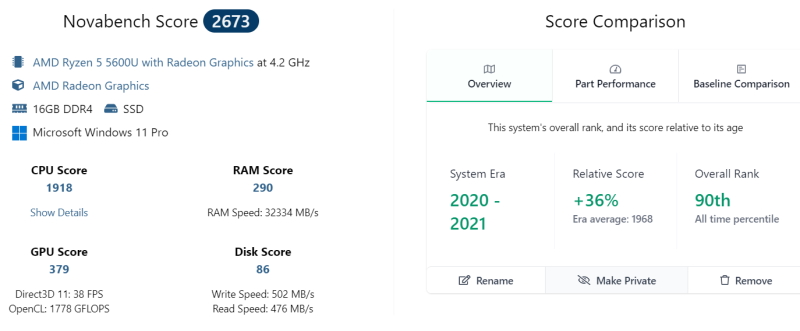 My next test was to try the mini PC as part of my real workflow process. Using Adobe Premiere Pro 2022, I set it to render a 146GB Pro-Res file and convert it to 1080p HD. It took about 18 minutes which in my opinion is great for a mini PC. The final file size was approximately 7.1GB. Here it is in the process: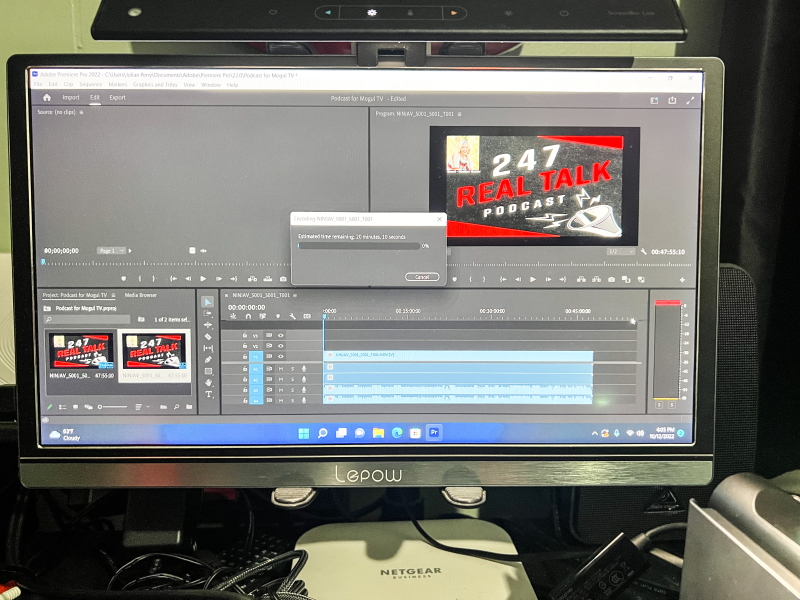 The ACEMAGICIAN AMR5 Mini PC has 3 operation modes: Silent; Work; Game. The LED on the selector knob changes color depending on the mode: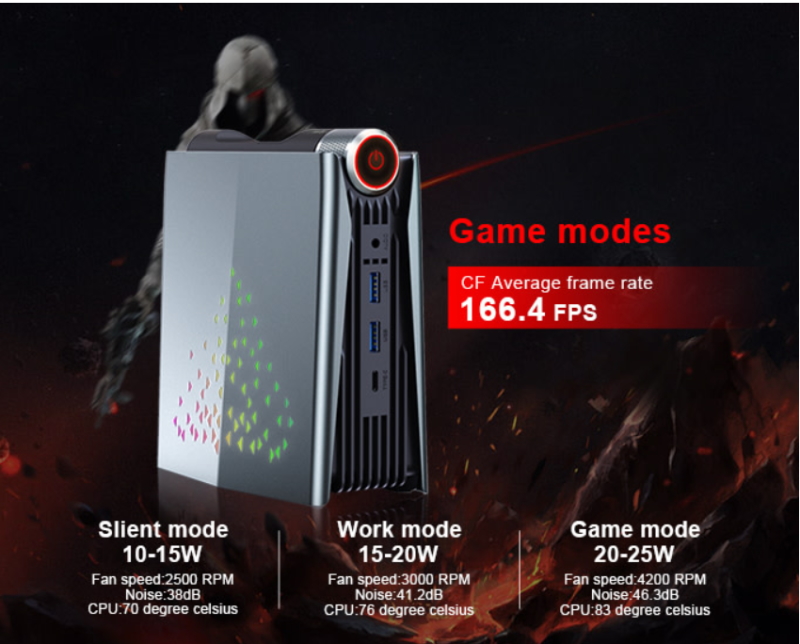 Overall, I really, really like this ACEMAGICIAN AMR5 Mini PC. It is well-built, offers a sleek design with good connectivity, and has an attractive case with LEDs that mimic the best of gaming PCs on the market. This mini PC was designed for many uses including gaming, work production, education, etc. The WiFi 6 and gigabit ethernet connectivity ensure fast connections to any network.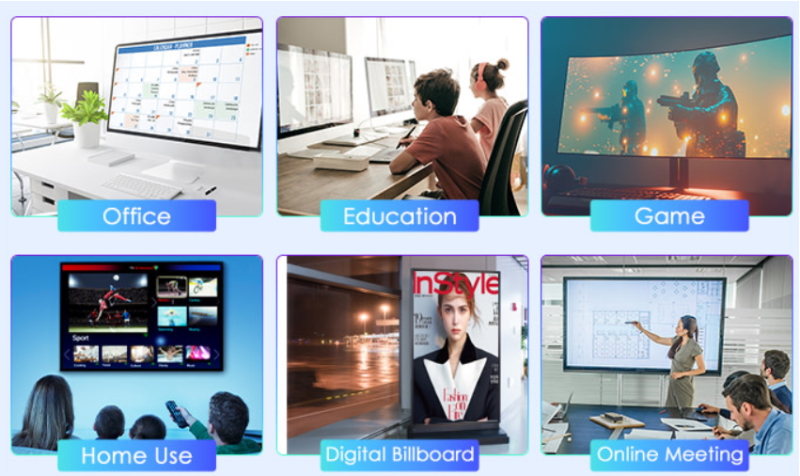 While I am not a gamer, I can certainly speak for its reliability and speed when rendering videos in post-production, editing hi-res photos, and on the web multitasking. I am quite sure that this mini PC will handle most games well, and since you can connect up to 3 monitors simultaneously, I think gamers will find it to be an attractive option given its portability.
The following is according to the manufacturer: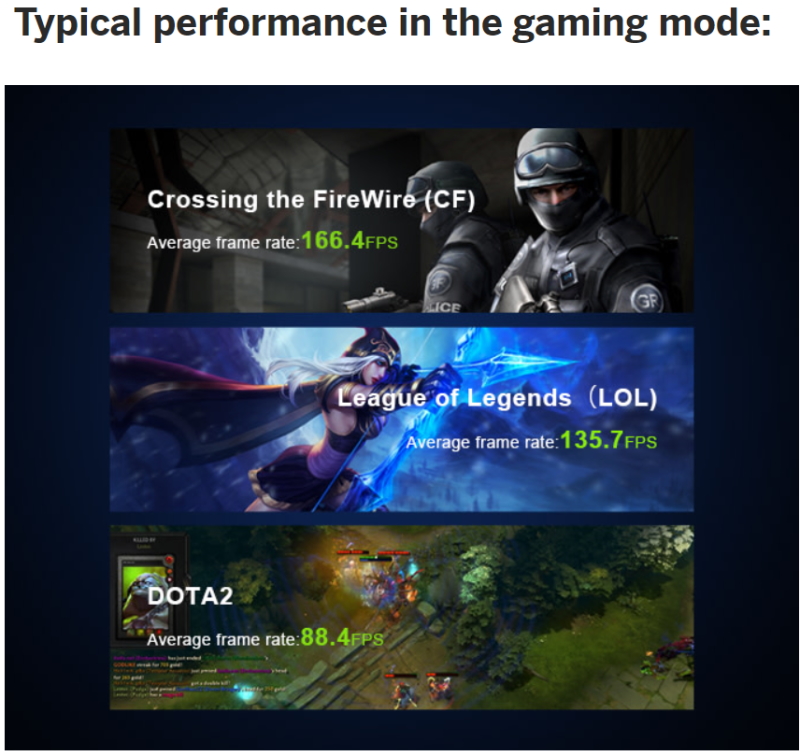 I intend to add more hard drive storage and I will likely upgrade the memory to 2 x 16 DDR4 3200 modules so I can gain even more when working with large video files.
What I like
The sleek and attractive design
The magnetic removable side cover
The performance
The upgradability
The small footprint makes it almost as mobile as a laptop
The number of ports/connectivity
What I'd change
I wish they could have squeezed in a couple more USB-C ports
Final thoughts
I previously reviewed a mini PC and I still use it as a part of my Podcast workflow. However, it pales in comparison to this ACEMAGICIAN AMR5 Mini PC. This mini PC not only looks great but includes excellent features like the removable magnetic side of the case, the performance selector, the built-in connectivity, the LEDs, the upgradeability, and the performance that I find great. Well done!!
Price: $499.00
Where to buy: ACEMAGICIANS.com and Amazon
Source: The sample of this product was provided by ACEMAGICIAN.