We use affiliate links. If you buy something through the links on this page, we may earn a commission at no cost to you. Learn more.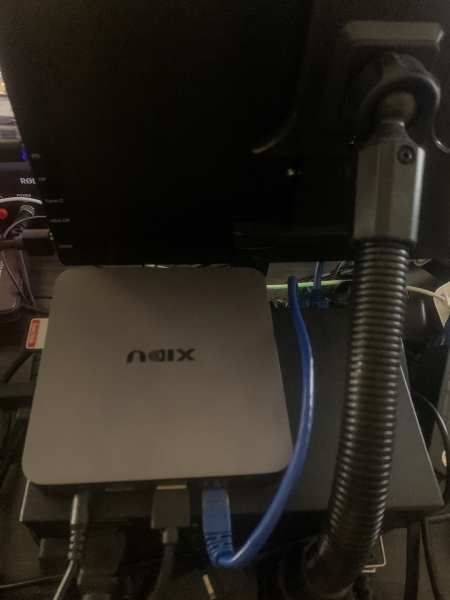 REVIEW – Lately I have been looking to add efficiency to some of my workflows and processes by utilizing "small" computers with low power consumption. I currently use a couple of Raspberry Pi 4B computers to power my DakBoard displays. I recently decided to redesign the way my call-in process for my podcast is handled between the Skype application and my broadcast board, and the design includes a small low powered computer that will be connected to my network via an ethernet cable and to my broadcast board via an external soundcard. Enter the Xidu PhilMac Mini PC!
What is it?
The XIDU PhilMac Mini Desktop Computer comes with 8GB DDR4, 128GB eMMC, and Intel J4115 processor, and is capable of  4K HD, 2.4/5G WiFi, and a Gigabit network connection. The ports offered include HDMI, VGA, multiple USB, SD card, headphones, etc. It runs on the Windows 10 Operating System.
What's in the box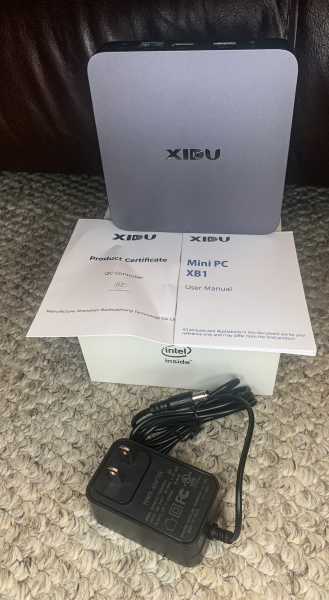 1 x Xidu PhilMac Mini PC
1 x AC Adapter
1 x User Manual
Design and features
Features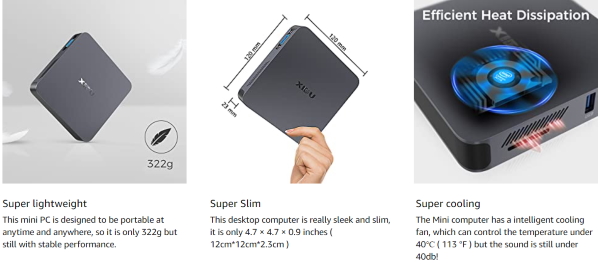 XIDU PhilMac Mini PC includes an Intel Celeron J4115-CPU, a quad-core x86 manufactured in 14nm, capable of reaching 2.5Ghz maximum speed and integrating an Intel HD 600 GPU. A Chip is suitable for office environments, navigation web, simple games, or as HTPC as it can play video up to 4K resolutions at 60fps.
XIDU Mini PC has 8GB of LPDDR4 RAM, 128GB of EMMC storage memory, an M.2 2250 port, and also supports Expandable 1TB SSD.
The latest wireless connectivity with 802.11ac Dual Band 2.4 & 5GHz Wi-Fi, it offers speeds up to 450Mbps on the 2.4GHz band & 1300Mbps on the 5GHz.
Designed with fans helps to reduce heat. All important connections are available: 1x LAN, 3x USB 3.0, 1x HDMI, 1x VGA, 1x audio output, 1x Micro SD slot (for TF cards with up to 256GB).
XIDU provides 12-month satisfaction and LIFETIME technical support service.
Specifications
Processor: Intel Celeron J4115 1.8GHz (up to 2.5GHz)
Ram: 8GB LPDDR4
Material: Aluminum Alloy
WIFI: Dual Band Wifi support 2.4G+5G
I/O port 01: 1*HDMI + 1*VGA + 1* headphone port
I/O port 02: 3 * USB3.0 + SD Card Slot
GPU: Intel UHD Graphics 600
ROM: 128GB eMMC
Weight: 322g
Bluetooth: Bluetooth 4.2
On one side of the mini PC, there is the DC power port, a USB port, the HDMI port, the ethernet port the headphone port, and the reset port.



On the second side, there is a vent over the SD card slot, 2 USB ports, and the power button.



On the third side, there is the VGA port and a vent.


Performance
Once I connected my monitor. keyboard and mouse to the mini PC, it quickly booted up. The boot time remains fast.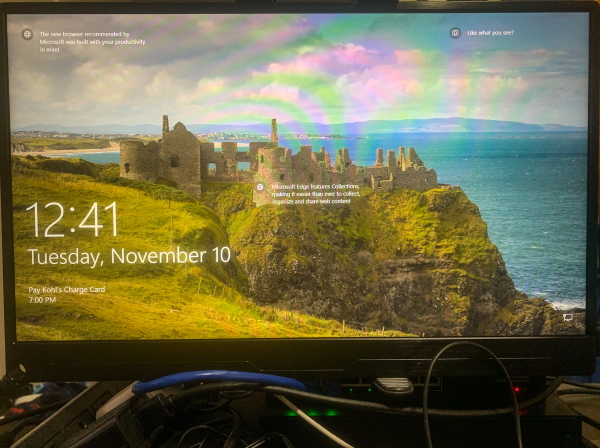 The following is a screenshot of the Windows OS "About" information.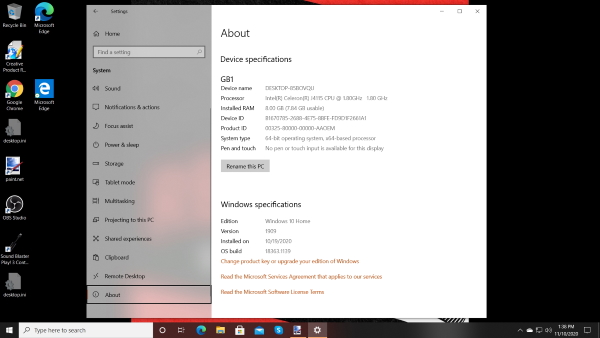 This next photo shows me using the mini PC with Open Broadcaster Software (OBS) for recording and streaming.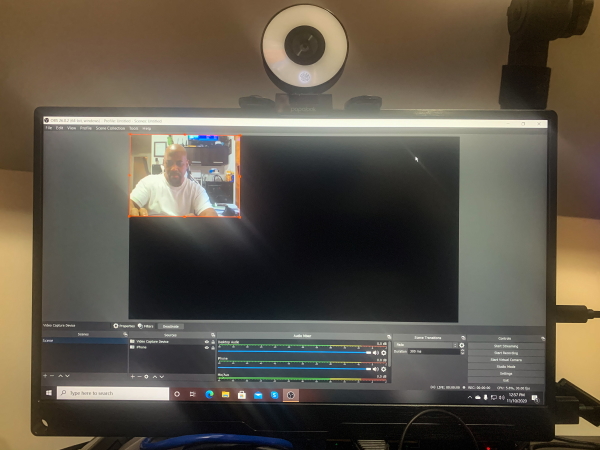 As shown below, the mini PC is connected to my Rodecaster Pro board that I use for recording my podcasts. I run Skype on the mini PC and my callers are able to be immediately connected to the broadcast board via an external soundcard that is connected to the mini PC and the Rodecaeter Pro.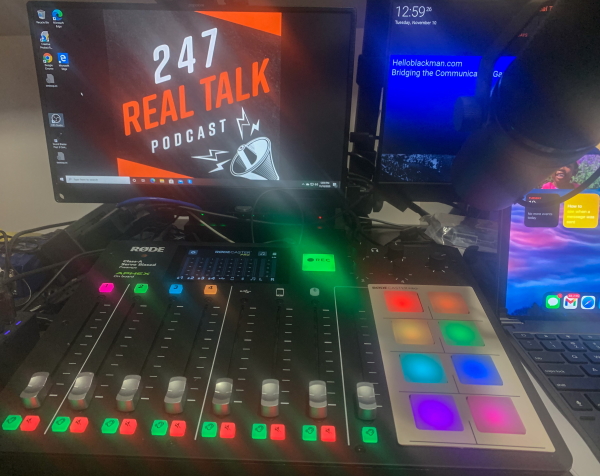 The mini PC handles all of my required tasks very well. I am also able to watch videos and TV via the Spectrum website with no issues. Everything is smooth and fluid. I love the number of USB ports and the VGA/HDMI connectivity that allows the use of 2 monitors simultaneously. I would prefer 2 HDMI ports, but I have to keep in mind that this is a mini PC.
What I like
The lightweight and compact size
The processing capability that allows it to performs most everyday tasks
The quick boot up and easy setup
The ability to add a second drive via an SD card
The number of ports despite the size
The dual-monitor capability
The silent and cool performance
Real portability
What I'd change
I would love a second HDMI port
Upgrade to Bluetooth 5.0
Final thoughts
The Xidu mini PC really surprised me. I was expecting less than acceptable performance, but it runs my Skype call-in function with no issues, runs Open Broadcaster Software (OBS) like a charm even with multiple cameras connected, runs the USB powered soundcard and at times an external SSD drive with absolutely no problem, It boots quickly and everything I do is quite quick and fluid. Great mini PC.
Price: $199.99
Where to buy: xidustore.com, Amazon
Source: The sample for this review was provided by Xidu