We use affiliate links. If you buy something through the links on this page, we may earn a commission at no cost to you. Learn more.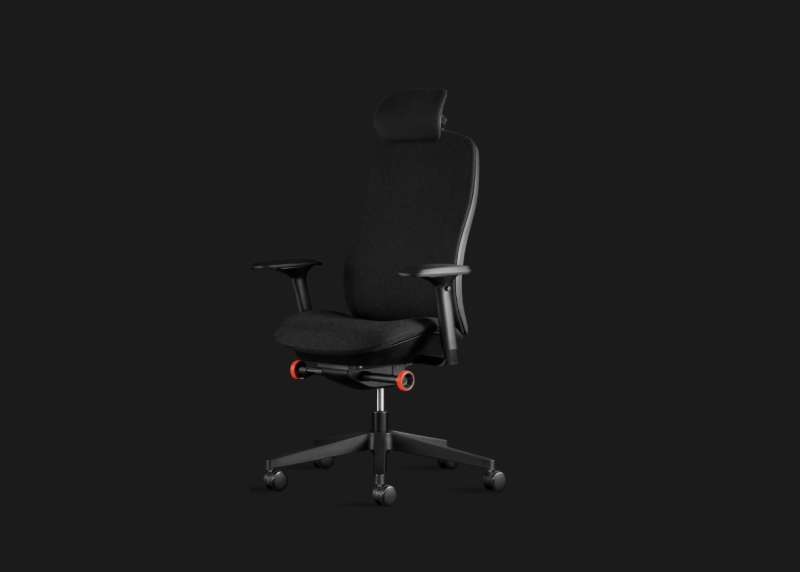 NEWS – The Herman Miller x Logitech Vantum is the newest collaboration between two giants.  Herman Miller is best known for their incredibly comfortable and ergonomic office chairs, and Logitech is well known for its great gaming keyboard and mice.  A couple of years back, they teamed up to create the ultimate gaming chair, but it was expensive then and even more expensive now ($1800), putting it out of reach of most gamers.  Recently, Herman Miller and Logitech have gotten back together to create a new gaming chair, one that is still amazing but a lot cheaper.  The Vantum has a forward-leaning alignment that encourages an active gaming posture.  It provides support for the head, neck, and upper back, reducing slouching and thus fatigue, as well as adjustable sacral and lumbar support.  Altogether, it has far more adjustments than most gaming chairs, allowing gamers to play in comfort through the longest matches or when streaming on Twitch for hours.
The Vantum gaming chair is predominantly black in color, but it also comes with white or red accents. Oh, it's also backed by a 12-year warranty!  Currently, the Vantum costs $995–yeah, that's still steep, but you're getting what you pay for–and can be purchased from Herman Miller's online store or from Logitech's online store.